Microsoft has named the next version of Windows as Windows 10 instead of Window 9. The tech giant is organizing a meeting in which reveals the name of the latest version of its Operating System and features. Many of tech blogs and websites have rumored the Windows 9 and its features and many more things. So it was a joke for them. In this meeting, Microsoft has also revealed that tomorrow it will insider programs of Windows 10.
Windows 10 runs on every type of devices. No glitches and errors will be found on Windows 10 is assured and the team has shown better approach in developing it. It will be more productive. The latest version 10 will have a lot of improved features despite for touch users something is alike with Windows 8.1.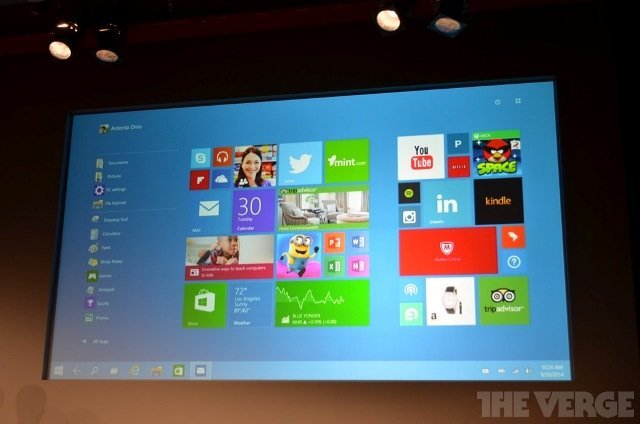 Features of Windows 10
Paste on Command Prompts
In the new version, you will find refined Command prompt where you will be able to paste codes and commands using CTRL+V. Paste Feature is also added for directories.
Multi Desktop
Multi Desktop feature is added in this version of Windows. Taskbar contains a button  This will help users to run many programs at a time. On Windows 10 you will find Add to desktop icon on taskbar to using which you can create workspace in task view.
Task View
Microsoft has paid attention to newbies. Taskbar comprises absolutely new Task view which will help totally new users in great extent. Snap View will work on Windows 10 too. Task View button is exercised to switch between different applications running on PC too.
Start Menu
As it was rumor and video leak for Windows 9 Start Menu is back on Windows 10 and users can search programs on the search box in this menu at the lowest part. People can change the sizes of apps from here. Start menu contains shutdown and restart buttons. You can do so many things using this platform. Launching programs is quite easy the start menu is standing for the purpose. Lack of start menu on windows 8 has been removed and feature abundant menu is present in the latest version. You are able to access any app from here. Besides these customizing app size according to your requirement is possible so far.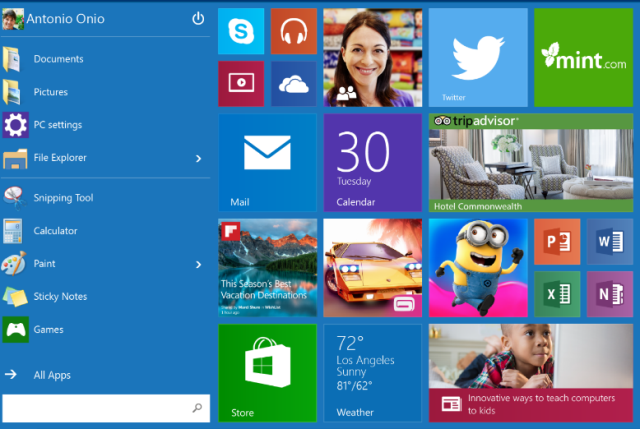 Windows Store Customization
Windows 10 enterprise users will be able to customize many things in On Windows Store which was not available in the earlier version.
Run Apps of Windows Store on Desktop
This is a very important enhancement. Apps in Windows store will be ready to run from the desktop environment. You can adjust apps size as well as minimize and maximize.
 Snap Feature Enhancement
Snap feature is extended and you can snap for applications running at a time on Windows 10 PC Screen. 4 Applications can run along with on the desktop.
Find Files Faster in File Explorer
You will be able to find files and folders faster and easier on Windows 10 since File Explorer contains recent opened files history on it.
Microsoft claims that Windows 10 is an absolutely new experience for users and customers.