Have you ever thought of a solution for your drives or drivers not working properly on Windows 10? Even when your external hard drive faces any problem, is there any solution to find them out or to repair them? Well, in Windows 10 (there was in the old versions also), there is a tool which will help you out in this respect. Check Disk is a utility tool for Windows 10 which is being used to Test Local Drive for Errors. In this tutorial, we will show the steps of performing the thorough check of the error disks and to repair their problems by using the data of your computer. Before starting with the steps, make sure that you are logged in Windows 10 computer as an Administrator so that you can execute the scanning of disks which will help you in solving your problems.
How to Test Local Drive for Errors in Windows 10
The first step for you is to open This PC on your screen. Look for the drive that you wish to scan for errors. Right click on that particular drive and click the Properties option.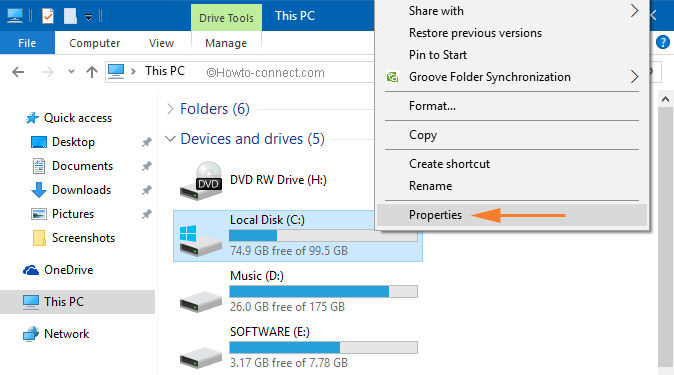 You will see the Properties window of the selected drive on your screen. Among the tabs of the Properties window, go to the Tools tab. Here, under the Error checking section, click on Check button.
This will bring the error checking wizard on your screen.
How to Test Local Drive for Errors in Windows 10
As you are manually checking for disk errors, a small window will appear after you click the Check button. It will say you that you don't need to scan this drive. Even though it says like that, you wish to perform a check, so click on Scan drive.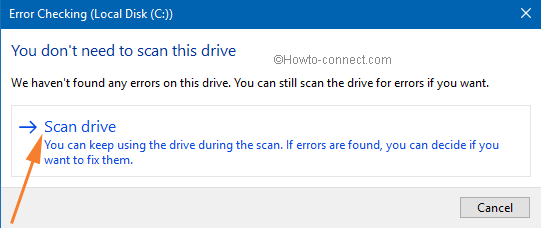 The scanning process will begin now. It will start checking for the errors. You will see the scanning process being executed on your screen. The window will display you the remaining time that it requires to complete the scanning process.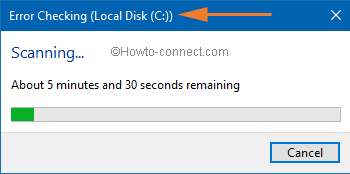 You will receive a message about the completion of the scanning. If you wish to view the details of the scan, click on Show Details link.
The click will take you to the Event Viewer where the result of the current scan will be listed.
Click Close to exit from the Error Checking wizard.
Conclusion
Check Disk is a great savior when it comes to your drive problems. This is a superb tool for Windows 10 which has been improved from the previous versions. It is faster in its execution. Hope, this will be of good help to you to solve your drive or drives problem. In any place, if you got stuck, we are there to provide our best.