How to Turn on ClearType in Windows 10 – A few days back I realized that I was having a problem in the display of the texts. While discussing this problem with my students, one of them had suggested me to experience ClearType technology of Microsoft with which the text on my screen would look distinct and acute. Applying this technology the text on the screen would be as clear as the texts on the printed paper would look.  To get the benefit of ClearType we have to first turn it on and then can use the tuner to modify the display of the texts.
With this short description of ClearType let me take you to its details. I will pen down the process of turning on this feature and also will explain you its tuning method. Let me start now!
How to Make Text Easier to Read using ClearType in Windows 10
Type cleartype in Taskbar search and click on result.
Select the checkbox Turn on ClearType and click Next button to go to the next step.
You will see five tiny windows exhibiting the samples of the text that you wish to set.
So click Next on the following five sample windows by selecting your required text type.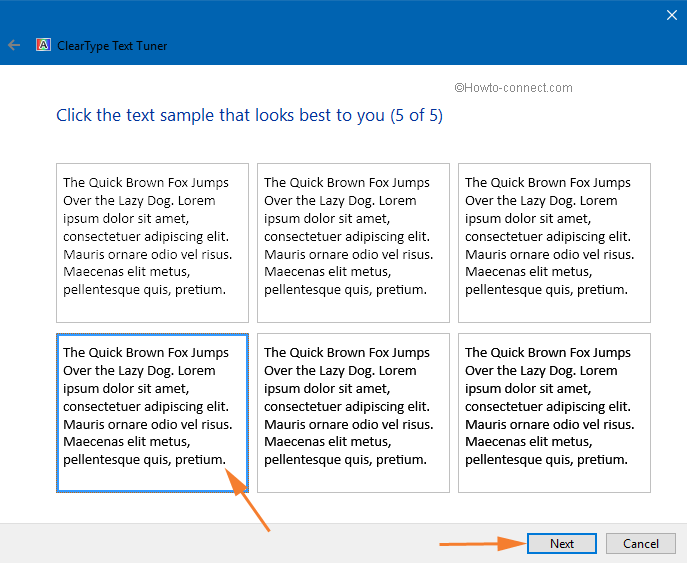 On the appearance of the last window click Finish after completing the tuning of the text for your monitor.
CONCLUSION
Isn't that a wonderful and simple thing that will make the text look clearer and more accurate to read?! I hope like me you will also now experience the better look of text on your Windows screen. If you have any suggestions on this topic then I would really appreciate and will take them into concern if you post the comments below. Till then Happy Reading!!!