Windows 11 insider update hits to Dev channel having some remarkable changes and bug fixes. Improvements in Narrator, Start menu layout, fix for explorer.exe crash, error code 0x8007001f, and a lot more are the parts of this build. Windows 11 Build 22509.1000 is the release that also carries some known issues.
Full name of the roll out is Windows 11 Insider Preview 22509.1000 (rs_prerelease) and it belongs to Dev channel. See – Windows 11 Build 22471.1000 rolled out with fix for explorer.exe crash.
Windows 11 Build 22509.1000 Changes and Bug fixes
Here is the changelog –
Features
Simplification for Browsing the web in Microsoft Edge along with Narrator
The company has been working on multiple improvements to web browsing with Microsoft Edge and Narrator. You will notice typing in Edit field quicker particularly when navigating around the web where more useful details are provided. Navigation experience with Narrator is more consistent.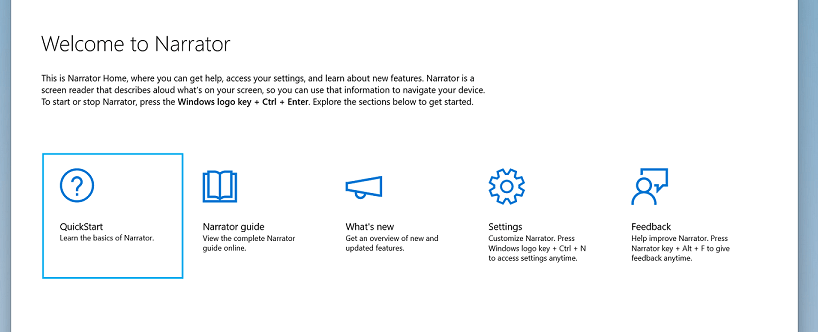 The reason behind the quickness is because of the Narrator scan mode that will now turn off faster. You can now start typing instantly since scan mode will turn off sooner. After this, filling in form fields is easier, for example, typing your name and address in different edit boxes. Deleting in edit fields is also simpler now. The narrator will now onwards read the character that the cursor position is at after a character has been deleted. Or, if the cursor is on the h of hello then Narrator will speak e after pressing delete.
Furthermore, you will also get more contextual information when navigating around the web. For instance, required radio buttons and edit fields will now be spoken as required. Additional information about lists including list levels and accurate list indices will now be spoken.
The tool will provide more consistent navigation. Heading navigation is better, a more consistent. You will notice a more consistent hyperlink reading when navigating backwards and forwards.
Improvements and Changes
Right-click on the Start button will show new Start settings. The menu will bring 2 options – More recommendations and More pins. After choosing one from these you will see an extra row of recommendations or pins.
You will be able to view date and clock on the taskbar of the secondary monitor and primary monitor even when a secondary monitor is connected.
Also, you will have the ability to see 3 high-priority notifications as stacked at the same time for apps that send notifications for alarm, calls, that leverage Windows notifications, or reminders. You can understand in this way that you might see up to 4 notifications at the same time – 3 high-priority notifications and one normal priority notification at any given time.
In this update, the following will be added to Settings from control panel –

Advanced sharing settings, for example, Public folder sharing, Network discovery, furthermore, File and printer sharing. These will be located under Advanced Network Settings in the Settings app.
Device specific pages located in Printers & Scanners in Settings will display more details of your printer or scanner when available.
Even as of now several entry points for network and devices settings lying in Control Panel will redirect to the respective page in Settings.

A to Z and Z to A options are added in the Installed Apps page of Settings replacing Alphabetically.
The Settings will now onwards remember if you turn on Bluetooth or Wi-Fi in airplane mode. Subsequently, when using airplane mode, the radios will reflect the preference you set and stay on to make it easier to keep listening to headphones and remain connected while traveling.
Windows Sandbox now onwards supports reboot inside of its virtualized environment (for instance, if you were to click the Restart option under the Power button in Start).
Bug Fixes
Taskbar
When you set system scaling to 125%, the Start, Search, Task View, Widgets, and Chat icons situated on the Taskbar used to be unexpectedly large. The issue is fixed now.
On rs_prerelease rollout, pressing the Windows key and the number corresponding to an app icon's position located on the Taskbar should cycle now via the app's windows if you repeatedly press the number instead of stopping at the last window.
In this rs_prerelease build, Narrator will now onwards allow you to know the details of the Desktop When its focus is set to the Task View button and the Desktops flyout appears.
Experts in the insider team fixed an explorer.exe crash concerned with updating badges in the Taskbar.
Input
Windows 11 Build 22509.1000 fixed Handwriting that should be successfully working again now when the language is set to Chinese.
The rollout mitigated a problem concerned with the mouse leading to bug check during hibernation.
Furthermore, the version that updated the Chinese Simplified Input Method Editor candidates to be center-aligned with the candidate window height has been customized.
It fixed on-screen keyboard or osk invocation in PowerShell so it should work now.
Windowing
On the rollout of Windows 11 Build 22509.1000, you will no longer encounter content area and thumbnails unexpectedly shrinking when Hovering your mouse back and forth between different desktops in Task View.
The update fixed CompactOverlay.
Experts in the team fixed explorer.exe crash that occurred due to a race condition sometimes when closing a snap group of 3 or more windows in Task View.
They wiped out the unexpected tilt animation that appears when clicking down on a corner of the New Desktop button.
Furthermore, the rollout made a tweak to address an underlying issue that was causing the context menu to animation down to the mouse instead of away from the mouse when right-clicking a Desktop in Task View.
The build fixed a high-hitting DWM crash in recent flights.
Settings
Also, the version settled some overlapping text for certain languages that was existing on the Installed Apps page in Settings.
When you click the Uninstall button from the Installed Apps page displaying in grid view will now onwards show a confirmation dialog.
Experts in the team replaced "ms-settings:appsfeatures" with "ms-settings:installed-apps" URI in order to address scenarios where existing links expect the latter to lead to the list of installed apps. For instance, selecting the App Settings option after right-clicking a Universal Windows Platform app in Start.
Other
Experts fixed error code 0x8007001f that occurred when trying to upgrade to recent Dev Channel build.
Furthermore, they fixed error code 0x80070002 that occurred when installing a new build.
Also, they fixed  0xc1900101-0x4001c error that causes the build to roll back when installing.
Did some work regarding Wi-Fi connection getting lost problem that occurred after resuming from sleep.
Known issues
General
This is a prevailing problem as when updating to a newer build from from Builds 22000.xxx, or earlier through ISO, you may encounter a warning. The message is – "The build you are trying to install is Flight Signed. To continue installing, enable flight signing." If you also encounter this, press Enable, reboot the PC and retry the update.
Start
You might not be able to enter text when using Search from Start or the Taskbar. If you encounter the problem, press Windows + R keys to launch the Run dialog box, then close it.
Taskbar
The Taskbar will occasionally flicker when switching IMEs.
Search
On clicking the Search icon from the Taskbar, the Search panel may not be launched. If this problem takes place, restart the process named Windows Explorer, and launch the search panel again.
Download the build
Windows 11 Build 22509.1000 direct download link (When ready).
Download now – Pro, Home.
Source – Windows blog
That's all!!