Windows 8 is termed as the first era of integrated touch screen computing experience. Earlier this summer Microsoft has revealed first big changes and introduced the most important update to the Windows 8 OS. The Windows 8.1 Preview is available as the first update and brings a group of useful features for gaining better user feedback. The Windows 8.1 Preview presents a handy improvement in terms of app experience that makes the navigation of all Windows 8  features easy and quick. The windows 8.1 preview version is available for download in ISO file and facility to update directly through the Windows store.
Best 8 features of Windows 8.1 Preview
 Multi-Window Mode
Microsoft has added a new feature in Windows 8.1 to facilitate multitasking. This feature permits users to run apps alongside on a single screen. For example, while clicking on a picture inside an email, the user will start the selected picture in the photo app as well as the Windows 8 mail app. Also, if user taps on a link in an email, it will start the web page in the Internet Explorer app in a separate window along with the Mail app.
The facility to run multiple apps at the same time will also get better with the windows 8.1 preview. Through snap views, you can view over two apps on your screen and re-size those apps. So, you can make your interface appearance exactly as you want. In addition, users can run the same app on multiple windows like Internet Explorer in order to advance multitasking abilities.
Hero Search
A re-designed a search function in the windows 8.1 is available called Hero Search. It merges web search results along with information stored on your system. For instance, the search query will stop relevant apps like Wikipedia, related searches and search results that give a preview of the web page. The web page will appear before following the link. While you swipe to the right side, it will expose thumbnail view of every search result.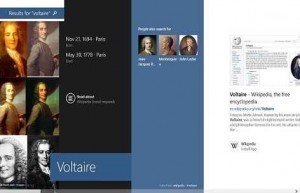 Xbox Radio Music
The Xbox Radio Music app lets you create new radio stations on the basis of your music collection. Microsoft packages Xbox music app as freeware without need of a monthly or annual subscription. This app also works with other defaults app like Internet Explorer 11 version. It means, when you visit a website for a music festival, the Xbox Music app will automatically sync listed artists profiles and songs on the website and create a playlist for you.  Though this feature is not available currently in windows 8.1 preview, it will be started the end of 2013.
Camera Access from the Lock Screen
Within Windows 8, users can set loved photos, wallpapers on their Lock screens. In Windows 8.1 preview, users can switch their Lock screen into a slideshow with captured camera photos. Users can take photos exact from the Lock screen with the integrated camera.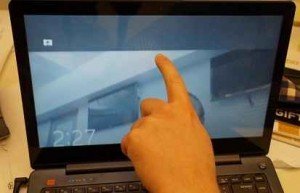 Keyboard Gestures and Auto Predict
Microsoft has introduced few enhancements for accessing touch screen keyboard or on-screen keyboard in Windows 8.1. It is called like auto predict future. To use this feature, while you type text on the screen, you will get suggestions automatically. Before selecting a suggestion by tapping it, you can swipe next on the space bar to navigate between suggestions.
It means your fingers will not leave the keyboard for selecting words. Also, you can swipe the top corner for accessing letter keys and number keys before enabling the on-screen keyboard between alphabetical and numerical modes.
Improved Windows Store
The redesigned homepage of Windows Store in Windows 8.1 will follow Google Play and Apple's App Store. Then the user will get lists of top free apps, latest apps for Android and iPhone on its homepage. Microsoft assures to provide extra detail about every app so that you know everything accurately before tapping on the Download button.
Every new app in windows store displays full-size tiles with clear screenshots and sections and keeps definite summary behind tabs on the description pages. You can navigate all the on-screen information by scrolling to the right pane. A search function in the upper right lets you quick access.
New navigation menu in PC Settings
Microsoft has merged all PC settings menu details into single navigate menu in Windows 8.1. This feature lets you manage every setting quickly from a single place like Bluetooth, display preferences, power options, mouse, touchpad and etc.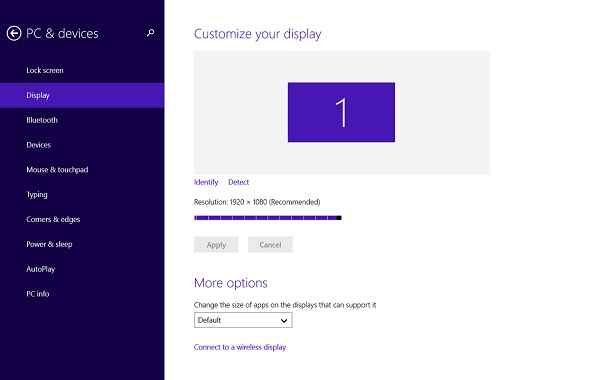 SkyDrive Saving
In Windows 8.1 users can save all types of MS Office files directly to SkyDrive. Then the user can also access them during offline. Besides if you sign in your Smartphone using your windows 8.1 supported Outlook.com account then it is easy to sync all your settings and apps.