Windows 8 offers several well-built features that make it speedy and secure like the earlier version. We have found an addition to Automatic System Maintenance tools. It ensures software updates automatic, show system diagnostics and security scanning responsibilities in the usual mode and at set time.
In this post, we will know the procedure of changing time settings to launch the automatic system maintenance task per day and on the schedule along with the method to turn off this feature in Windows 8.
How to Change Scheduled Maintenance Time in Windows 8 –  
At first, click the Action Center icon in the system tray of the taskbar and choose Open Action Center link.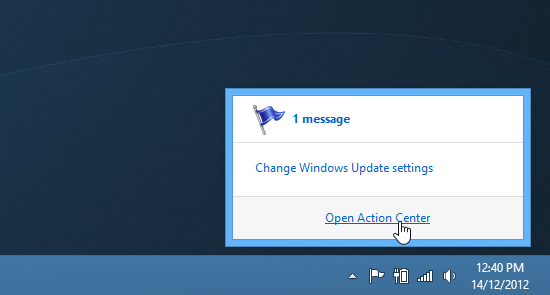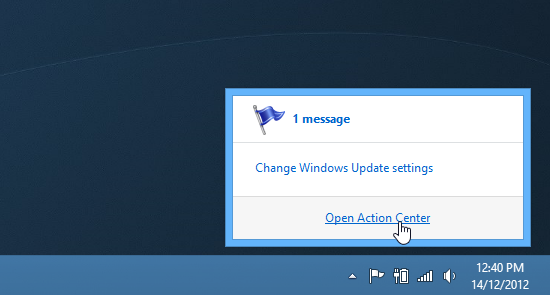 Now Action Center window is present. Here go to Maintenance section and click the Change maintenance settings link.
In Automatic Maintenance window, you can set the maintenance time as per your decision. Although Windows 8 sets this time to 3:00 AM by default.
Then after check the tab before this option – Allow scheduled maintenance …………, choose OK button to commence new effects.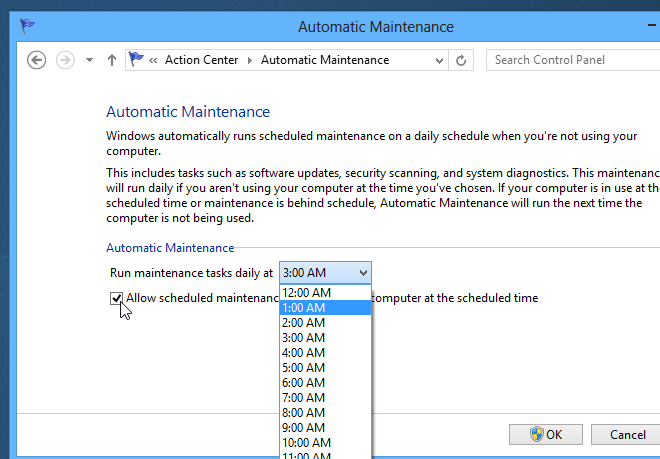 How to Turn off Automatic Maintenance in Windows 8?
To changing time bound in Windows 8 system maintenance, it is an easy method to turn off the Automatic Maintenance preference. To do it,
Press shortcut (Window key+W ) to launch the Search Charm window.
Next, type keyword "schedule task" on the search box.
From the left panel result pages, click the schedule tasks link
Now you get Task Scheduler windows with three sections.
Explore to following options one by one in the left pane.
 Task Scheduler Library —— Microsoft —– Windows ———- Task Scheduler
Now press right-click on Regular Maintenance option from the midpoint and choose Disable option.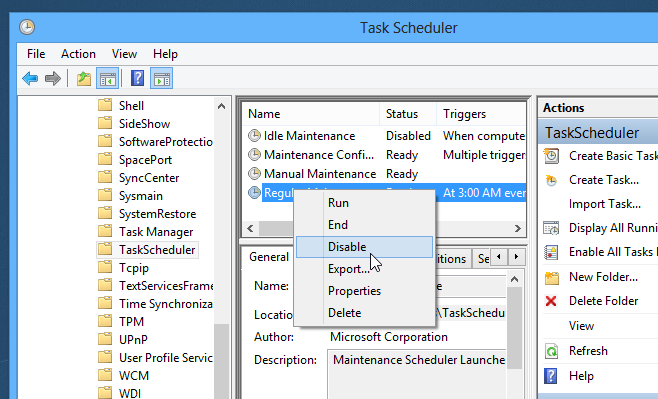 Thus, you have turned off Automatic Maintenance successfully in Windows 8.