Today, a privacy feature named Location Sensing is found in Smartphone, almost every email service as well as every Internet browser in the mode of Do Not Track. And now latest desktop or laptop supported hardware components also supports Location Sensing feature on the windows 8 openly.
What is Location Sensing?
Actually Location Sensing is able to discover your geographical location over the Internet. The location stands sensing services present several fresh features to integrated hardware devices like Wi-Fi or wireless modem in windows 8 to explain genuine location details. This feature is also compatible with IP connection (3G or broadband modem) too. In this post, I am going to explain the procedure to Enable or Disable Location Sensing in Windows 8. See ahead
Ways to Enable or Disable Location Sensing in Windows 8
At first, press shortcut (Windows key + X) to launch the Power task panel and choose Control panel.
Next, in the control panel window, choose

Location Settings

option.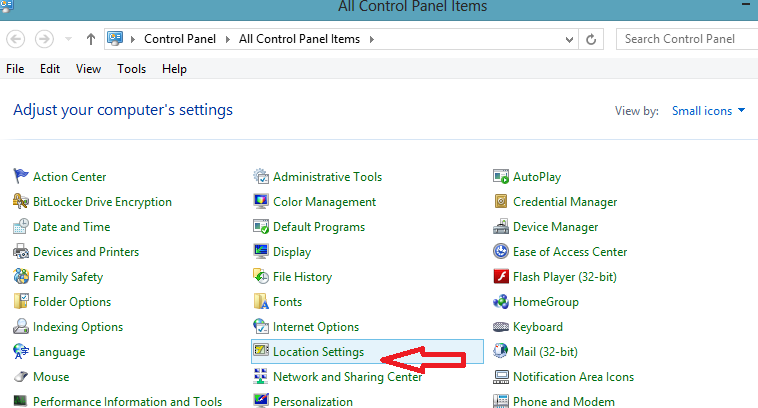 In the settings window, check the box alongside – Turn on the………… Platform.
At last click the Apply option to take effect new settings.
Thus, you have enabled location sensing feature on Windows 8. In order to disable location sensing, uncheck the above box which you have touched before.