YAKit is a Windows 8 photo app to creates a quick animation of any photo in which you can make the picture saying anything or as an animated video in funny style. You can make family, friends, animals, buildings, monuments, or anything to speak. There are many funny stickers like mouths, eyes, characters, special effects, and props which you can use in your picture and then record a sentence to make the photo come to life by making it talk. You can even make multiple things talk in the same photo. To narrate a story you can join several photos together into a larger video and then save it in your storage device or share it with your friends.
Read: Surprise Caller with Your Altered Funny Voice on Skype with VoiceMaster
How to use YAKit Windows 8 App
Launch YAKit application from the link provided below or install it from the photos category of the Windows Store.
Click on the "Start New" button.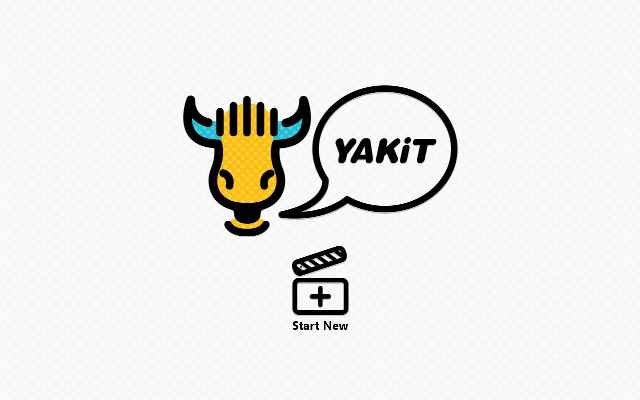 Select anyone from the three options which are there on the left side of the screen – Camera, upload a picture from the webcam; My Photos, select a photo from your storage device; Web Photo Search, search the web for your required photo.
Zoom and crop your selected photo.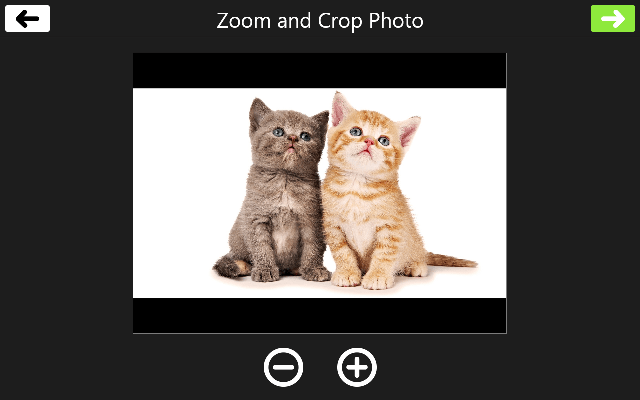 Click on the green forward arrow button on the right top corner to proceed next.
Choose the items that you like to put on your picture.
After adding your items record your talk.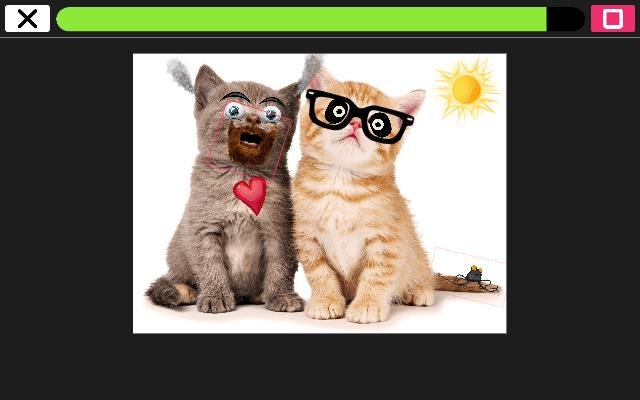 Click on the red round button on the top right to record your talk.
Once recording is done, click on the green tick button on the top right to proceed next.
Click on the save or share option as per your choice.
Other Options before Recording the Talk in YAKit

Copy – This option will copy you the last item that you have added on your photo.
Flip – You can turn over your item with the flip option.
Add More – Click on the "Add More" option to add the stickers on your photo.
Delete – Delete option will remove the selected item from the photo.
Other Options YAKit after Recording the Talk

Delete Scene – You can delete the video that you have created by clicking on the delete button.
Edit Scene – If you want to make any changes in your photo, click on the "Edit Scene" option.
Re – Record – Once you select this option you can re record your talk.
Add Scene – If your video is less than 30 seconds than you can add a scene to the video.
Voice Pitch – Increase or decrease the voice pitch with the help of "Voice Pitch" option.

Recommended: How to Add Funny, Comic Effects to Photos on Windows 8 using Comic Tailor
YAKit Windows 8 App Features
The application is totally free of cost.
Make any photo speak.
Create an animated video.
Large variety of eloquent animated stickers.
Make the talk funnier by the voice pitch.
Create your own mouth to the photo and let the photo speak.
Save your video in your storage device or share it with YAKiT.
Closure
YAKiT is the most fun loving app that can make you laugh nonstop. See your family, friends, pets, monuments, buildings…anything speak in the humorous tone ever. Add expressive animated stickers like eyes, mouth, characters, special effects, and props to your photo. You can even create your own mouth and adjust it to the photo. Share the entertaining videos with your family and friends by directly mailing from YAKit or save it in your storage device. Install this app as soon as possible and experience the most humorous talks of anything or anyone.
Get YAKit App