The 0xc00000e9 error is an obstacle that hinders the users during the installation of Windows 10, 7, or 8. This is one of the general errors found during Windows 10, 8, or 7 installations. The main reason for this error is the Hardware or Hard Drive related problem. Mostly this error happens on Windows 7 installation but, it also appears on Windows 10, 8. In this article, we will present you different solutions that will help you in resolving the 0xc00000e9 error.
How to Fix 0xc00000e9 Error Windows 10, 8 or 7 Installation Issue
Disconnect all USB Cables
Step 1 – Start this method by shutting down or switching off the power of the computer.
Step 2 – Once the computer shuts down completely, locate all the USB ports of the PC and one by one disconnect all the cables. Noteworthy is – do not disconnect the mouse and keyboard cables.
Step 3 – Now, start the computer normally and check whether the PC receives the 0xc00000e9 error or not.
Step 4 – In case, if you don't notice the error coming again, plug in the cables one by one. For instance, after plugging in the Printer if you receive the 0xc00000e9 error, then immediately replace the USB cable.
Automatic Repair
Step 1 – Press Win key along with I key. Next, select Update & security from Settings program.
Step 2 – On the left sidebar, click Recovery.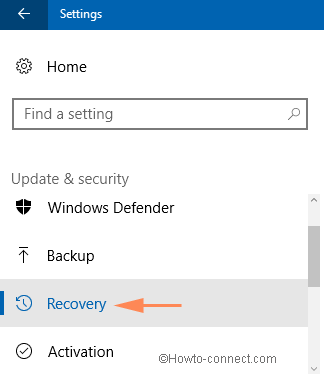 Step 3 – Subsequently, on the right side of Recovery find the heading Advanced startup. Click the button that reads Restart now.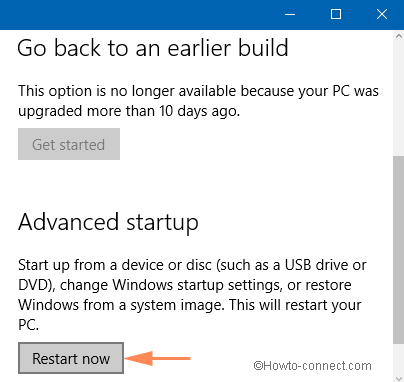 Step 4 – Now, wait for the computer to reboot. The Advanced startup feature will appear after the reboot.
Step 5 – Next, select Automatic repair and follow guidelines on the screen.
Step 6 – Once the Automatic repair is over, reboot Windows 10, 8 or 7 PC and check if the 0xc00000e9 error still shows up on the PC.
Note – Alternatively, you can access Automatic repair by inserting Windows Media disk and run it directly from the CD.
Check for False Positive
0xc00000e9 error mainly takes place due to Hard Drive. This means that there will be some problem your Hard Drive. But, sometimes it displays a false error. So, first check for the Hard Drive. I will suggest you download a software MD5 Hash Checker from the link given at last and install it. Running this will examine Hard drive and publish a report as a file, Save it. In the download page of Windows 8, Microsoft has published the MD5sum hash download this file. Compare both files and make sure MD5sum hash value matches. If Value matches retry to Install Windows 7 or 8.
Bad or Corrupted Partition of Hard Disk
Many times users try to install Windows 7 or 8 in a small or corrupt partition of their PC. Users need to know the minimum requirement of Windows 7 or 8. For solving this issue you need to format the partition. The format of partitions would delete all of your data from your Hard Disk so, create a back of all of your data in a DVD or an external device. If you are not able to get into Windows, then download MiniTool Partition Wizard Bootable CD 7.1. This will help you to burn it into a disk. Using this tool is easy to follow the wizard, see in below image or see tutorials on how to delete a partition and format it. After completing this process retry to Install Windows 7 or 8.
Ensure the Environment Conditions
Environment Conditions means Your Hard Drive. Make sure that Hard Disk or any other external device is connected well to your PC. If any loose connection is found, fix it. You can also rebuild your BMR by restoring it. Now you can again try to install Windows 7 or 8.
Check your Hard Drive
At last, you have to check your Hard drive for other problems. The general problem like a bad sector would be troubling to install. So check it and fix.
MiniTool Partition Wizard Bootable CD 7.1
The above steps will definitely help you to fix 0xc00000e9 error on Windows 10, 8.1, or 7. Hope you will like this.
Must Read:
Easy Ways to Reboot Windows 7 or 8 Directly in Safe Mode
Repair any Windows problems such as Blue/Black Screen, DLL, Exe, application, Regisrty error and quickly recover system from issues using
Reimage
.