We have seen many new features and improvements in Windows 8.1 operating system. These features help us to boot directly to the desktop, provide improved start screen, re-designed Windows store, and enable multi window mode for navigating modern apps. But, we have also found many general problems within Windows 8.1 preview which we can't be solved immediately.
Mail app doesn't support POP mail account
The default Windows Mail app doesn't support POP mail account in Windows 8.1. Although POP mail is one of the most accepted email protocols in the present days. To fix this problem in Windows 8.1, a user can install a third-party mail app or use Windows Live Mail on the desktop mode.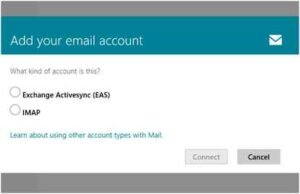 No Windows Explorer for Modern UI 
You can't admire Windows 8's Modern UI for a long time because it doesn't support feature of Windows Explorer. Actually, Windows Explorer is used to browsing folders and copy or delete files simply. But, several integrated default apps on Windows 8.1 work only with desktop mode.
To remove explorer related problems, when you insert a pen drive or SD card or USB hard drive in Windows 8.1 system, the use desktop screen to manage the plugged external devices.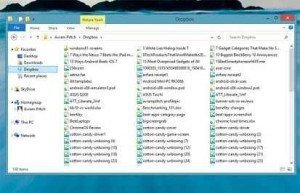 No system tray on Start Screen
You know status and notification detail using a system tray on every Windows version. Now the system clock, battery level, Wi-FI connection status, and even key notifications are secreted in Windows 8.1. You can view the system tray only through Windows 8.1's desktop mode. But if you are using a modern app, you will need to start the Charms menu to view every current status.
Different Role of Internet Explorer 
Internet Explorer has been a default browser on every Windows OS. But Internet Explorer is performing the role as a dissimilar browser in Windows 8.1 and it is accessible either through Modern UI or desktop mode. Then the user gets different sets of tabs, fonts, view styles, setting menus which make them as two different programs. Windows 8.1 has added some new features in Internet Explorer like unlimited tabs and multi-window support in Modern UI, but these latest features are not found within desktop-based Internet Explorer.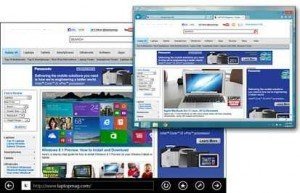 Repair any Windows problems such as Blue/Black Screen, DLL, Exe, application, Regisrty error and quickly recover system from issues using
Reimage
.