It is fact that every smartphone is judged by its screen quality and the capability to play videos in the full-screen mode. Today, nearly all Android brand offers low resolution supported screen and installs the average quality of hardware components like CPU, GPU and RAM. So it is a big question for you which Galaxy series plays videos better and which video player app is capable to play 1080 pixel supported HD videos in the better mode.
Now the Samsung has introduced new series "Galaxy S4" in 2013. The whole functionality of Samsung Galaxy S4 is considered as the coolest smartphone. The Galaxy S4 has revealed a bigger HD screen to play multimedia files like HD movies, personal recorded videos using some wonderful multimedia player apps. In this page, I will explain about some of the best and top Galaxy S4 video player apps.
1. MX Player
Perhaps the MX Player is the familiar video player app for latest Android version.  The developer of MX Player also releases updates time to time for every latest Android version. The latest version of MX Player has introduced an update with better ability to play videos in the background. It means, the audio will play continuously even if you close the app.
MX Player plays almost every latest and recognized video format up to 1080 pixel MKV or AVI on the Galaxy S4 device. A remarkable feature of MX Player app is gesture control that removes the need of dragging on the control bar for moving forward or backward, adjusting screen brightness and volume. It can be done simply by swiping your finger on the screen in exact directions.
2.  WonderShare  
The WonderShare is feature rich video streaming app for Android version. Now WonderShare Player is also available to play SD card stored media files on your Android device. The app can stream up to 1080 pixels based HD videos from admired video streaming sites like YouTube, DailyMotion, etc. In general, the video quality of WonderShare app is very inspiring because it supports the number of video formats and resolutions by default.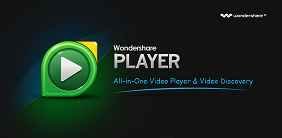 3. Super Video
If you are looking for a floating video player for your large screen Galaxy S4 device then I recommend you to install the Super Video app. With this video player app, Galaxy S4 users can run videos in a floating style. You can also resize and drag to move anywhere on your S4 home screen simply. Besides it, the Super Video app streams videos of YouTube also.
But, one disadvantage of the app is it doesnt support video decoding feature. It means, you can play only the selected video formats that your Galaxy S4 supports.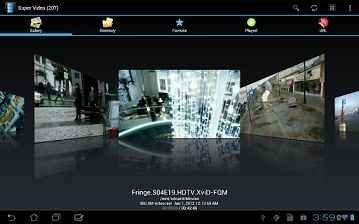 4. BS Player
BS Player is also a famous video player app. It offers every type of feature-rich video playback options like touch to zoom, grab a screenshot from running videos, switch to play audio in the background, floating window, fine-looking interface. But, it is a matter of wonder that BS Player app is not admired as MX Player, Super Video. The app supports 1080 pixel videos to playback in full screen in a better mode and in a large collection of video formats. Overall it is a stunning video player app with many customizations to control the video playback on the Galaxy S4 screen.
5.  MoboPlayer
MoboPlayer offers awesome user interface enclosed with extraordinary customization options and video playback features. MoboPlayer is absolutely alternate option of MX Player and Super Video Player. This app supports a floating window and it is also re-sizable on the Galaxy S4 screen.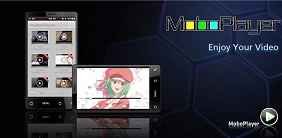 Download MoboPlayer
6.  RealPlayer
RealPlayer is the accepted media player app to playback music, video, and photos on the Galaxy S4 devices. It lets you customize your video playback experience in the different view. The interface of Real Player app supports 9 international languages by default and offers advanced video and audio equalizer control options.
7. QQ Player
The QQ player is capable to play 1080 pixels of MKV or AVI format quickly.  So it is pretty fast video player app for Android phone after the MX Player app. The performance of QQ player is praiseworthy because it playbacks the high-resolution videos quickly on your S4 screen. The user interface of QQ Player is quite remarkable with small animated previews of the last video played. It also supports a privacy feature where you can protect your playlist list. QQ Player supports gesture controls too.
8. VPlayer
VPlayer is an easy to use video player app. It also streams videos over the internet like YouTube, DailyMotion, and Vimeo. It supports every latest video formats to play the videos every time. VPlayer consumes less battery than other video player apps like MX Video Player, MoboPlayer. The Galaxy S4  devices can play 1080 pixel supported videos  with full controls.
Download Vplayer