If you spend more time with your twitter account number of spam emails or messages will be trouble for you. Some of these email alerts are enabled by default. To get rid of twitter spam and numerous emails you will have to change settings in your twitter email alert settings. I am sure, some of these email alerts or notification or messages are helpful while another create annoyance. You have to often delete unused email or messages from inbox to lessen hacking possibility of email account.
If you are accessing Twitter in mobile device, you will be unable to modify settings in the email notification settings. In windows environment a special thank to twitter, because you can disable email alerts notification through Twitter email alerts settings pages without any problems.
Let's follow below tips step by step:
Sign in your Twitter account in any Internet browser firstly. On main screen page of your twitter account click on gear icon like Settings button on top left corner.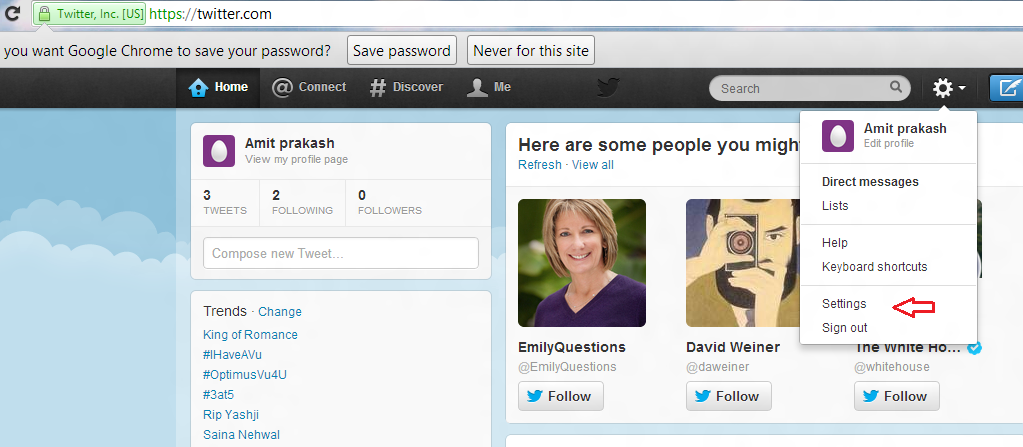 In twitter Settings pages, click on Email Notifications button in the left panel.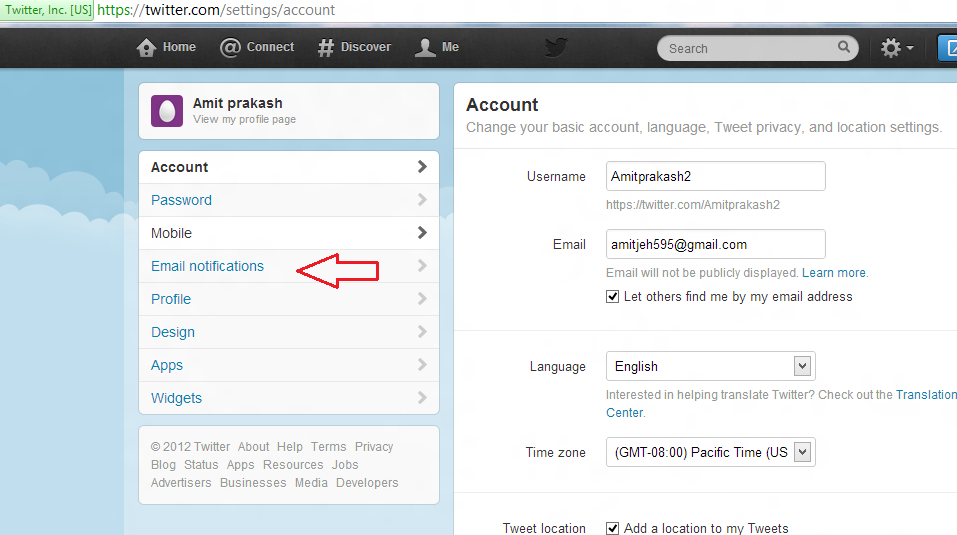 It will bring a new page where you can manage entire setting of email notifications of twitter  account. This page is divided in three sections
1.    Activity related to you and your tweets
This section contains setting of tweets. If you are accessing personal Twitter account you will have to switch "By people I follow" to get less email alerts in place of Everyone in arrow down panel.
On other hand, if you are accessing Twitter account for business or product purposes and wish to deactivate all these email alerts notifications. To do it, uncheck the box of stop receiving email alerts.
2.    Activity from your network
This section is included with a new feature to control email notifications alerts. Now Twitter sends a digest weekly or daily through email in your twitter enabled email account. These emails comprise top rank shared tweets and stories of your twitter account connected friends.
3.    Updates from Twitter
In almost all circumstances, If you don't wish to keep on update details with recent Twitter news, products, characteristics, external services and guidelines then un-check all options tab carefully.
After modifying settings as per your desire, click on Save changes button as underneath.
Thus you are aware of how to unsubscribe/remove manually in Twitter emails alerts. After doing it, your inbox will not get unused twitter alert mails. Once this process is followed it assists you to block unwanted email alerts from twitter account.