Windows 8.1 had always been the favorite of many techno lovers all over the world. I am also in the lovers list of Windows 8.1 until I faced a problem with keyboard layout. I noticed that my keyboard layout has been changed and I am really having difficulty in typing certain things. Later on, I realized that the keyboard layout had been changed to the United Kingdom layout. We generally use the US keyboard layout. There are a few differences between the US and UK keyboard layouts. The differences may look small but while working on it you will have to face bit difficulty.
I think as a reader you all must know the basic differences between the US keyboard and UK keyboard. See the below differences –
@ and " keys are swapped.
~ is moved to the # key
The \ key is replaced to the left of Z key.
The Alt key to the right of space bar is replaced by AltGr key.
The # symbol is replaced by £ symbol.
The Enter key spans two rows.
Change UK keyboard layout to US keyboard layout on Windows 8.1
Select English (United States).
Then select the Option link of the English (United States).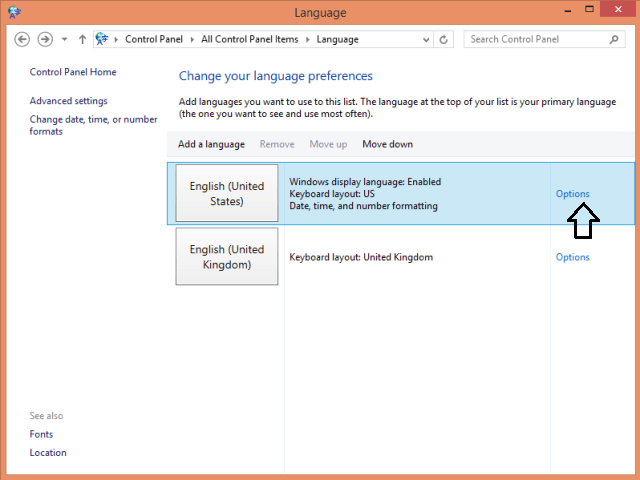 Click Add an input method link.
Add an input method page will open.
Scroll down and select US keyboard layout.
Click Add.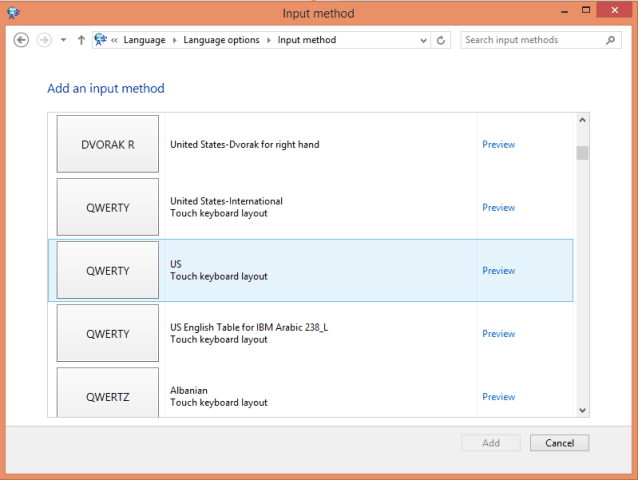 Then press Windows key + Space bar to get keyboard options.
Select English (United States) US keyboard.
Note – If you don't see English (United States) in the Language window, then Click Add and select English (United States) from there and then follow the further steps. This change of keyboard can be done with any languages. You can change your preferred keyboard layout as per your requirement.
More: