As you know importance Indian Railways is growing day-to-day. It covers biggest rail network in all over India. Millions of people are travelling around India per day through Indian Railway offered trains. Gigantic crowd of passengers are in the queue for the purpose of train inquiry. In the meantime, evolution of mobiles came in place. Really it eased a bulk of query related problems. For railway concerned queries, cell phones are the perfect solution. And technically updated mobile tools has created a revolution in this field. iPhone and Android have boosted in all these.
In between to check PNR status is a big need of passengers. A new Android and iPhone supporting app is present to finish this work.  This app has been developed to know updated Indian rail information. It is known as Indian Rail Info App. How to know PNR status in Android and iPhone – Download Indian Rail Info App from Google store for android mobiles. iPhone users can download from iTunes. apple app store.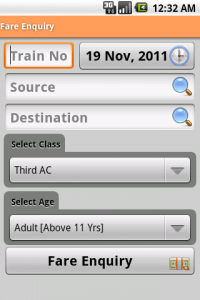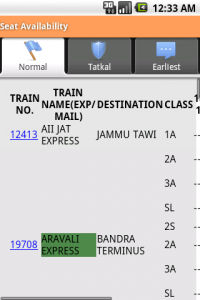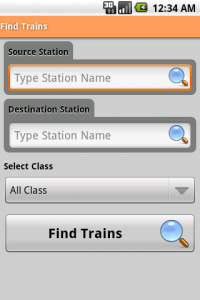 Services and features of Indian Rail Info App
The whole app screen comes with trouble-free including Graphical User Interface (GUI) appearance.
This app is planned to permit android user to check following allied information about Indian Railways
1.  Check PNR Status
2.  Train Search
3.  Seat Availability (Among two Railway station)
4.  To find new Train number in easy ways
5.  Current status of Arrival & Departure
6.   Seat Upgrade Status
7.  Train charge Enquiry
Download link for iPhone users