Facebook is well known Social Networking Site. Millions of people use this site to share their feeling and opinion. Whenever the question of private matter, every one keeps away from. In this situation we find password first. We protect our profile, chat, friend, etc with password. Even we may take back up of Facebook chat history. How could you do this is available in next passages.
Step by step tips to save Facebook Chat History firstly –
This tips is used only with Mozilla FireFox browser.
Step- 1
Open Mozilla FireFox browser and bring your mouse cursor at the top panel menu bar.
Click on the Tools menu and choose Add-ons option.
You get Firefox Add-ons manager page. Here type Facebook chat History at the top panel search box.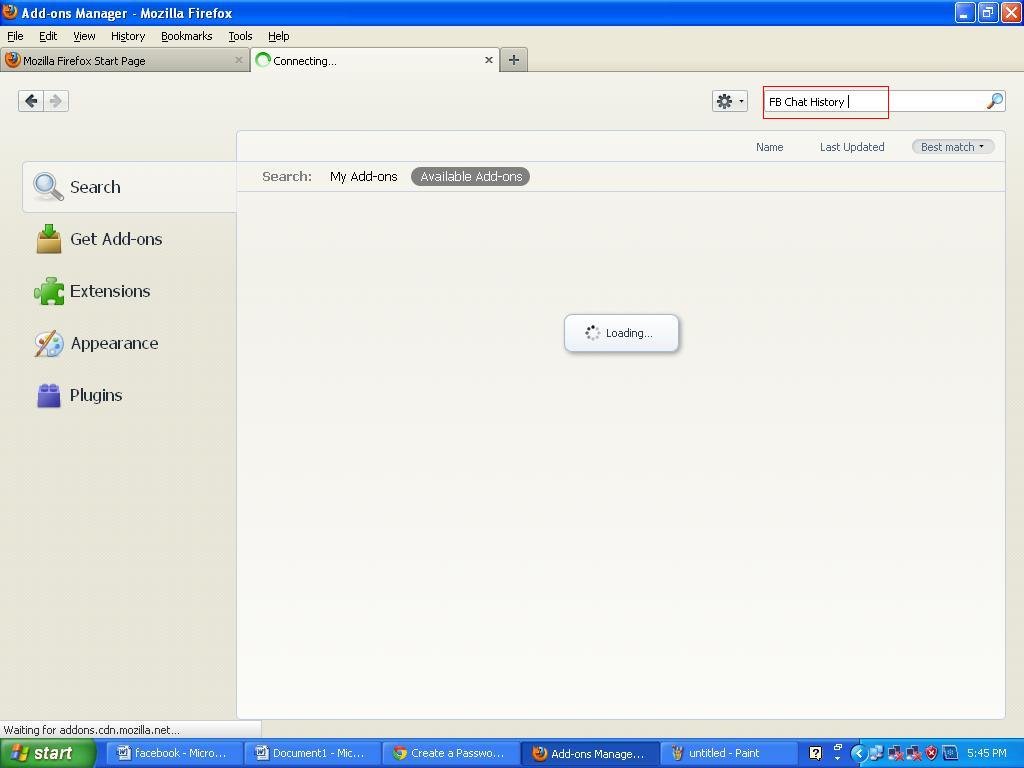 Just search results come. Choose opted add-ons from search results and click on the install button.
 It will be downloaded in few moments.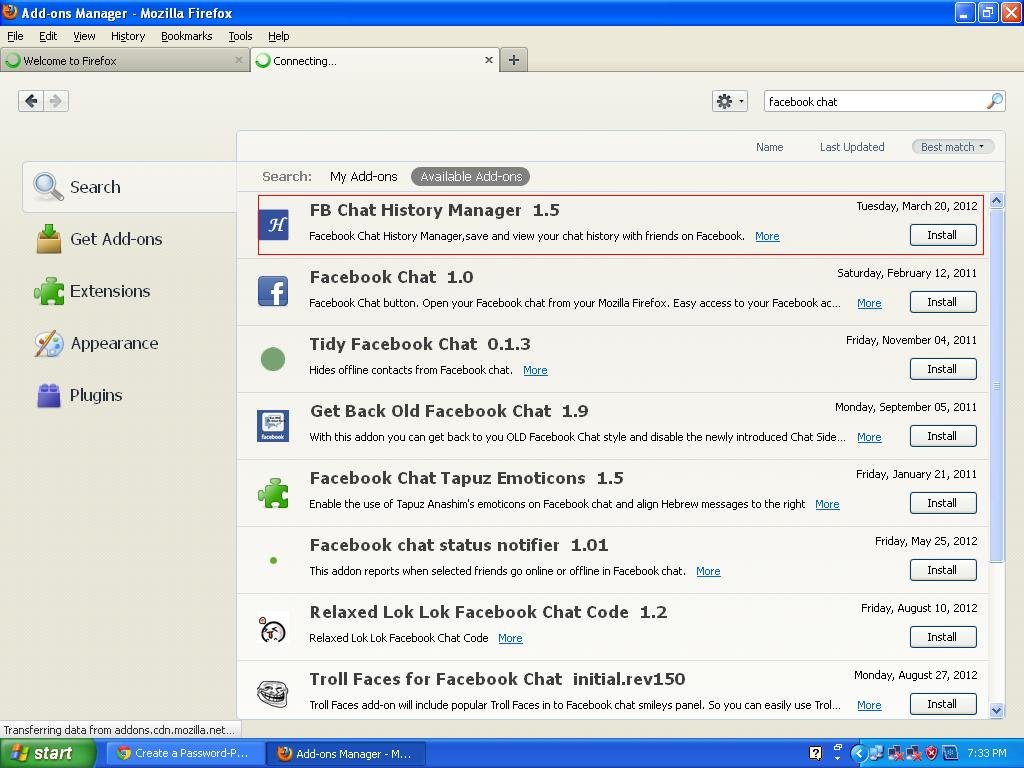 Now you have to sign in your Facebook account in new tab. This is necessary in order to activate this add-ons and know Facebook ID.
Once Facebook Chat History add-on will be installed in few moments then click on this option- Restart now
Create new account in Facebook Chat Manager History add-on
Again click on the Tools menu and choose Facebook Chat History Manager from drop down panel. Then click on this option- Create account.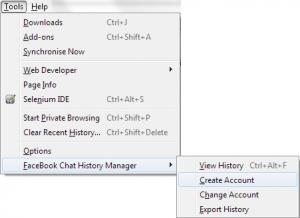 Now you get new dialog box. Find Facebook ID (numeric code – 2568526) automatically in the Facebook ID tab. Insert new log in name and password. Check this tab – Set as default User. 
At last Click on the Create button.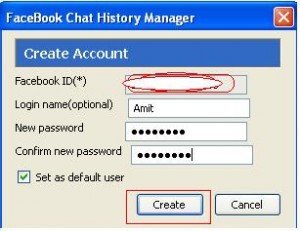 Step-3
View Facebook Chat History with Firefox add-on
Remarks-
This add-on will find chat history and friends of your Facebook account.
Normally press this shortcut (Ctrl+Alt+ F)
or
 Move your mouse cursor to Tools option. Choose Facebook Chat History and select View History. It is used to view Facebook chat history.
Then it asks to sign in Facebook account Chat History Manager. Insert log in name and password ( Which has created earlier).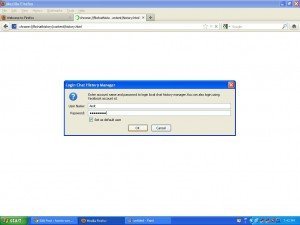 Really this guarantees that your Facebook chat History has Protected on your computer drives. So that no one can view your Facebook chat files without your permission.

On the History page, view your Facebook chat history.
Step-4
Export protected Chat History in Facebook
Again open Tools menu in Mozilla Firefox. Click on the Facebook chat History Manager. Choose Export History.
Choose a target folder to store Facebook chat history .
Thus you get a tab which displays about successfully exported  Facebook chat history before screen.