You can now directly Delete Path Too Long Files Using SuperDelete on Windows. This third-party command-line tool lets you remove the file name even if the character exceeds the limit. Windows operating system by Microsoft has 260 character limit for paths and it is prevailing for a longer period of time. Most users don't have such huge paths but sometimes, a few need access to the longer path.
In certain cases, when a USB drive is inserted into the system which was previously in use on a Linux distribution then you fail to remove moreover edit the file name if its path surpasses the 260 character restriction. But now, Microsoft incorporated a new option in both Windows 10 and Windows Server 2016 in order to enable NTFS Long Path in the group policy. However, it only functions for the manifested programs. Following the trend and access, some third-party software developers have come up with programs to address this issue. Some of them only highlight the too long paths on a Windows device. Others help to delete, copy, edit as well as to move the files and folder exceeding path limit. Few also contains options that let users reduce the characters within the allowable limit.
How to Download and Use SuperDelete on Windows 10
Before we head towards its usage, let us clear its concept first.
What is SuperDelete?
As to define, SuperDelete is basically a command line tool. The main purpose of this specialized utility is to enable the users to delete or edit the filename in File Explorer even if the path exceeds character restrict of 260 words. This tool can hold up to 32767 characters in a single path. It actually uses extended-length paths which incorporates Unicode versions of WinApi functions in order to remove and enumerate the files. Moreover, if the user holds administrative rights on the drive, it can also support to bypass ACL checks while deleting the folders.
So, let us move towards the series of steps to Delete Path Too Long Files Using SuperDelete.
Step-1: Go to its developer's site and grab the tool. Extract the downloaded Zip file to a local drive in your computer.
Step-2: Proceeding forward, double-click the file named superdelete.exe.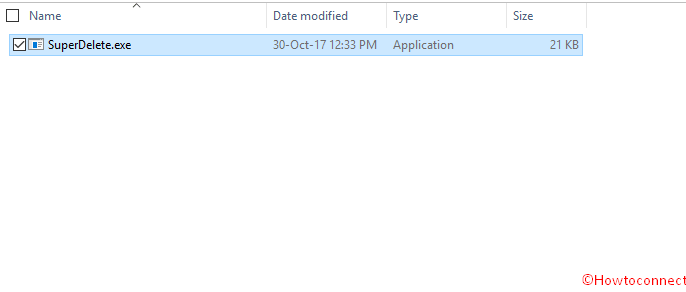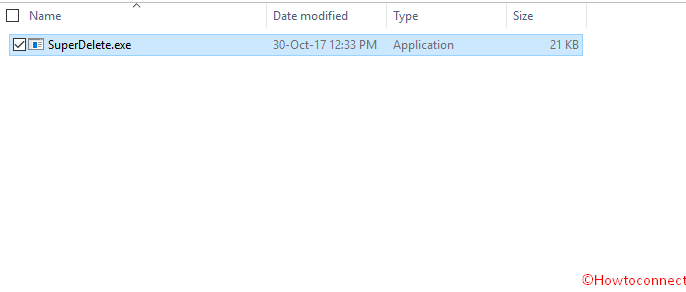 Open a command-line window and run the utility and it needs only one parameter. You can either use full file or folder path and moreover, it includes certain parameters too. It can prompt you to accept (y) as well as decline (n).
This very application usually supports three parameters. You can add these to the commands and the parameters are as follows:
1. Silent- it runs the command even without confirmation.
2. BypassAcl- Helps to bypasses the ACL check in case you have elevated rights on the drive.
3. PrintStackTrace- facilitates you with debugging. It also prints the call stack in the place where an exception occurs.
Conclusion
You can effortlessly Delete Path Too Long Files Using SuperDelete, an amazing utility that assists in removing paths with characters surpassing the basic limit. In general sense, you may think it's useless as most of us don't need to edit or delete a file of such a long path. But it is very much important for the people using different operating system altogether. For instance, people who are using Linux along with Windows. We have discussed the uses and way to download the SuperDelete. Hope it will be effective in your cases.