How to Disable Play DRM Content in Firefox 38 – One of the most famous browser Mozilla Firefox had recently launched a new version which is termed as Firefox 38. But the latest version of this browser is launched with a brand new DRM system. In this post, you will get the basic information of DRM and in case, if you don't prefer the preventing nature of it, you can read the steps to disable it.
Digital Rights Management aka DRM is a concealed or copy protected technology that permits protected items to play on those web pages which use the HTML5 video tag. Firefox 38 of desktop version assists the HTML5 playback of DRM audio and through with the help of the Adobe Primetime Content Decryption Module or CDM. You don't have to download the CDM manually. The default nature of Firefox will download and turns on the Adobe Primetime CDM so that it provides a better quality to the web pages that needs DRM. As it has been mentioned earlier about the nature of the DRM, so many users are not responding positively and prefer to get rid of it. If you also want to disable it, here how it is done.
You may like to read:
How to Choose Search Engine by just Scrolling in Firefox
How to Disable Play DRM Content in Firefox 38
Launch Firefox browser on your screen. Click Menu button and choose Add-ons.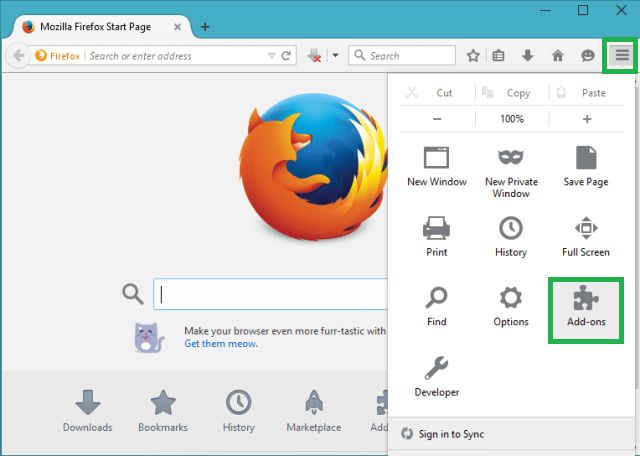 The Add-ons Manager tab will be opened. On the left pane, click Plugins.
The right pane has Primetime Content Decryption Module provided by Adobe… Use the drop-down menu and choose Never Activate.
Your Adobe Primetime DRM is disabled. But the CDMs that were downloaded before will stay in the browser. If you want to delete them too, you need to do some changes.
Be into the Firefox browser and click Menu button followed by selecting Options.
On the left pane, click Content.
The right pane has DRM content with a check mark. Clear it off.