Windows 10 comes with a new way of making you able to download fonts all languages in one go. On managing these various form typeface and size, you may add more style to your work. By default, the operating system offers a large selection of fonts and allows you to add and remove them.
You are able to Download Fonts for All Languages by using the two easy approaches available in this article. The Settings app homes font management under the Personalization category. Furthermore, there are many new typefaces available now than ever before. Make sure you check them out. In this article, we will let you know the steps to download and install fonts from the Microsoft Store in simultaneous mode.
Ways to Download Fonts for All Languages at once in Windows 10
Here is How to Download Fonts for all Languages at once in Windows 10 –
Using Settings
Step-1: Press Win+I to open Windows Settings on your Windows 10 PC.
Step-2: Thereafter, navigate to the Personalization category.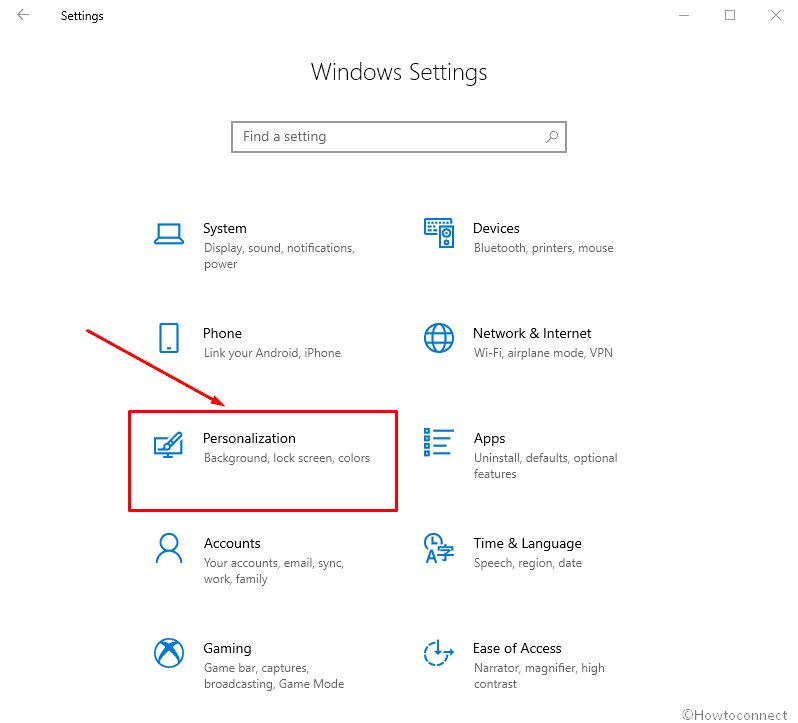 Step-3: Click the Fonts option available in the left pane of the following screen. Also, the preview of all available font families will be shown in the right section of this page. Here, you're able to find the availability of a particular one by searching their specific name. By clicking this, it will lead you to the page displaying the details of the font.
Step-4: Hit Download Fonts for All Languages, from the right side of the screen.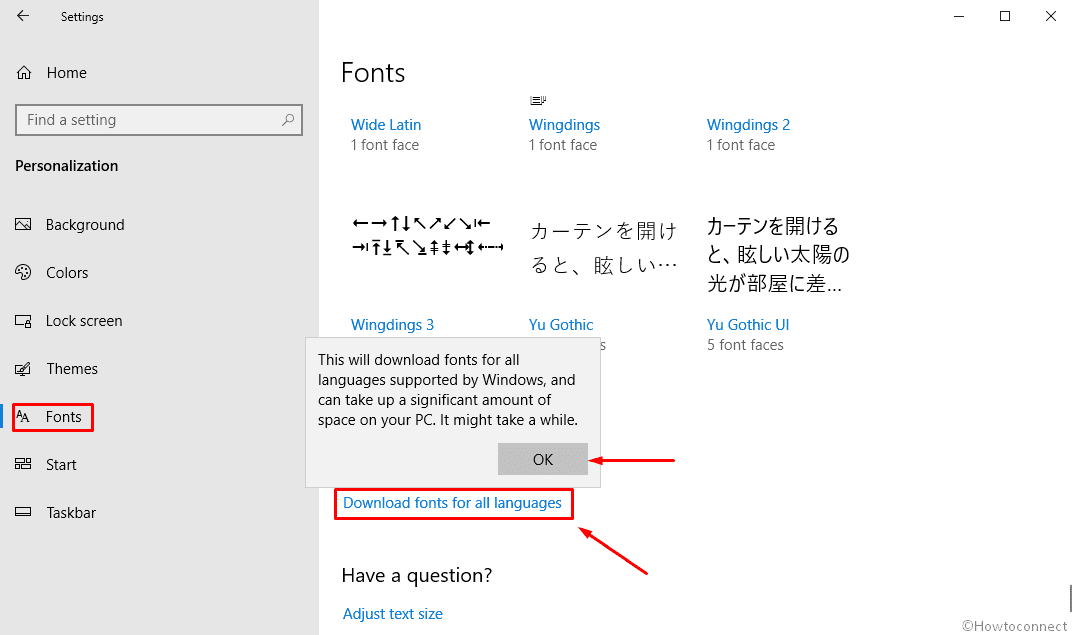 Step-5: At last, click the OK button on the prompted popup.
This will let you get the font files supported by Windows and can take up a significant amount of space on your device. It might take a while so keep patience.
By using the Control Panel
Click the Start button and type Control. Select the result from the list to open Control panel.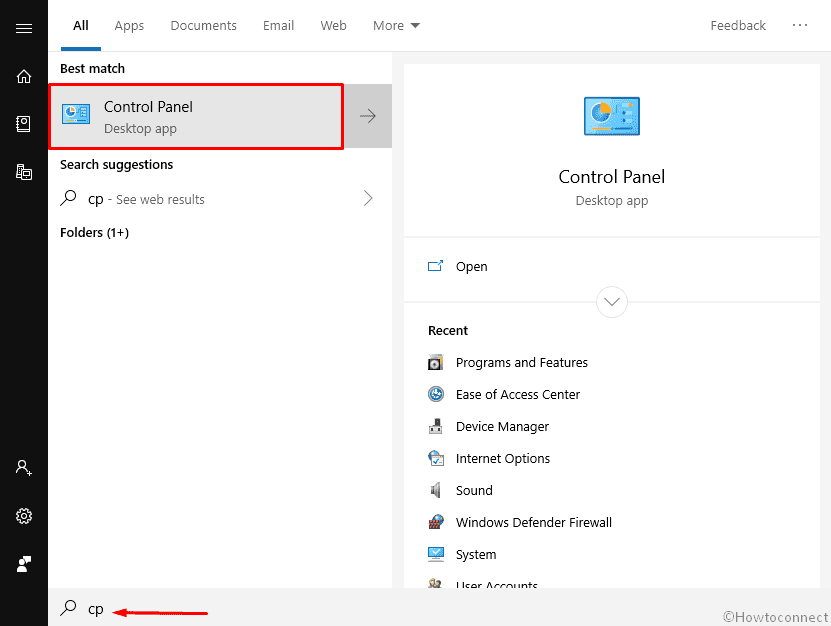 On the following page, click the Fonts option from the complete list of all items. Once the subsequent window comes into sight, you will get all the previews of various Fonts are organized in alphabetical order.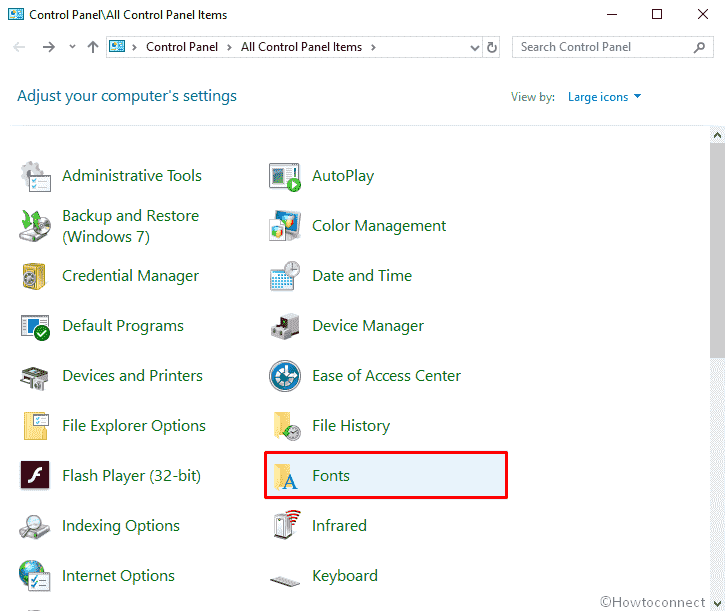 Click on Download Fonts for All Languages option on the left pane of the running screen.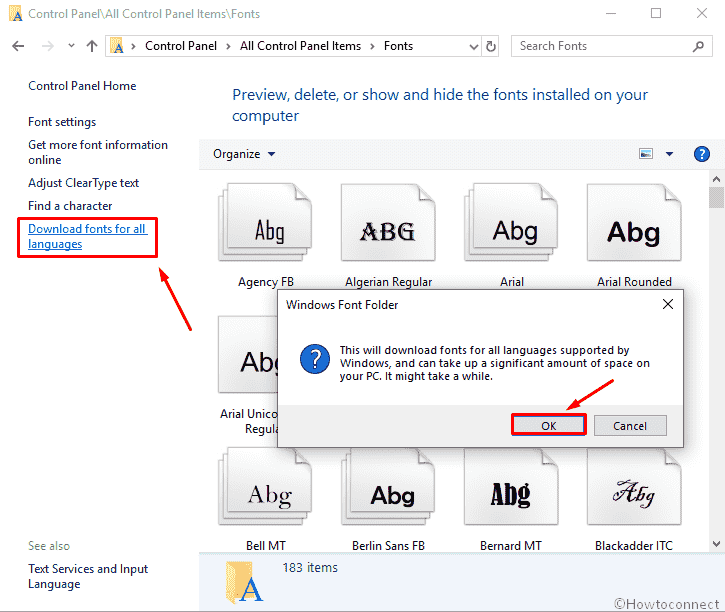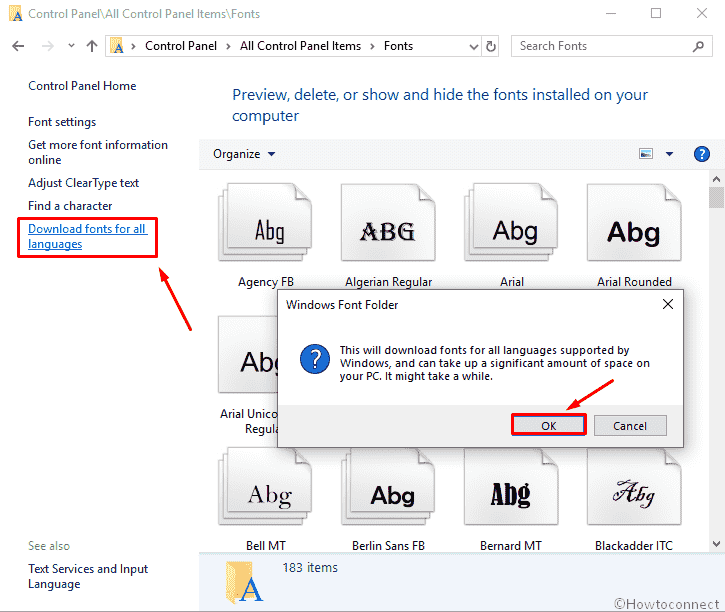 Finally, click the OK button to download fonts for all languages supported by the Windows.
That's all!!!