How to Download Whatsapp Videos, Audio to PC. – Whatsapp is a mobile messenger application and you can't download videos or audio from Whatsapp to PC directly. Despite you can download it but you have to proceed 3-4 steps. A Large number of People are using Whatsapp for chat on their Android, iOS or Windows Devices every day. During this, they also send interesting and important video to each other. A Certain user needs to download these video to their computer or share these to Social media. So here we are presenting tips to download Whatsapp videos to PC through which You can follow and download yours.
Recommended: 10 Useful Free Messaging Apps for Smartphone
How to Download Whatsapp Videos, Audio to PC
1. Launch Whatsapp on your Device.
2. Open the Video or Audio file you have to download to PC.
3. Click on Settings icon at the upper right corner.
4. Tap on More.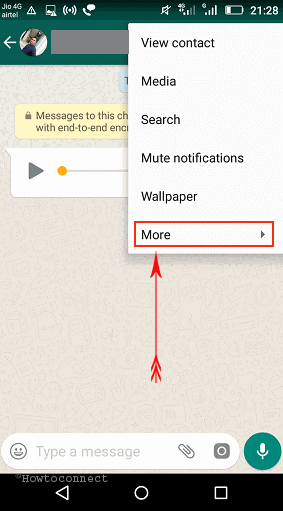 5. A menu is hanging down. Tap on Email Conversation.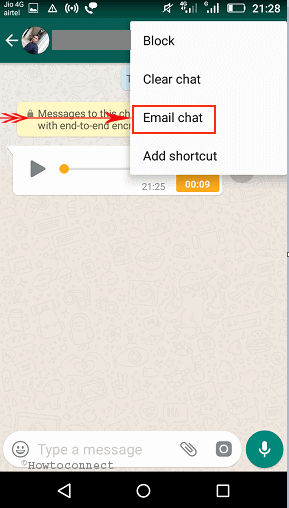 6. Now a pop up comes written Attaching media will generate a larger email message. Right it's below, tap on Attach media.
7. Again a pop up opens up in which you have to choose mail service to which you want to send your video. If you want to send your video to Gmail, click on Gmail otherwise Mail.
7. Write your email id to send video. Now go to your mail and download the videos from inbox where the video has arrived and enjoy.
You might be known that WhatsApp is the most used chat messenger application all around the globe today. Almost every mobile phone whether it is android, iPhone, windows phone or Blackberry has this mobile messenger app. To chat through this app is effortless, quick and free. Users can create groups, send and receive media files, images, videos through WhatsApp with a single tap. It is a cross-platform app and you can send or receive messages from one the phones having different OS without any customization. But you can't run it directly on PC. For this, you can't download videos from Whatsapp to PC directly. You have to go through mail services for downloading.