Study Planner may regularize the study of a student effectively. Here we are presenting elaboration of best study planner Windows 8 Apps which could be valuable for your kids. In the recent era, it is a great necessity that how to make our kids study without letting them get bored because when kids study and do their homework they often feel bored and tired. Windows 8 provides you new features totally free which you can use in your daily life which to manage different stuff tasks, help kids in doing their homework, extracurricular tasks, and so on. This also helps your children in solving many problems and learn in fun loving environment. These apps are very user-friendly and easy to use which makes your kid manage all these things in a very simple way.
Here, is the list of best study planner Windows 8 Apps.
My study life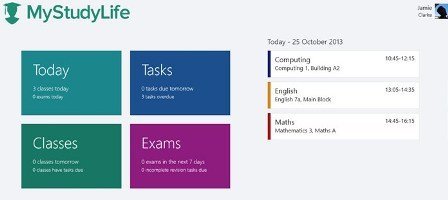 This Windows 8 app has been designed to help you in creating Study Planner in a good productivity way so that you utilize your time in a well efficient manner. Once you have installed My Study Life app on your PC, you have to sign in to use its different features. Sign in process is only kept to keep your information safe at one place that's it. You don't need to worry about that.  It is not a necessary thing. It is a very simple thing, all you have to do is to use either Facebook or Gmail account for doing the sign in. It quickly signs in within a few seconds. Once you have signed in this Windows 8 App you can continue it till when you use this interface. After using the interface you can add the information on what happened in your today's life like "class" "task " and "exam". By using this feature you can easily enter or edit information. The today page describes all the time-table which is scheduled. You can also create manage class option by using control bar and add any new information about those scheduled tasks. Overall, My Study Life is a very useful app for student as well as for kids.
Recommended: Math Magic Windows 8 App to Learn Basics Of Mathematics
My Study Life Windows 8 App Features
Helps you in organizing your study life in a much simpler way.
Track of your progress as well as revision for upcoming exams are stored here.
StudySync is always there to keep a record of your study life.
Notification about classes, tasks as well as exams is listed on this app.
Live updates are also there to remind you about different information.
It helps in search out your entire study life with StudySearch.
Supports snap view which is a good thing.
Good plan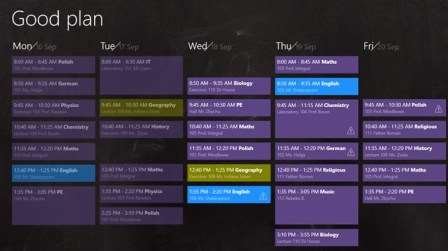 This Windows 8 app allows you to prepare a study planner accordingly time which you might want to complete in a specific time period. For this, all you have to do is to just click on the manage task by using right-click and the control bar. You could use add task button to add specific tasks which you want to use in reminding yourself at a certain specific time so that you can complete that task. The timetable which has been added here during the whole day could be seen scheduled right on the main screen. It also supports snapped view which helps you to understand these things in a more better and specific way.
Good Plan Windows 8 App Features
You can watch weekly and daily view.
Set Reminders about tasks and lessons on live tile
You can size screen automatically including any of the snaps.
Lets study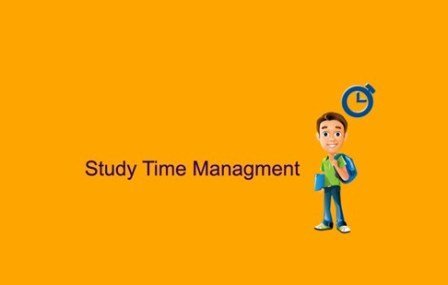 Lets study is a free study planner Windows 8 app where it contains all the study plan as per schedule. In this app, you can add the entire syllabus and time schedule that you want to use in certain times such as subject, homework, and also the name of professor for a specific subject in this app. You have to open these categories by using a rounded icon which is corresponded to each other. The blank space provided here on  Lets study app is for adding the desired results. There are certain shortcomings too here on this app like it doesn't provide any alarm which can help you in letting you know about how your work has been progressing.
Lets Study Windows 8 App Features
At first, add your subjects to its database.
Arrange schedule times for you so that you can read them.
Put your professor's contact here so that you can easily mail them.
Make your homework here and send it to your professors.
Lets Study app
Eduplanner
Eduplanner is again a study planner Window 8 app which contains all the study plans for you which add your plans regarding next events. This app is basically based on taking notes while studying. The main screen of Eduplanner app has the control bar that allows you to do it very simply. By using this bar you can use to add events, view month, view date, etc. when you choose any of the options during any of the new events, you may add various types of events such as events, courses, date, duration, venue, etc. in the right plane of this screen. You can also see the option to save events, store new events, and delete previous events right at the bottom of this page. You can choose any of the events mentioned here on Eduplanner app like for when, if you chose the month events you will see the calendar on the main screen of the app. This is a very good Windows 8 App if you are willing to do a very planned study even for young children.
Eduplanner Windows 8 App Features
Options for repeatable & non-repeatable events i.e. scheduling events.
Syncs with external Google calendar accounts.
Event notifications keep on coming and letting you know about them.
Events can be set to run repeatedly and expire after a while (for semesters).
 Conclusion
There is no doubt that these Study Planner Windows 8 apps are very reliable and understanding. These have been designed keeping in mind the requirements of small children. So, you won't need to worry about any other things. Have a look out at all the different apps mentioned above and try them out for your kids as they change a lot in your kids once you start using them. Let us know if you have a query regarding any of these apps.