The Chromium-based browser already provides you to enable dark theme and light theme on Windows. Windows 10 lets you personalize with accent color with built-in settings now you have the ability to use the same with Microsoft Edge. Presently, you can enable accent color in Microsoft Edge browser belonging to insider channels such as Canary and Dev.
Microsoft Edge brings the accent color that allows you to choose from 14 predefined colors "Light grey, dark grey, dark blue, medium blue, light pink, pink, mint, teal, grey blue, purple, red, yellow, orange, and green". Currently, this option is controlled by the Flags and kept hidden as the experimental feature and available for Dev and Canary versions. So you need to enable the option via the flags page first then from appearance settings. As the testing is completed you can directly set the accent color in Edge in the original version of the browser. This is in addition to the Light, Dark, and System Default which are already public within the appearance Settings of the browser.
Enable Accent Color in Microsoft Edge Browser
Here is how to How to Enable Accent Color in Microsoft Edge Browser –
Enable in Flags page
Open Edge web browser.
Type edge://flags in the address bar and press – Enter.
In the search bar of the flags page, type – Enable picker for color based themes.
Click on the dropdown and select – Enabled.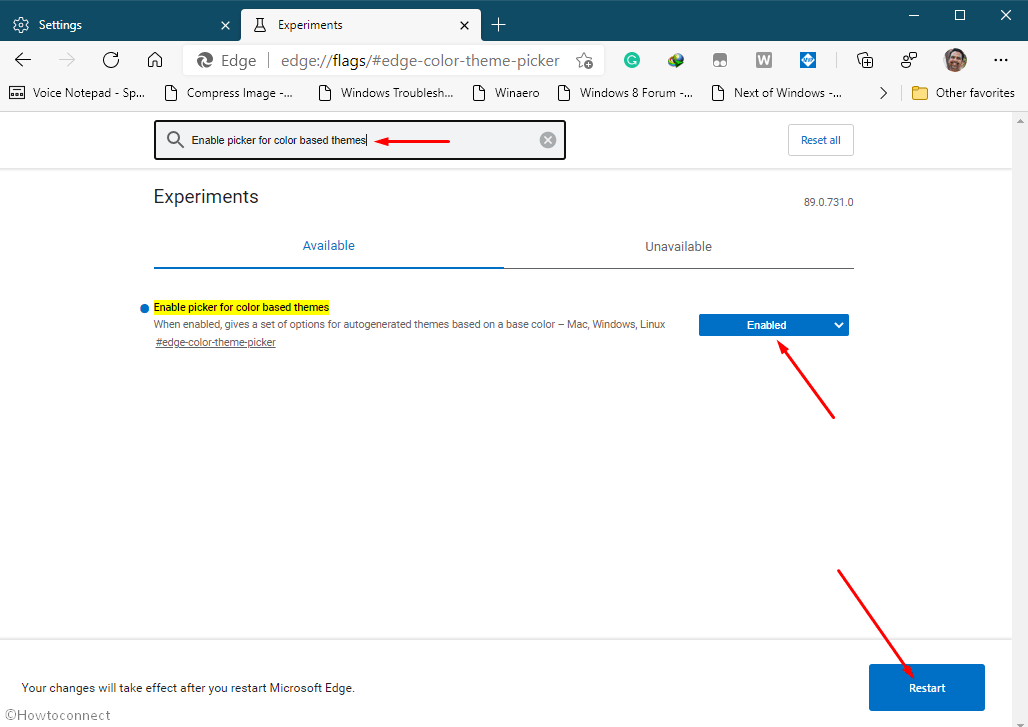 Hit – Restart from the right bottom.
You can also get at the Settings by entering edge://flags/#edge-color-theme-picker into the address bar.
Change using Appearance Settings
Once the Microsoft Edge again appears, press – Alt+F.
Click – Settings.
From the left pane, select – Appearance.
Go to the right and click on an accent color for Microsoft Edge you are liking.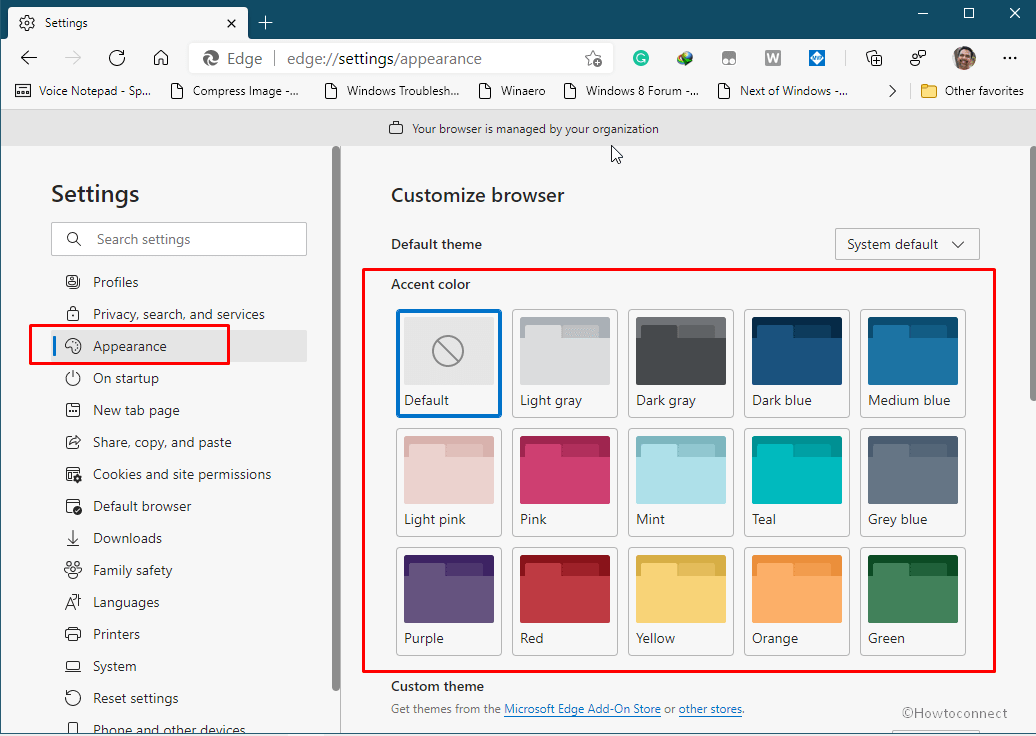 Alternatively, you can access color picker directly by using edge://settings/appearance address.
Once you set the appearance you will experience the color on the toolbar, homepage, tabs, and everywhere on the browser.
That's all!!!