Process and Steps for How to Fix Error code 0xc0000098 on Windows 10 while Booting. – Unexpected Blue screen, the common issue on Microsoft Windows operating system, appears accompanied by Different Errors Codes. 0xc0000098 is one of them and troubles users while booting their PC. So, you view BSOD together with 0xc0000098 preventing Windows 10 from loading the desktop.
0xc0000098 recommends that "Your PC needs to be repaired" because BCD Files remain malfunctioned. Various factors including infected Master Boot Record, power failure, Disk write errors generate Boot Configuration Data problems. Whatever the reason would be, but creating a new BCD is the solution.
Error code 0xc0000098 on Windows 10
Before starting fix 0xc0000098, keep either Repair disc or Recovery disc or Install disc with you.
From Installation Disc
Step 1 – Insert Install Disc or USB and once the first boot screen reveals. Click Next.
Step 2 – Avoid Install now button On the subsequent screen and click Repair your computer.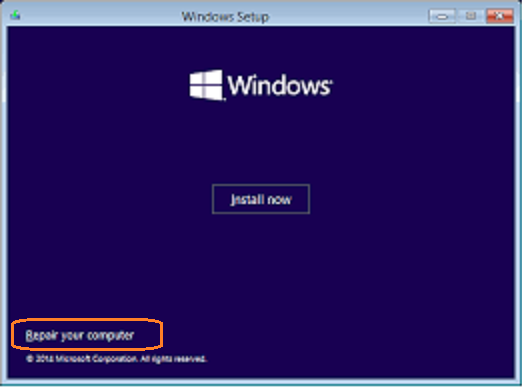 Step 3 – From the Multiple options, choose Troubleshoot.
Step 4 – On the next screen, locate Advanced Options and click on it.
Step 5 – Choose Command Prompt from the list of options.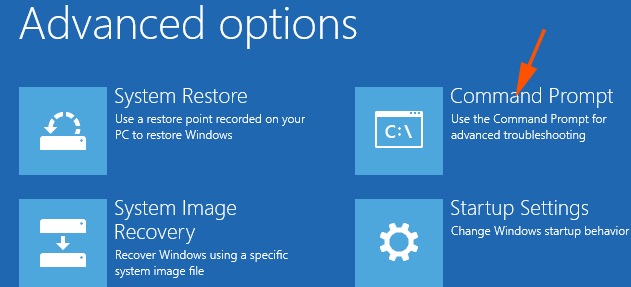 Step 6 – Copy the following lines together
bootrec.exe /rebuildbcd
bootrec.exe /fixmbr
bootrec.exe /fixboot
paste into the visible command prompt and press Enter.
Reboot your System and make sure Error code 0xc0000098 has gone.
From Repair disc
If grab a repair disc then follow the below steps to solve 0xc0000098 on Windows 10.
Step 1 – slide the repair disc into the optical DVD drive, boot system, and choose applicable Keyboard type. You can see here a page having Keyboard Layouts of Different countries.
Step2 – Now select Troubleshoot from the list of options.
Step 3 – The upcoming screen Troubleshoot will show 2 options. Click Advanced options
Step 4 – A list displays few options, select Command Prompt.
Step 5 – On the command prompt paste the commands given in Step 6 of the above method and press Enter.
Run CHKDSK Utility
Again open the command prompt at boot as informed in the previous steps.
Step 1 – Copy the command chkdsk C: /f from here, paste into the command prompt and paste Enter. Noteworthy is that change (C) if your installation files are placed in another drive.

Run System File Checker Tool
During the Error Code 0xc0000098 on Windows 10, it is probable that system files get corrupted. Hence, finally, SFC /SCANNOW tool to restore the files and get the error fixed.
Step 1 – Copy sfc /scannow from this sentence, paste into the command prompt and click Enter.
Wait until the scanning is all over. Then Reboot the PC and check if you have solved Error Code 0xc0000098 Windows 10 successfully.
Conclusion
These are the methods to fix Error Code 0xc0000098 on Windows 10. Generally, the first 2 ways solve, but in case the issue persists later will help. If you find any trouble in following the steps, let's know by comment.
Repair any Windows problems such as Blue/Black Screen, DLL, Exe, application, Regisrty error and quickly recover system from issues using
Reimage
.