For Windows 8th edition, Facebook has not released an authorized app in store till now. But, a third-party app developer has launched several compatible Facebook apps for windows 8. In this context I have written about Facebook chat app.  Now a new app named Facebook+Lite is also one of the best Facebook client app that provides simple interface within windows 8 metro interface.
Features of Facebook + Lite app
The main interface of Facebook+Lite app are divided in three sections like feed, friends list and photos in columns. At top side of app screen, it shows an app bar which contains notifications and message viewing option.
While click on feed section, it will display entire news feed of signed account along with recent uploaded photos and updates of friends on the left part. In order to read, comment or like to particular feed, click on it and a preview will prompt in right side.
The feed page also renders users to perform tasks like uploading of photos or albums, update status about any topics or refresh the current account page. To do it, click on Status button on the top side.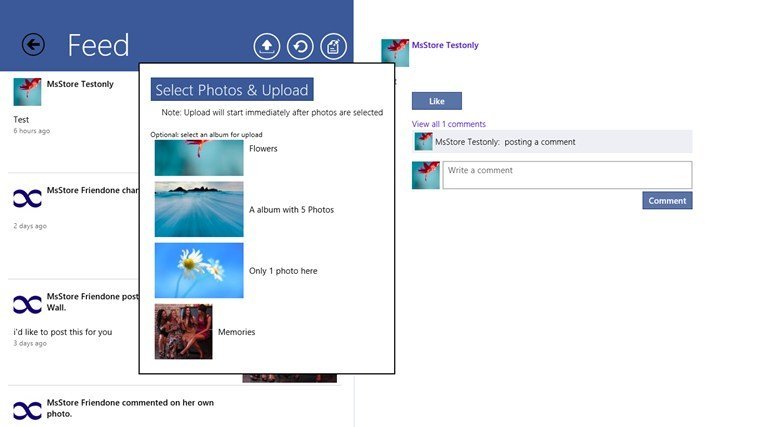 The Friends section of Facebook+Lite app displays whole friend lists of signed account on main interface. Click on any friend name from appearing lists, it shows them profile with images and all posts.
The photos section of this app on main interface lets user to browse uploaded photo with advance options like zooming out.
Conclusion –
Facebook+Lite app is the simple and free app for Facebook fans because it don't support chat feature like text or video. It works on every latest windows 8 edition (32 bit and 64 bit) smoothly.
How to Install Facebook+Lite  app from windows store on windows 8 ?
Go to start screen and brings up search charms on the top right side.
Type "Facebook+lite" in search box and click on Store button.
From search pages of store, click on Facebook+lite tile.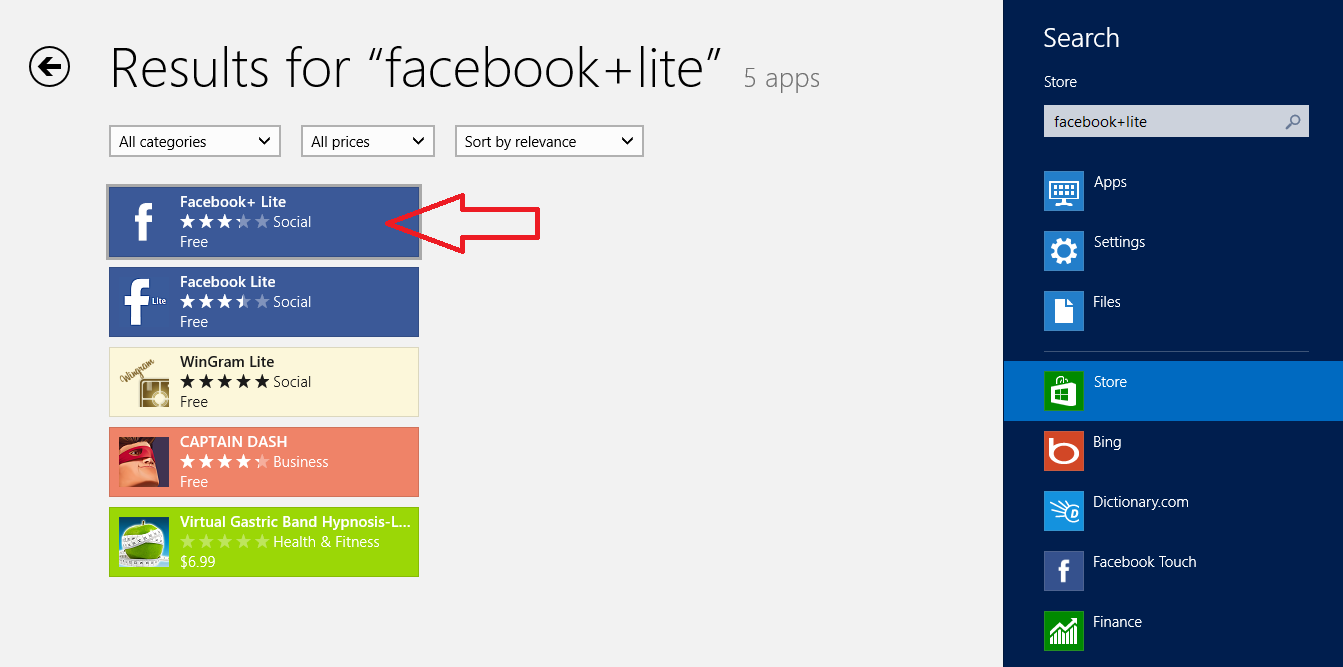 Next click on Install button.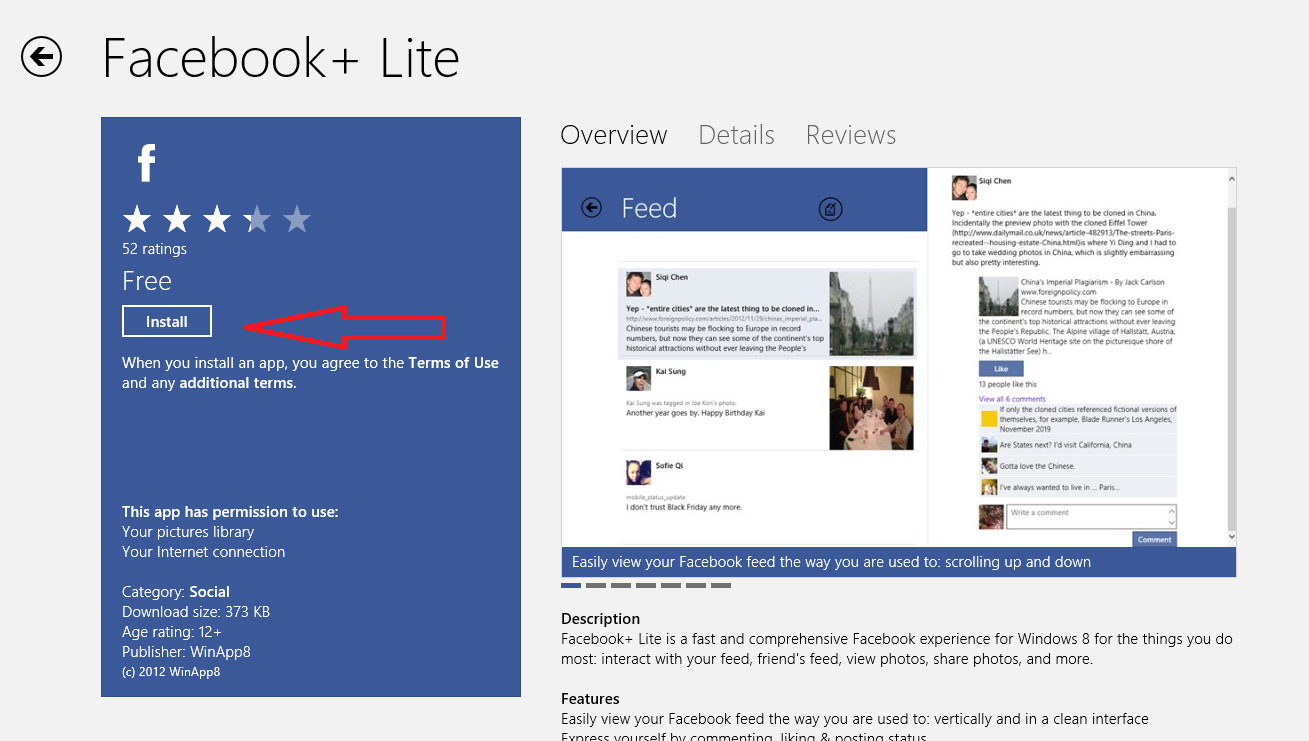 Download Facebook+ Lite From Windows Store