How to Find Windows 10 Phone IP address – Sometimes when you establish a connection between Router and your Windows mobile you often need few info that are not available straightforwardly. Similarly to unearth the IP address of Windows 10 Phone generally you need to move into Network & "wireless Settings. Here we will write all the steps to Find Windows 10 Phone IP address.
How to Find Windows 10 Phone IP address
1. Through Network & Wireless
Swipe downward from the uppermost border of the Phone screen and tap on "Settings".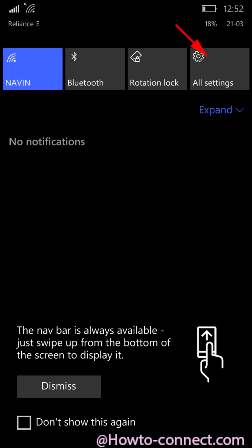 In the observable list, hit on "Network & "wireless".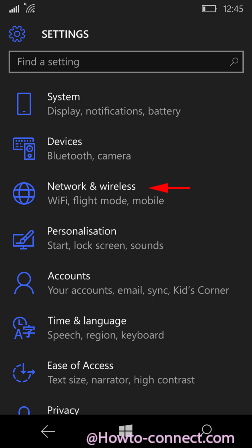 In "Network & wireless" section on the screen, hit on "WiFi".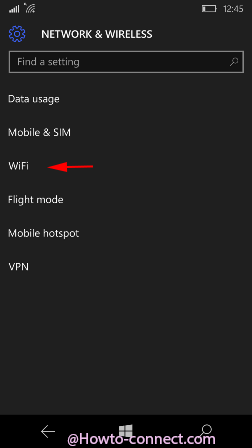 On "WiFi" screen, just below "Connected to" your network name is visible, perform double tap on the "Network name" (In this screenshot, my network name can be seen).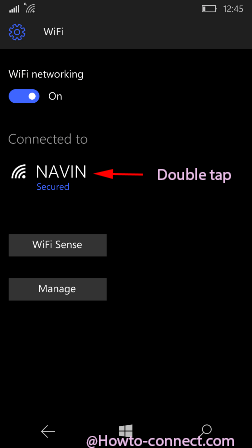 After you scroll slightly downward, you will witness all the needed information as IP Address, Subnet mask, Default gateway and DNS.
IP address is the information you are looking for your Windows 10 Phone and Default gateway is the router's IP address.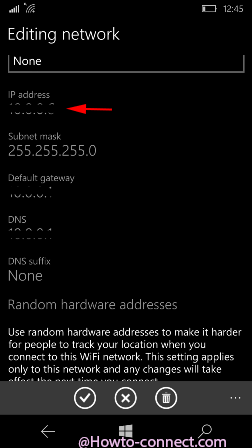 The steps will sufficient to find Windows 10 Phone IP address whether you are on Lumia or Microsoft Device or variants. Apart from this, you can get
Apart from this, you can get public IP address on the through some reputed websites too. Nowadays Googling is also a great resource for this purpose. All you need to write ip in the search box and hit "Enter". The first result in a box is the public IP Address of your Windows 10 Phone.
If you are running Edge on your phone then to accomplish this task you require navigating the Google search means google.com initially since the browser utilizes Bing for the default search. Let's see –
2. Find Windows 10 Phone IP address in Microsoft Edge
Launch Microsoft Edge from the home screen or Start according to your convenience.
After Edge arrives on the screen, type google.com in the address bar and hit Enter.
Write ip in the Google search box and tap on Enter.
Read the text coming into sight just underneath the search and remember the Public IP address of your Windows 10 phone.
These are the two different ways with the assistance of which you  trace out Windows 10 Phone IP address, an important information, not extant straightforwardly while establishing a connection between mobile and router.