Few Windows 10 users encounter a weird issue – a line would appear below the Standard toolbar of File explorer. You won't be able to drag, resize or move it even though the vertical resizing shape appears when you hover over the line. Some users might not even notice it, but for others, it could be very frustrating and simply annoying. If you are in the latter category, this article will help you.
This weird bug has been around for a while and no permanent fix whatever has been suggested by Microsoft. So, we've searched and tried a lot of things before finally getting across this fix. 2 tricks work like wonder to settle the File explorer white line bug. See them –
File Explorer White bar
Here is how to Fix File Explorer White bar in Windows 10 –
Lock the toolbars through Internet explorer
To do so, follow the below steps:
Open Internet Explorer.
Right-click on the toolbar or title-bar
From the fly-out menu, select 'Lock the toolbars' option.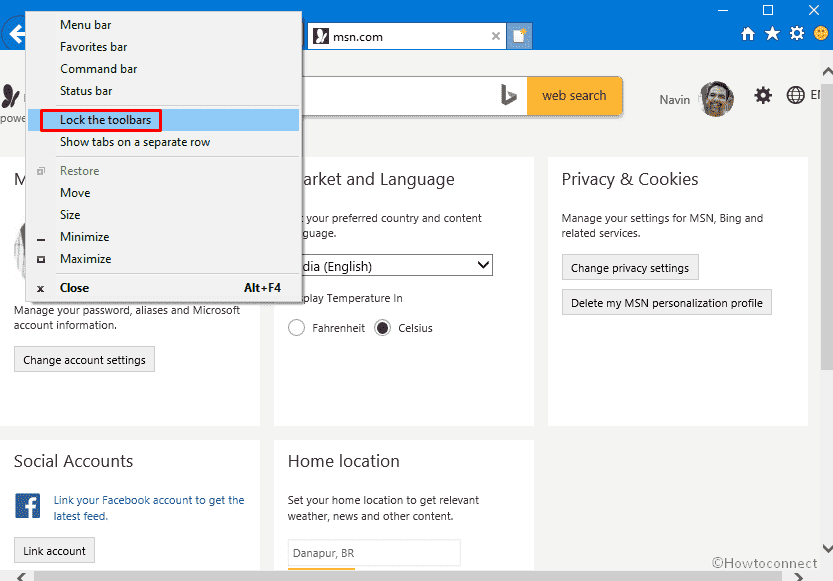 Close and reopen the File Explorer and check for the issue. In all probabilities, the weird line should be gone!
This issue even reappears when you disable the 'Lock the toolbars' option on Internet explorer again. So, if the strange line in file explorer bugs you, all you need to do it keep the change we suggested intact!
Change resolution using NVIDIA Control panel
This is a trick that fixes File Explorer White bar in Windows 10.
Right click on desktop screen and select NVIDIA Control panel.
When on the app, go to Display.
Change the resolution to any value.
Apply the new resolution.
Then choose back again the previous value and apply.
You may get help from here – How to Change Screen Resolution From Graphics Cards in Windows 10.
That's all!!!
Repair any Windows problems such as Blue/Black Screen, DLL, Exe, application, Regisrty error and quickly recover system from issues using
Reimage
.