netwlv64.sys Error code comes with Blue Screen of Death that you often find unexpectedly on your Windows 10. The stop code commonly appears as the prefix of IRQL_NOT_LESS_EQUAL, KMODE_EXCEPTION_NOT_HANDLED or PAGE_FAULT_IN_NONPAGED_AREA.
The main reason of  netwlv64.sys Error code is a malfunctioning hardware driver or system file. Sometimes, malware attacks also lead this issue to occur but root cause in this is again corrupt installation file. So let's see the solutions for netwlv64.sys Error Code with Blue Screen of Death in Windows 10 and a focused way.
netwlv64.sys Error Code with Blue Screen of Death in Windows 10 Solutions
Many times the PC will automatically check the issue, restart and then works normally. But it is relevant to check the real cause and remove to avoid netwlv64.sys Error Code in future.
Solution1: Find and update Device Driver Software
As we already said because of a hardware driver, netwlv64.sys Error with Blue Screen of Death appears. To fix the issue, you need to find out the devices and update them. Here's how:
Step-1: Press Win+X and select Device manager from the list of options.
Step-2: When this administrative tool appears, make a click on View from the top menu. Choose Show hidden devices from the drop-down.
Step-3: Now you will have to take manual actions, expand each device by clicking the tiny arrow mark before it and check if any item has yellow warning mark. If you find the sign that means it may be responsible for the error so you need to update it.
Step-4: Perform a right click on the faulty device and Select Update driver.
Step-5: Thereafter a wizard will appear asking "How do you want to search for driver software?". Select the first one "Search automatically for updated driver software" to continue.
After a while, you will see a message that the process is successfully completed. Follow the same method for each device you can see here and at last reboot your PC.
Driver verifier might also help you in this job.
Solution 2: Run system file checker
Since netwlv64.sys Error with Blue Screen of Death may cause by system file corruption so running SFC might be also helpful to solve it.
Open run dialog box (Win+R) and type cmd.exe. Press and hold Shift on the keyboard and click on OK.
Select Yes on UAC pop up and allow the command prompt to open.
Type SFC /SCANNOW after C:\WINDOWS\system32> and press Enter.
The scanning will instantly start and it will repair the files if any issue occurs. Give it few minutes to complete and then restart your computer.
Hopefully, you will not see netwlv64.sys Error with Blue Screen of Death after that.
Solution-3: Remove the recently installed 3rd party Software
netwlv64.sys Error Code with Blue Screen of Death also takes place due to incompatible 3rd party software. So
Press Win+I and select Apps category once Windows Settings program comes into view.
Let the Apps and features load and discover the 3rd party programs if exist.
After you find, click on the same to see the detail view, and click on Uninstall.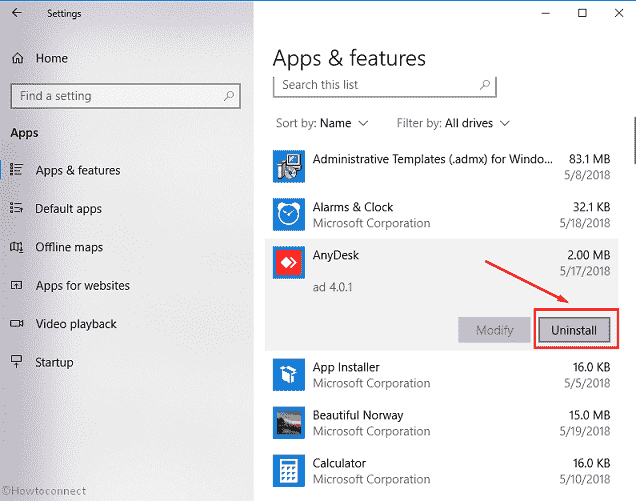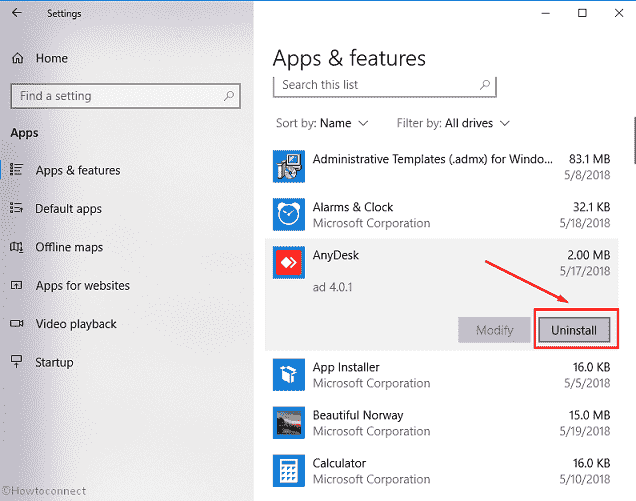 Here you will also notice UAC dialog for taking your confirmation to remove the specific program. Choose Yes.
Now follow the onscreen guidelines to complete the uninstallation. Do the same if other software exists in the application pane.
Solution-4: Uninstall third Party Antivirus
Windows 10 often has a problem with a third Party Antivirus so it might contribute to the netwlv64.sys Error Code for the occurrence. In addition, Windows Defender is a pretty efficient built-in tool that can safeguard your computer from any type of threat and attack.
Again go to Apps & features as you have done in Solution-3.
Identify the Antivirus program in the list on the right pane and make click on it. Click on Uninstall and perform the way by following the suggestions on the screen.
So Simple and easy to apply. Isn't it!
Repair any Windows problems such as Blue/Black Screen, DLL, Exe, application, Regisrty error and quickly recover system from issues using
Reimage
.