If your Computer comprises Windows 10 Home Edition and you imagine to upgrade it to Pro free of a penny then it can be real in an unchallenging way. Switching to the improved version is an immediate task as the Product Key is available.
Microsoft (Charles) has revealed the default Product Key of Windows 10 Pro in the course of a negotiation on a Community post and All you need to do is substitute the same. So read how to Free upgrade from Windows 10 Home to Pro via an uncomplicated method by modification of the bought Product key pewtered at the Forum of Microsoft.
How to Free Upgrade from Windows 10 Home to Pro
Unfold the Start menu by pressing/tapping on the Settings Symbol.
The interface of Setting Window comes to view consisting of a group of 6 choices, although, you require hitting Update & Security.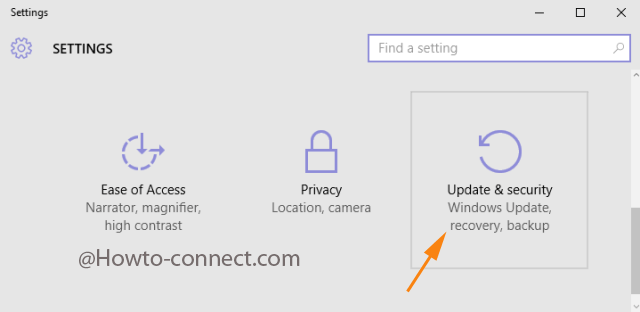 On the accessed Update & Security Navigate via Activation choice showing on the left fringe.
You are targeting the swap of Product Key, hence, in due course, in the right segment of the Activation tab, strike the icon Change Product Key.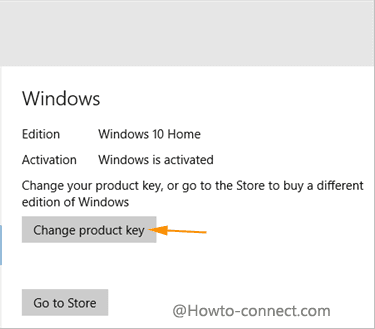 User account control demands your permission prior to the emission of a new pop up. Pick up Yes.
The emerged pop up requires the Product key. Write the underneath placed the cluster of digits in the given space and strike Start your upgrade button.
VK7JG-NPHTM-C97JM-9MPGT-3V66T
As stated in the post of the forum, the specific product key will prepare half baked  Windows 10 Pro because it does not lead to the activation of the Copy on the device but, only commits to the upgradations. Running Fully featured Pro version will depend upon your choice and require the activation.
If you decide to buy a key in for the purpose of comprising Windows 10 Pro, navigate to the Activation segment in the Settings field, and hit the Go to Store button.
During a discussion on the Forum of Microsoft, the professional has revealed the key (seeming unintentional) in the answer to a question asked by a user. But the conversation has bountied us Product key standing for Windows 10 Pro absolutely free of a penny.