How to Activate WiFi, Bluetooth, Screen Mirroring, Face and Pattern Unlocking in Samsung Galaxy S4 Mini GT-19292 
If  you have Samsung Galaxy S4 Mini of series GT-19292 is an outstanding android phone. People have shown great choice for this smartphone. Galaxy S4 Mini has plurality of specialty as WiFi for file sharing, Bluetooth for pairing devices, Screen Mirroring for sharing content, Protection measures, Face lock etc. But, for real use of these functions you have first activate and know how these works. So in this post we are explaining tips for activation how to use these features.
How to Activate WiFi in Galaxy S4 Mini
WiFi is an interesting feature of a smartphone to provide Internet facility without connecting cables in easy mode. It means, it creates wireless networking to your cell phone or PC. Its range is not too short but it provides as possible wide ranges. WiFi is used to share media files or any type of information with the other devices To activate WiFi in Galaxy S4 Mini, follow the simple steps below:
1. You should make sure that whether WiFi is on in your device. If it is off then tap on WiFi icons at the home screen.
2.To connect your WiFi network, tap on Setting and then press the WiFi in the settings option, drag it to the right or left.
3. Choose a network from the network list and write a Password if it is required and hit on Connect.
4. To add WiFi, hit on Add WiFi network which is at the lowest part of network list.
5. Enter the network name in the Network SSID and select the security type and then press Save.
6. If you have lost WiFi networks previously used in your cell phone, and you want to get again then select a network name from the list and tap on Forget. Now you can transfer your files to another device.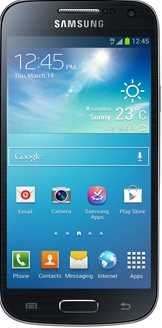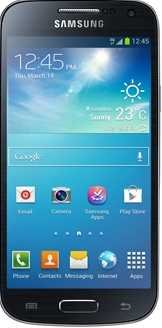 How to Activate Bluetooth in Galaxy S4 Mini
Bluetooth is just like WiFi but it does not provide any Internet facility to your device and it also works for short distances about 10 to 20 meter comparing to WiFi. Although it provides wireless connection between two devices to exchange data or media files. To activate and use Bluetooth in Galaxy S4 Mini, you have to go with the following instructions.
Hit on Settings at the home screen in application menu and choose the Bluetooth to turn on or off.
Now pair your devices to another device, by selecting Search.
Select a device from the list of paired devices and enter the auto generated passkey if it is necessary on both devices to confirm.
After following the tips you will be ready to use this feature to share or transfer your videos, music files, data and other notifications with other devices.
How to Activate Screen Mirroring in Galaxy S4 Mini
Screen Mirroring is another amazing feature of Galaxy S4 Mini which is used to connect your device to a large screen with an Allshare Cast dongle or HomeSync to share your contents. Follow the below tips to activate this feature.
First of all, tap the Settings at the Home application screen to select the Connections. Now select the option of Screen Mirroring from that and then drag its switch to the right or left depending on you. Control the display with the keys on your device after selecting a device and opening a file to play. Tap and hold the device name to enter the PIN to connect a device using a PIN.
How to Activate Locking and Unlocking in Galaxy S4 Mini
Lock and Unlock is very useful function for safety to your device. It secures your device from the other users which may know your several information. To activate and use Lock and Unlock, follow the tips below.
First of all, Press the Power button to turn off the screen and keep the device into lock mode. Then your device automatically gets locked if ti is left for a short time.
To Unlock the device, again press the Power button or Home button and swipe your finger in any direction on the screen until the unlock is finished.
How to Setup Protection in Galaxy S4 Mini
Glaxy S4 Mini has several protection tools. You can secure this device in many ways.
How to Set Face Unlock
1. Firstly tap on Settings at the home screen to select My device.
2. In that menu choose Lock Screen and then Screen Lock.
3. Tap on Face unlock in that option. Now fit your face in the frame to capture. After that your device will be locked.
How to Setup a Face and Voice Unlock:
1. Similarly, follow the first two same instructions which are just mentioned above.
2. Now choose Face and Voice Unlock. After that adjust your face in the frame to capture and then set a voice command unless it could not be done.
How to Set Pattern Unlock
1. Again follow the same two tips mentioned above.
2. Choose the Pattern option from screen lock.Now set a pattern according to your choice by connecting four or more dots and again draw to confirm that.
If you have forgotten your setting pattern then set a backup unlock PIN to unlock the screen.