If you have Galaxy Star Pro GT-S7262 you might have faced problems like your device is not turning on,  touch screen is responding slowly, device freezes or is  showing fatal error, camera is showing error, device is not being pairing using Bluetooth, Tethering, and portable Hotspot is not working properly then you start to operate your device to find the actual problem and do more harm than ever. Finally, the solution is found in the service center the travel desperates the owner of the device. If warranty period is over these problems devour a vital part of money as well as precious time of yours. Here we are discussing on Galaxy Star Pro GT-S7262 Potential Problems and Solutions which will lead to get the real solution.
You may like to read:
Top 10 Reasons you Select Samsung Galaxy Note 3
Samsung Galaxy S4 Best Tips and Tricks You must use
Galaxy Star Pro GT-S7262 Potential Problems and Solutions
Galaxy Star Pro Minute but important Points
Passwords: If your password lock features is enabled then you must enter your first type password as you set for your device.
PIN: It is necessary what your PIN is, and you must enter the first PIN bestowed with the SIM or USIM Card.
PUK: If you type wrong PIN then SIM or USIM is blocked the device requires PUK, and in this situation you have to Call your Customer Care.
PIN 2: This is same as PIN as above, In this you have to enter PIN 2 as requires in your device.
Galaxy Star Pro Doesn't Turn On
This Problem occurs when your mobile battery is in depth means completely discharge, so you have to charge this device battery.
 Insert your Device battery properly.
Insert Your Battery before wipe gold-colored contacts.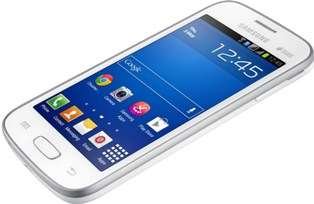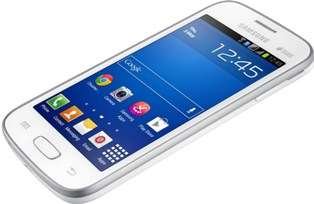 Galaxy Star Pro Touchscreen Responds Slowly
If you stick a protective layer or other optional accessories on the touch screen when your touchscreen doesn't work correctly..
Another way if you wear mitt or your fingers are not clean then your touch screen doesn't work correctly.
The solution of this trouble is to restart your device to clear any type of software bug, and you have to make sure that your device software is upgraded to the latest version.
Galaxy Star Pro Freezes or Shows Fatal Errors
If your device freezes or hangs then you have to close or shut down the device with reinserting the battery and turning on the device. If your problem is not solved by this method you can follow given step:
Firstly You have to backup copies of all the significant data stored in the device then open your Setting>Backup and reset>Factory data reset>Reset Device>Erase everything
If your Device's Hanging problem is not solved by the above step then you must contact Samsung Service Provider.
Galaxy Star Pro Error Message Appears when launching the Camera
You have to charge the battery or replace it when battery  is not getting charged enough because it is old, or Free some memory by transferring and deleting files from your device. After doing this work if your camera application is not responding properly then you must contact with Samsung service Provider.
Galaxy Star Pro Bluetooth Device Doesn't Show Another Bluetooth Device
Connection is not established when you connect the Galaxy Star Pro to a computer
Ensure that USB cable is suitable for your device.
You have to install the proper driver and update it if available.
Ensure that if you are running windows XP on your PC it is Windows XP service Pack 3.
You must have installed  Samsung Kies or Windows Media Player 10.
Galaxy Star Pro Data Stored on the device has been lost
You have to backup copies of all vital data stored on your device, it helps you to restore your data otherwise Samsung is not accountable for the loss of data.
Advantage of Wifi of Galaxy Star Pro
Firstly activate the Wifi features to connect with WiFi network and access the Internet or other network device.
Advanced:You can customize Wi-Fi settings.
WPS push button: By this option you can connect to secured WiFi network with WPS button.
WPS PIN  Entry: When you connect to secured Wi-Fi network then you have to enter the WPS PIN.
Features of Tethering and portable Hotspot:
Portable WiFi hotspot:  It helps you to share the device's mobile network connection with computers or other devices through the WiFi  networks.
USB tethering: you can also share the device's mobile network connection with a PC Via USB. This is also known as wireless modem when you connect with USB Tethering.