Before purchasing a Windows 10 PC, to check how much hard disk it has is an ongoing customary. And why not? After all hard drive ensures the amount of content you store in your PC. Bigger the data you need to contain, bigger the hard disk you require. However, the momentum of data transfer varies in accordance with the rotation speed of Hard drive so it is a myth that PC having bigger hard drive runs fast. But it ascertains how much data you want to store on your PC.
Anyway, we see here how to Check How much Hard Disk You have on Windows 10 PC to ascertain the storage for the purpose of stacking maximal proportions of content.
How to Check How much Hard Disk you have on Windows 10 PC
Click the combination of Win key and X. Press Disk management choice on Power user menu.
On Disk management window see the lower segment. In the first block, Disk 0 indicates the capacity of your hard disk drive.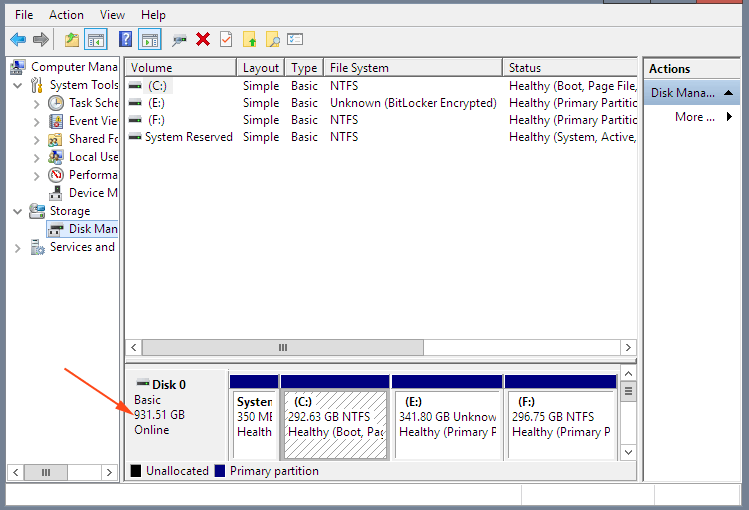 It is an important fact that Disk management is the only location that shows the total volume of your hard disk. So you must have to open it if you are going to check How much Hard Disk you have on Windows 10 PC. But you can open Disk management via different ways. Few of these are:
1.  Other ways to open Disk management to check your Hard disk volume on Windows 10
1st way
In order to launch Disk management begin with jointly hitting on both of Win and R keys which lead to the appearance of Run dialog box on the bottom left corner of the screen.
Copy diskmgmt.msc from here, paste in the given space and press Enter.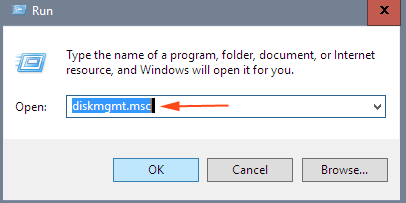 2nd way
The command is the same as given in an earlier process but this time, you will have to run it via command prompt. So the first job for you is to open command prompt. For this purpose, again jointly press Win and X along and move off with Command Prompt (Admin).
Copy diskmgmt.msc and paste into the command prompt and in the end, strike Enter.
After the Disk management spreads out in a graphical view, check the size of Hard Disk existing on Windows 10 PC quite simply.
Gone are the days when you use to right-click on the C Drive and check the disk volume. But this new method is not so difficult. Nevertheless, if you grab knowledge regarding any different approach to Check How much Hard Disk you have on Windows 10 PC share with us.