Method to Exclude Drivers from Updates in Windows 10 through Steps. – Many users are not happy with the new driver versions that Windows Update delivers to the operating system. The reason is – the new version of drivers becomes incompatible with the hardware and results in crashing or not working.
Till now, users took the help of a Troubleshooter Tool to stop Windows Update for specific drivers. But, in the Creator Update, the Advanced options add a special option – Include drivers when I update Windows. This particular option allows users to exclude or include the updates of drivers from Windows Update.
The Creator Update is believed to reach the users by April 2017 and the availability to utilize this new option is from Windows 10 build 15002. So, there is a way out by which you can prohibit driver updates from Windows Update. Let us walk through the process now.
Exclude Drivers from Updates in Windows 10
Step 1 – First of all, press the combination of Win + I keys to show up Settings app.
Step 2 – The Settings home page will appear on the screen. Select Update & security, the last category.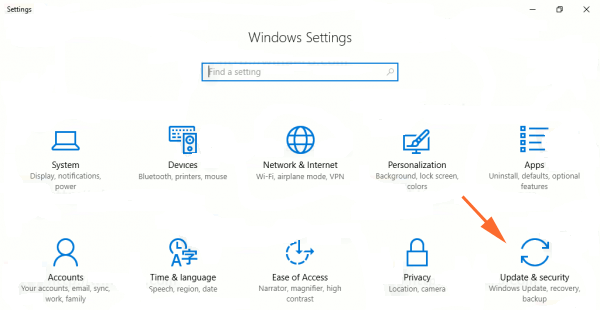 Step 3 – By default, Windows Update will show up on the next page. Move to its right side and click Advanced options.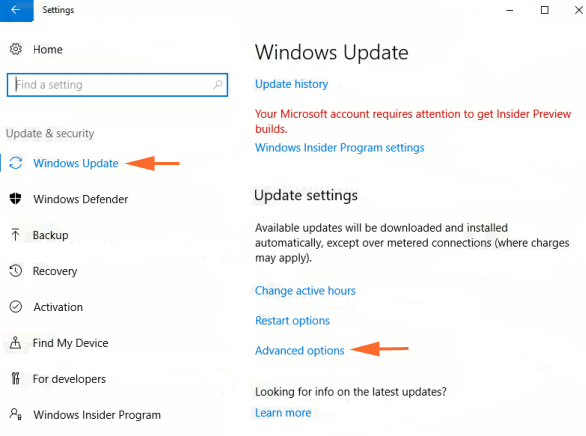 Step 4 – This will open Advanced options page. Underneath the section Choose how updates are installed, few options are present. One of the options is Include drivers when I update Windows.
Step 5 – Finally, deselect the new option in order to Exclude Drivers from Updates in Windows 10.
Oppositely if you leave the option selected then specific windows update will add up the update files to divers.
Most of the times automatic update of drivers is comfortable as it lesser down the burden of manually updating the drivers. But again in some cases, a problem arises up as Windows mixes up things and results in the installation of incorrect drivers.
The functionality of this new special option is that it has the power to include or exclude drivers from Updates in Windows 10, depending on what you choose. When you checkmark this particular option, Windows Update will incorporate drivers update and thus will install the same on OS. Whereas, if you deselect the option, Windows Update will stop driver updates.
Conclusion
If you are familiar with Windows 10, then you must be knowing that there was an option in the OS Never install driver software from Windows update which was deeply hidden inside the Control Panel. Unfortunately, in the current version, there is no sign of this option and so, it became quite difficult for the users to put a stop on drivers update. Wait for Windows 10 build 15002 to avail this option. Write to us if you know more about this special new option of Windows 10.