Everyone is familiar with the fact that Internet Explorer ever exists as a default browser in each of the machines which comprise Windows Operating. Apart from Internet Explorer users have many choices in their hands to use the latest Internet Browser.
Google Chrome is one of them, which offers more speed than other browsers. Users have shown immense interest in Google Chrome to make it a default browser. Now, I am going to discuss a few steps for how to make Google Chrome as Default Browser in Windows 10, 8.
Google Chrome as Default Browser in Windows 10, 8
First, download Google Chrome to your system and after then follow as I suggest.
Keypunch this link in order to Navigate to the official Download location of the Chrome browser.
Make Google Chrome as Default Browser in Windows 10
The latest OS, Windows 10 provides you with two procedures to accomplish this task.
1. Through Chrome Settings
Step 1 – If you are using Chrome for the first time, you are likely to come across a message – "Set Google Chrome as a default browser". If so then, click Yes.
Step 2 – When you don't see that note, click on the three dots at the top right end and click on Settings (see screenshot).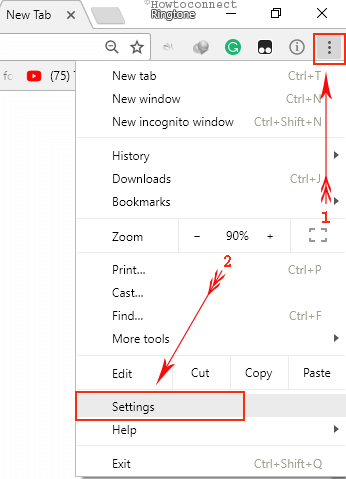 Step 3 – Locate the section Default browser in the Settings window. Once you find it, click the button MAKE DEFAULT as shown in the given picture.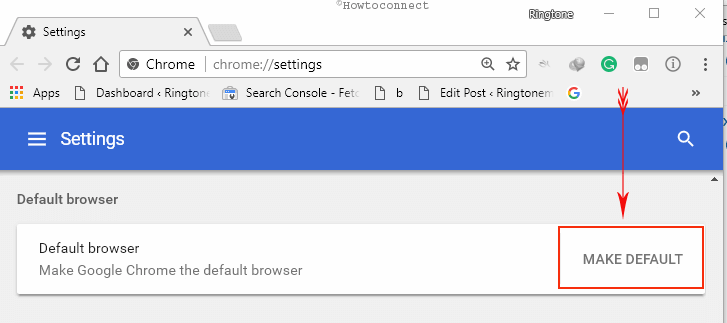 Step 4 – Finally, you can notice Google Chrome as the default browser.
2. Using Settings App
Step 1 – Press Windows logo plus I hotkeys and make Settings program show up on the PC screen. Instead, you can head to Start Menu and click Settings.
Step 2 – Upon the appearance of Settings home page, click Apps category.
Step 3 – Go to Default apps section in the left sidebar. Next, shift to the adjacent right portion and Web browser. You can see installed browsers list, select Google Chrome (see snapshot).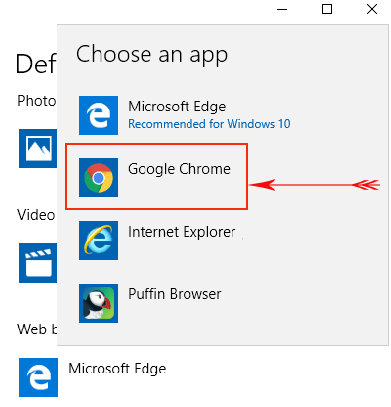 Step 4 – When you see a pop-up, click Switch anyway button.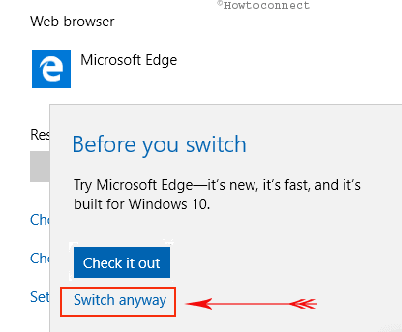 In Windows 8
1. Via Control Panel
Step 1 – Open Control Panel using any of your methods and navigate to the below path –
Control panel => Default Programs => Set Default Programs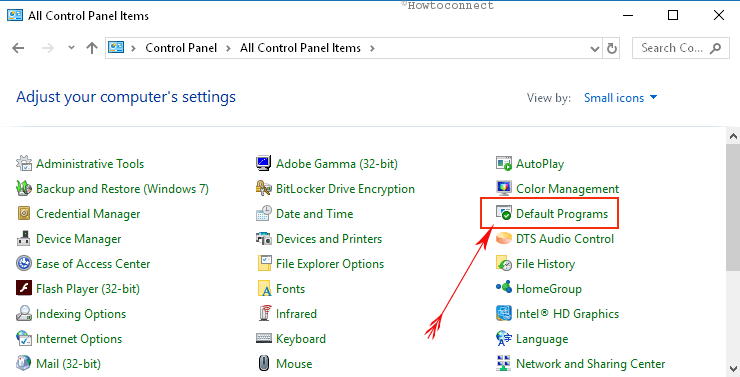 Step 2 – On the left column, find out Chrome and select it. Move to its right pane and click the option namely "Set this program as default". Lastly, click the OK button at the bottom to implement the modification.
If you don't like IE then you can Remove Internet Explorer 10 from Windows 10, 8.
After then you open any web page it will run in Google Chrome automatically.