In this post, you can learn how to change or reset number format on Windows 10. Similar to the certain cases where you may want to alter the decimal digits configuration or switch to a different measurement system, Control Panel allow you to make the customizations accordingly. The variations may distort the format that needs to restore all the preferences to default.
The Windows 10 system provides you with an option that enables you to Reset Number Format. By doing so, all the concerned settings will revert back.
Reset Number Format in Windows 10
Step-1: Open Control Panel by typing cp in the taskbar search box and hit Enter. Keep the applets into Small icons view and click Region as shown in the given picture.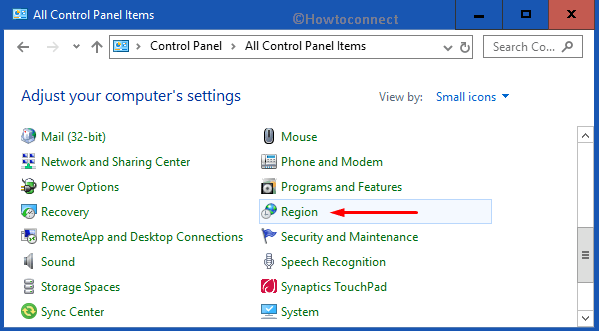 Step-2: As a new Region dialog pops up, click Additional settings button at the bottom.
Step-3: This immediately opens up another window called Customize Formats. It displays four tabs involving Numbers, Currency, Time and Date. In the "Numbers" tab, you can see various options that allow you to customize the number format; Digit grouping, Digit grouping symbol, decimal symbol, negative number format, List Separator, etc.
Below the list, there is a Reset button that enables you to Reset Number Format in Windows 10. As a result, you restore the system defaults for number, currency etc. So, click the Reset button.
Step-4: Finally, when prompted, choose Yes to remove the customizations.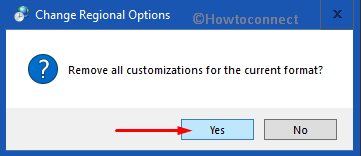 Here, you may also like to see How to Reset Date and Time Formats on Windows 10.
Hopefully, by following the above-mentioned steps, you can successfully and easily Reset Number Format in Windows 10 to its default form.
Many a time, a comma is used instead of a dot and this happens because of certain software. In some cases, the digit grouping, the standard digits, or the measurement system displays a different thing. So, if you also face some sort of issue, it is always best to Reset Number Format in Windows 10.