As you know secure log in depends on correct insertion of the password in the existing accounts. Users have to keep many accounts as per their multiple usages. To open an account the only requirement is to input their respective password. Surely it is a crucial task to remember all these passwords for a secure login. But newly introduced Windows 8 has added two new features for security protection as Picture password and PIN log on to address this issue.
Pin log on features works on a 4 digit numeric key just similar to that of bank ATM pin or mobile device pin. Although Text password may be forgotten, a Pin as a log on key is difficult to forget. Actually, a PIN is made of only 4 digit numeric key (0-9) and one can remember it for a long period. You may Set PIN Logon on in Windows 8 Microsoft account or another user account by following the guide below. Related: Windows 10 – How To Create 4 Digit PIN Login.
Set PIN Logon in Windows 8
If you have decided to Set PIN Login in Windows 8 reach out to the password field and then follow this guide
Press Shortcut ( Windows key +I) to launch the Settings window.
Next, choose Change PC settings option from below. 
Now you can see a Control Panel dialog box. Here click on the Users option from the left pane and hit on this link – Create a PIN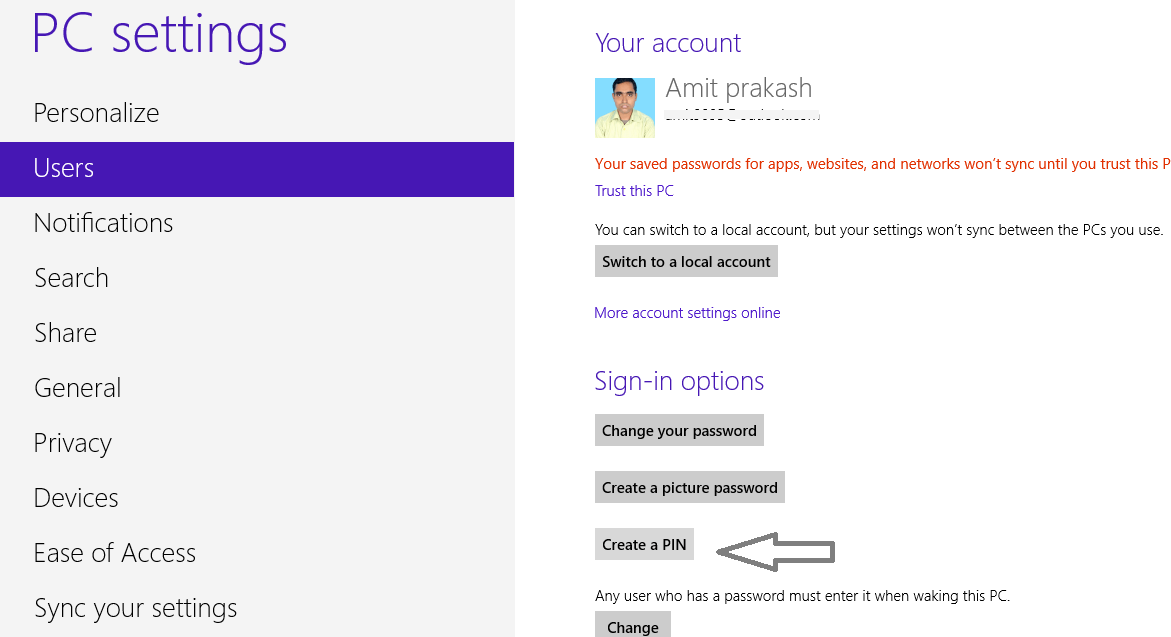 Then a new dialog box reading Set up Your PIN appears. Insert current account password and click on the OK button.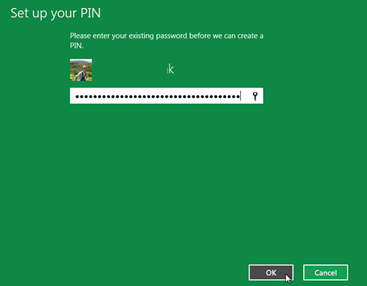 Now type any 4-digit numeric code pin (for example – 4569, 9999, 8756) in this dialog box and press the Finish button.

Of course, you have Set PIN Login in Windows 8 for Key security.
To check it restart or log off your system. After loading Windows 8, it asks to type the correct 4 digit pin on the prompted screen and log on Windows 8 to access.