Windows 10 April 2018 Update delivers the utmost comprehensive built-in security with new exciting features. Microsoft rolls out the Latest version 1803 recently for everyone. But, if you are a newbie, you would definitely prefer to Verify if You Are Updated on Windows 10.
The operating system offers you various ways to know what version you are using. However, the team offers you an online service that immediately tells you if your PC is updated or not.
How to Verify if You Are Updated on Windows 10
Step-1: Open Microsoft Edge and navigate to the following link of official Microsoft page.
Step-2: Once you access the site, click the button VERIFY YOU'RE UPDATED.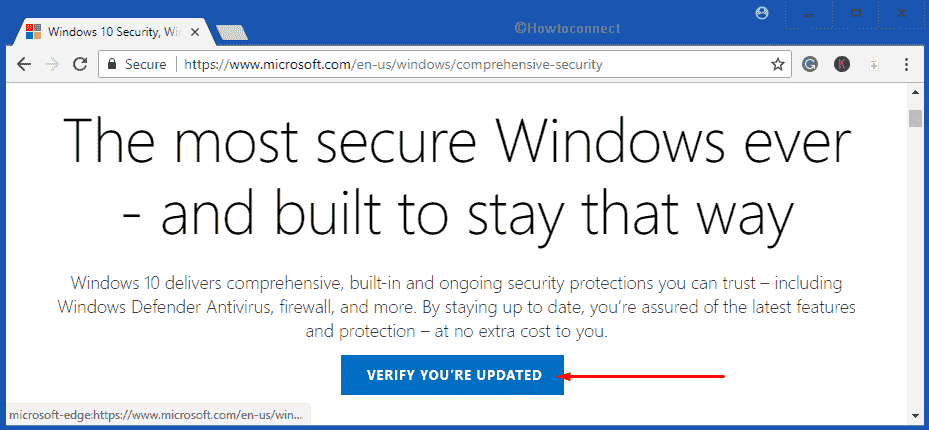 Note – If you launch any other web browser, the page will direct to Edge browser to proceed.
Step-3: The page will start analyzing the version of your current operating system. If it finds it up to date, it will inform you the same.
Step-4: In case, you are not running the latest version, the page will notify you to perform an update.
If you want to grab the current version 1803, you can either –
Clean Install Windows 10 1803 Latest April 2018 Update or Update from USB or Download Latest ISO File
These above-mentioned steps will eventually help you to Verify if You Are Updated on Windows 10 or not. However, the operating system offers two simple ways to know the current version you are using. See them ahead –
Use Winver Command
Press and hold down Win+R hotkeys to open Run dialog box on the PC screen. Alternatively, you can also access the same from WinX menu.
Type winver in the text box and hit the OK button.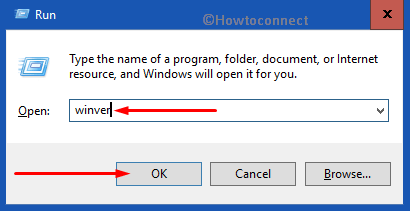 This will immediately launch About Windows pop-up. Here, see the version of your operating system (see snapshot).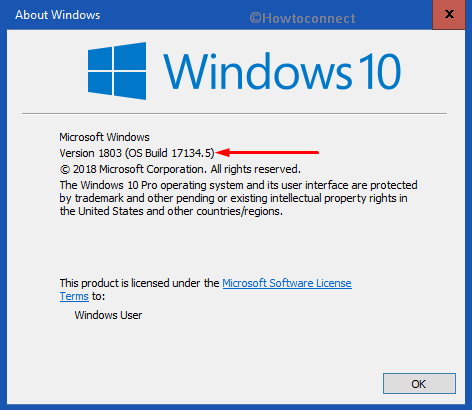 Through Windows Settings
Another interesting way to check the version of the OS is through Windows Settings app.
Use the hotkeys Win+I and go to the System category.
Click About tab on the left sidebar of the following page.
Switch to the right pane and under Windows specifications section you will find the current version of the OS.
That's all!!!