On Window 10 April 2018 update, users are encountering Alt+Tab problem after they got installed it either using Windows update or ISO file. They downloaded the Microsoft's latest version 1803 on the computers with great zeal so the occurrence is pretty unfortunate for them. A large number of bugs and are still present in the Window 10 April update despite the tech giant have put a great effort to push a clean patch. You will see a tricky solution to fix Slow Alt+Tab Problem in Windows 10 April 2018 Update.
Slow Alt+Tab Problem in Windows 10 April 2018 is the result of these bugs related to Focus assist. You all know Quiet hours in Windows 10 in the previous versions to provide the distraction free notifications. Focus assist replaced this setting with the effect of Redstone 1803. There are quite a new options in the Focus assist that has taken a place in this System setting interface but they are buggy. So main culprit behind Slow Alt+Tab Problem is the new change Microsoft offers.
Slow Alt+Tab Problem in Windows 10 April 2018 Update Solution
Here is the fix for Slow Alt+Tab Problem in Windows 10 April 2018 Update –
Make a click on the Start button from the lowest left corner of the system screen. Press the Settings cog/icon on the Start menu.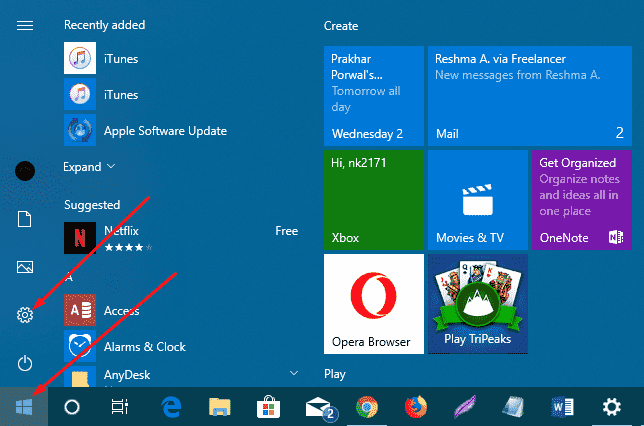 Once the Windows Settings application appears on the screen, choose System.
From the left pane of the current window, perform a click on Focus assist.
Go to the right pane and click on the radio button for Off. The statement for this Setting is Get all notifications from your apps and contacts.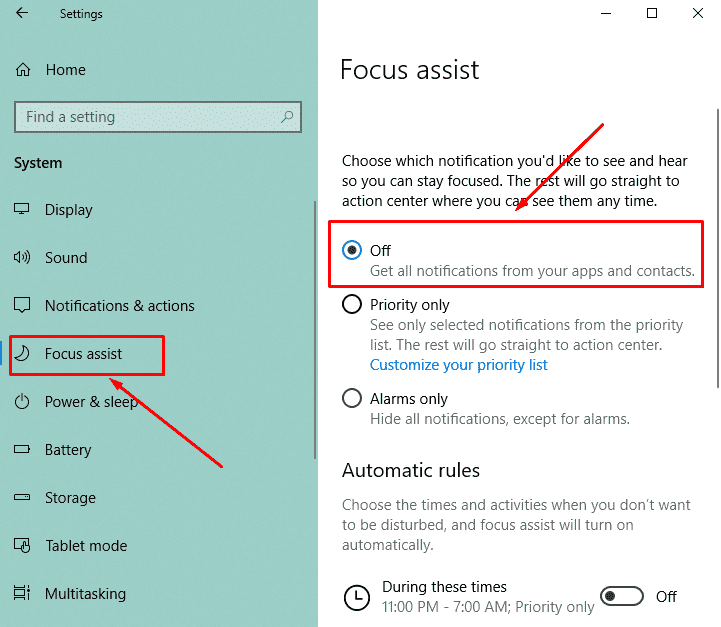 On 1803, the most recent Windows 10 version, turning the Focus assist in off status the Alt+Tab speed gets better.
Microsoft claims that the April update is ideal for the gaming experience. They enhanced the graphics settings to manually set an app preference. Using this, you could browse and select a game and to save the battery while playing. In addition, Advanced display settings let you change the Graphics card properties for optimization.
But Focus assist creates came in the middle and created the fuss while playing a game. We hope Microsoft will come with a cumulative update to fix Slow Alt+Tab Problem in Windows 10 April 2018. Else, they can provide a solution in the forum for the same. However, this is a sure shot trick to fix the issue regarding Al+tab in windows 10, but you deprive of enjoying the Focus assist features. So it will be good when you find an official solution from the Microsoft expert team to let's avail both the things simultaneously
Repair any Windows problems such as Blue/Black Screen, DLL, Exe, application, Regisrty error and quickly recover system from issues using
Reimage
.