Know Your PAN– Permanent Account Number (PAN) Card is something, which we all need. It is highly rated source of Identity of particular Indian. Neither of financial deals in India's Territory could be confirmed without mentioning PAN details of both party or firms. Govt. of India has made it mandatory for all taxpayers to have own PAN Number for paying Govt. sponsored taxes.
Multifaceted utility of PAN made itself more demanding. Not ending queue to obtain PAN card, and waiting to issue PAN Card is common for a long spell.
PAN Card has materialistic existence. It displays brief identity as Name of the bearer, Father's Name, Signature with Photograph of applicant. 10 digit alpha-numeric number in embossed style is printed on each card. Here, a few questions to be raised as how can anyone be able to obtain their PAN easily, and what to do for verifying PAN, if applying earlier? To get PAN Card easily one should log on to website of Income Tax, and then after select Tab which has PAN button after then click on to Online apply link. Really it is quite easy way to register himself or herself of PAN Number. But second question remains same as what to do after applying or how to verify your PAN Number?
Cases like verifying PAN Numbers could be the address either visiting the website of Income Tax of India or accessing the web page of PAN Tracker of UTI. Work of PAN Number Verification might be done easily at site of Income Tax after filling core details as Name, Father's Name, Date of Birth by applicants.
Rather than following these steps user may also track their PAN through website of UTI. To ease the way of PAN Card tracking at UTI, I am placing web address of exact position of UTI PAN Tracker. Just log on to below address and do work of PAN Verification: –
To know full detail of PAN Card / Status for verification / Track PAN Card you may follow addresses below:
Verify your Pan Status
To submit PAN Card Complain to Income Tax Dept:
To Apply for new PAN Card
To know full detail of your PAN Card click the link below:
Point-wise details may narrate full steps to PAN Verification through Income Tax Websites: –
Open homepage of Income Tax Department of India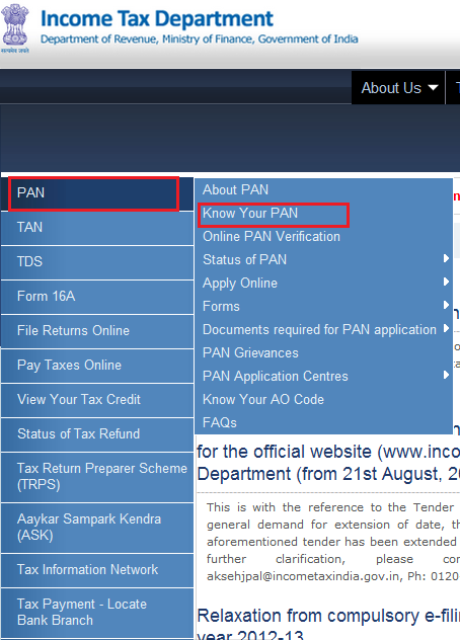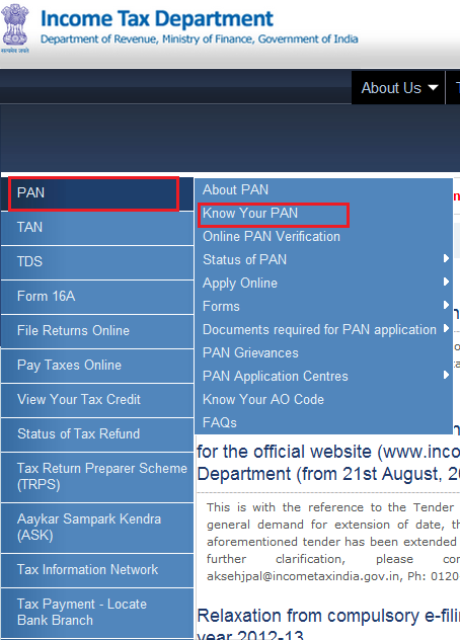 Now select PAN Button and then after select Know you PAN
Click at Know PAN button, and fill core information like First Name, Middle Name, Surname, Date of Birth, and Security Code.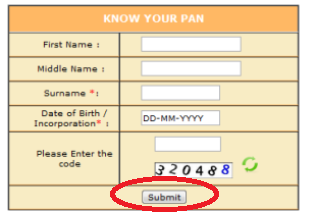 Finally, click submit button for work of PAN Verification.
Now,  a form will be displayed. Fill up this form and click on submit.
Hoping, I could address all relevant issue to verify of PAN Number. You all are free to suggest me if I could not address co-related issue of PAN Verification.