How To View PDF file in Windows 8 – Generally, we view PDF (Portable Document Format) files through either Adobe Reader or third party software (Foxit Reader, PDF Viewer and more). For example – When we download application format of recruitment notification, Tutorial books, magazines or whatever from Internet, it comes in PDF format. So we have to run it via PDF reader or viewer in a computer.
In Windows 8, if we have no PDF viewer supported software, but don't worry. Why Windows 8 has included inbuilt PDF viewer which is known Windows Reader. At the first time, Microsoft has presented built-in PDF viewer to view PDF files directly in Windows 8. What a great feature has been offered by Microsoft in window 8!
How To View PDF file in Windows 8
At first, go to the desktop screen in Windows 8.
Press Windows Key + C Shortcut to open Charms bar at the left side.
Click on Search button at top corner on charms bar.

 In Apps search window, Type Windows Reader in Search box.
 Now Window Reader link is showing in the right panel.
If we click on this link, Windows Reader runs before our screen in a new appearance.
How to add windows Reader in Metro app. 
click on Windows Reader link in Metro apps search box.
At the bottom panel, click on this button – Pin to start.
Now Windows Reader will be added in Metro apps list.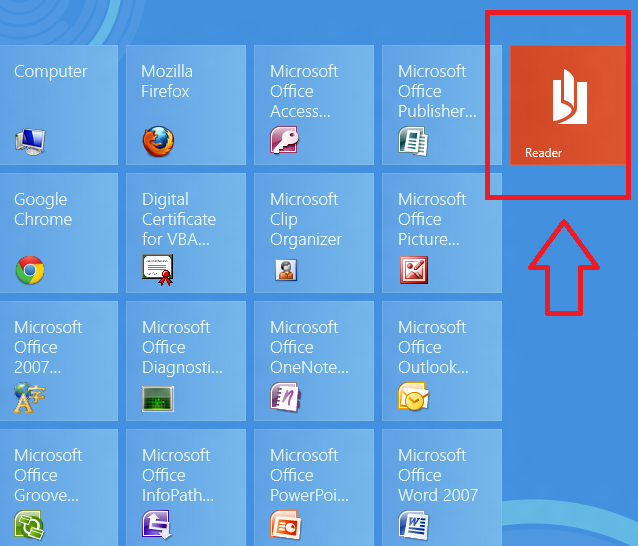 When Windows Reader window come in front of us, it seems modern style (red screen in full mode).
We do not find Toolbar panel at top side as previous PDF viewer software. To enable inbuilt Toolbar in Windows Reader during reading PDF files press right click here. Now Toolbar appears quickly. From Toolbar, we can control window Reader several operations easily such as – view page in single wise, double page view, save the file at the new location and more.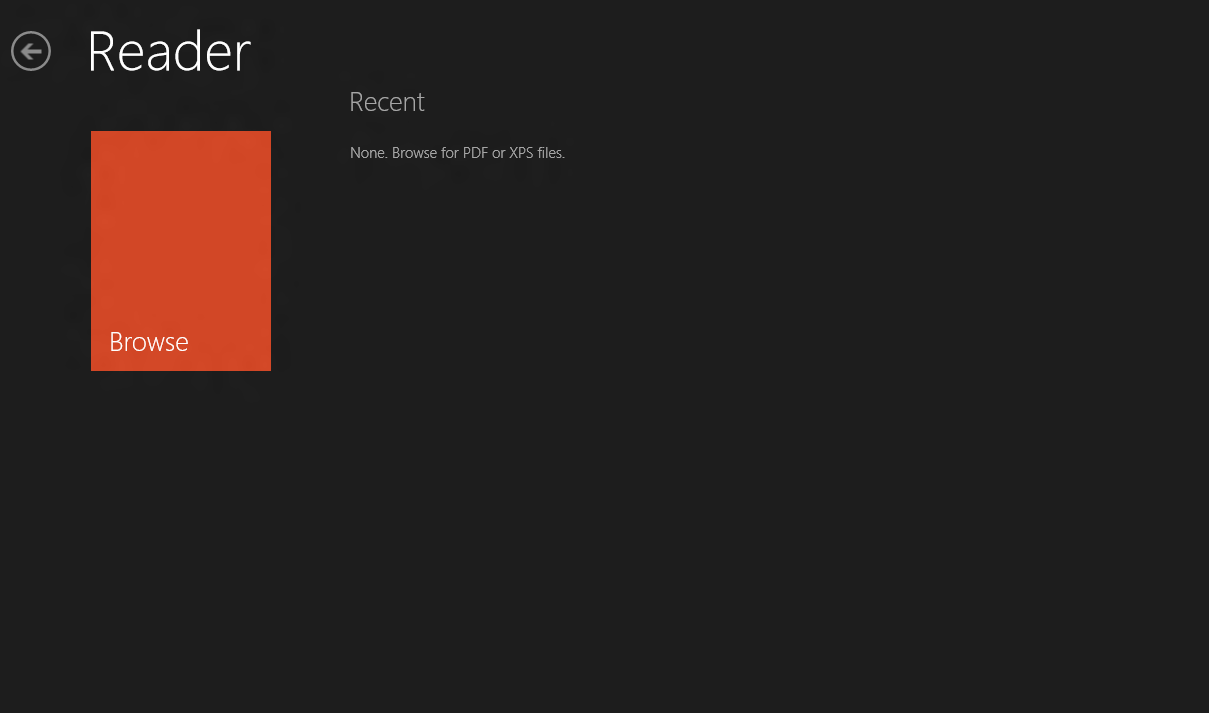 When we click on any PDF files in Windows 8, Windows Reader will run automatically and show as page view like below images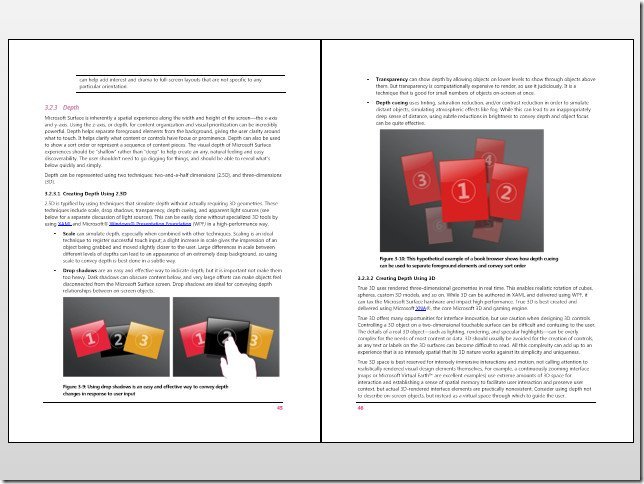 For closing Windows Reader, Press ALT + F4 shortcut on the keyboard.