The appreciated fresh edition (Windows 8) of Microsoft has been come out on 26 Oct 2012. Many IT professionals believe that Windows 8 is capable to provide newest windows experience for both desktop and laptop users rightly.
In features, one is Windows 8 App store. Number of apps have been provided here. Even it daily updated with new apps for preference of users.  These apps come from productivity like entertainment, games, education, news and many more.
I have shortlisted a few best, awesome and freeware apps on Windows store which is helpful for Windows 8 edition. If you like to use it, just install it from Windows 8 App Store.
1. Maps App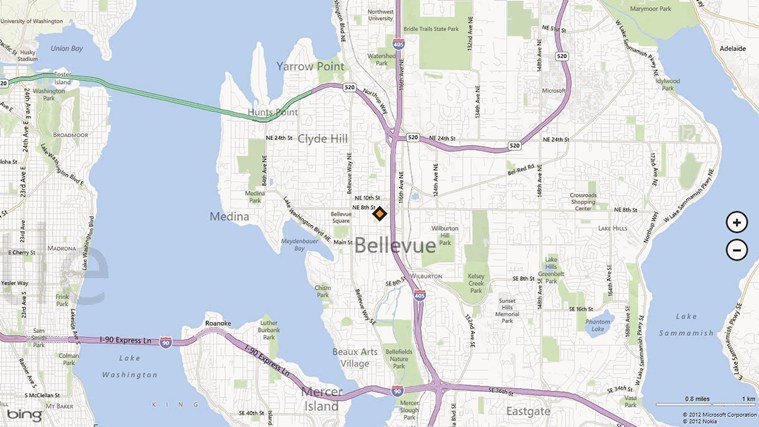 While you travel long journey, Maps app assists you to find out the places or destination for which you are needed. These may be restaurants, movies places, shopping malls, grocery stores, live traffic situations with directions and many more essential things.
2.   eBay App

EBay is popular for online shopping. Now windows 8 eBay app is attractive, freeware version and user-friendly. With eBay app, windows 8 start screen makes eBay understand easily.
3.  Dictionary App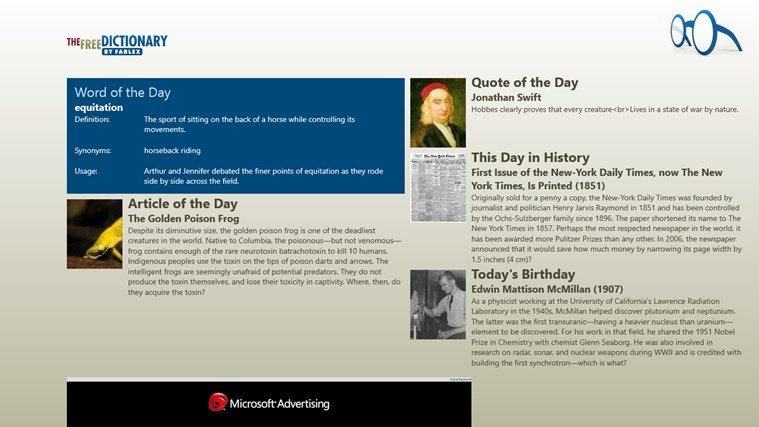 Windows 8 store offers several dictionary apps. Therefore, you will not require to visit dictionary website in Internet browser. Dictionary app of windows 8 store provides each type of word solution with easy features.
View Details of Dictionary App
4. Cook Book App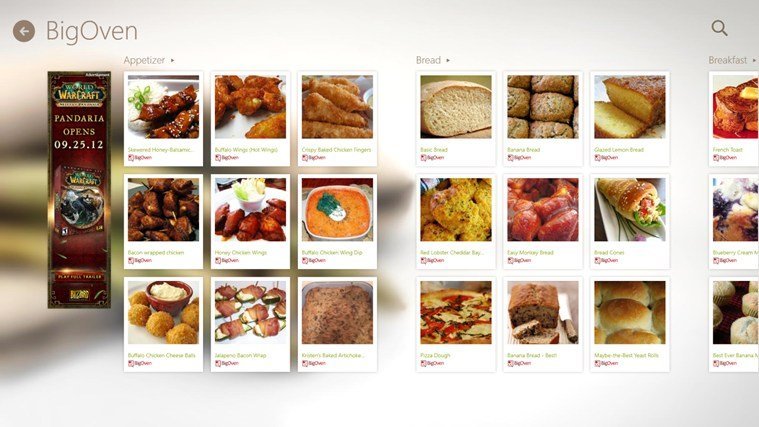 Cook Book is believed as one of the best app for part-time chefs. It presents over 30,000 methods to cook recipes with list of items, user evaluation, and advice.
5. Remote DesktopApp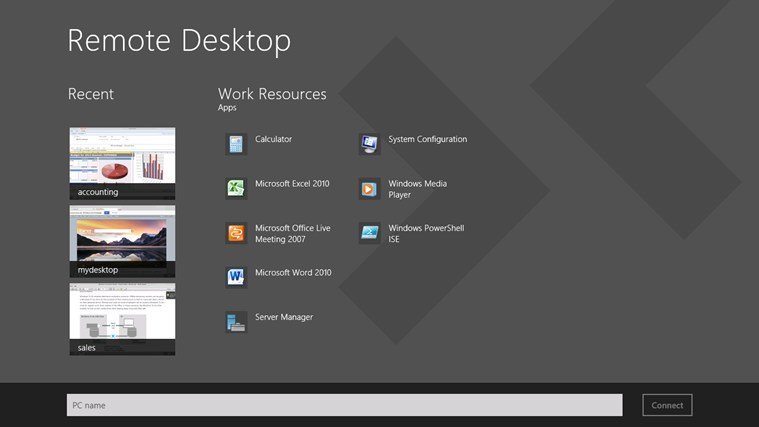 Remote desktop app of Windows 8 helps you to transfer files between both systems in similar work-group networking. Once remote desktop enabled, second system desktop screen can be accessed quickly.
Read More about Remote Desktop App
6. Lyrics App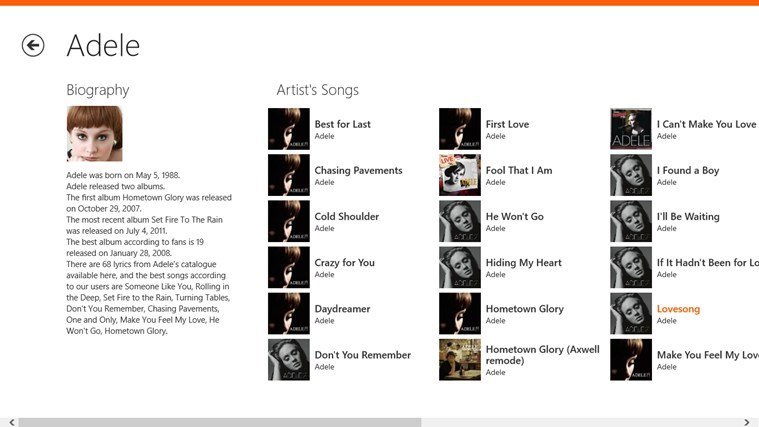 Lyrics app of Windows 8 will allow you to search for lyrics online. It will also make it possible for you to run it with remarkable interface. Lyrics app shows two sections. In left section, you can play song and in right section, you will view the lyrics of that particular song.
7.   Howstuffworks App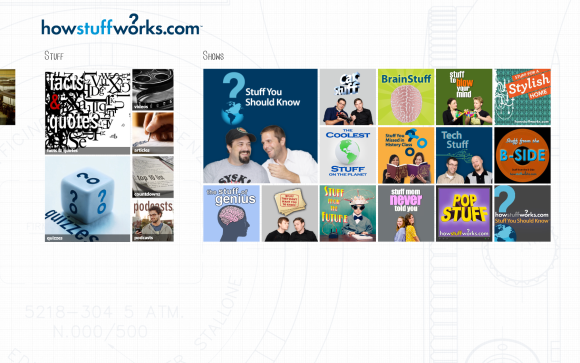 The HowStuffWorks.com is one of the best technology related solutions websites. Really its latest app for Windows 8 provides bundles of outstanding articles, videos from the HowStuffWorks website.
Read Details about Howstuffworks App
8. WordPress App

As you know WordPress is popular blogging platform at this time. Now windows 8 WordPress app has been developed for bloggers. It provides simple interface, stylish display of every blog with simple browsing of posts and shares post link.