Procedure to Instantly Update Flash in Chrome with steps without effort from your side. – Many times your Browser messages multiple kinds of issues while playing Video. Flash related problem is common for Chrome users and they see the plugin is not updated. So you will see here a way to Update Flash on Chrome without an effort from your side when it is available. See an identical issue in this browser – Fix To Run this Application you Need to Install Adobe Flash Player First in Chrome.
Adobe Flash in chrome is the most plugin for playing games, using animations, streaming videos or implementing the internet applications. Flash plugin versions are handy for use in generally all leading web browsers. As Google itself usually updates the Adobe Flash player we generally need not worry about updating it. But at times it so happens that your Adobe Flash is not updated. Then it becomes a concern for you. If so is the case with you then you may find a solution in this article.
You can Instantly Update Flash in Chrome using an easy method. What generally happens is Adobe Flash releases the updated version of itself. But Google at times is late to push the updates in its browser. So the users of Google Chrome, at times, tend to use the outdated version of the Flash. In this case, you will not get the latest version of the Adobe Flash surprisingly after you download the latest Flash from Adobe. The reason behind this is Chrome usually, includes PPAPI version of Flash but Adobe the NPAPI version.
Ways to Instantly Update Flash in Chrome
Now let us understand how to update Flash in Chrome instantly.
Way 1
One such way is to download PPAPI versions of Adobe Flash which is available. This will help you to update Flash in Google Chrome. Though this is a tedious task. Go to the Adobe site and Download the plugin and when the process ends, install the same.
Way 2
There is another possible method also to update the Flash.
Step 1 – For updating the flash first you need to type or copy-paste the following on the address bar of your device.
chrome://components/
Step 2 – After posting it on the address bar press Enter. This will help you to open the internal chrome page.
Step 3 – As the internal chrome page opens locate Adobe Flash Player. Once you find, you will come to see that the current version of the Flash Player written over there.
Step 4 – If you do not know whether the version of your device is latest or not then you will find a button right under that. Click the button stating Check for Updates.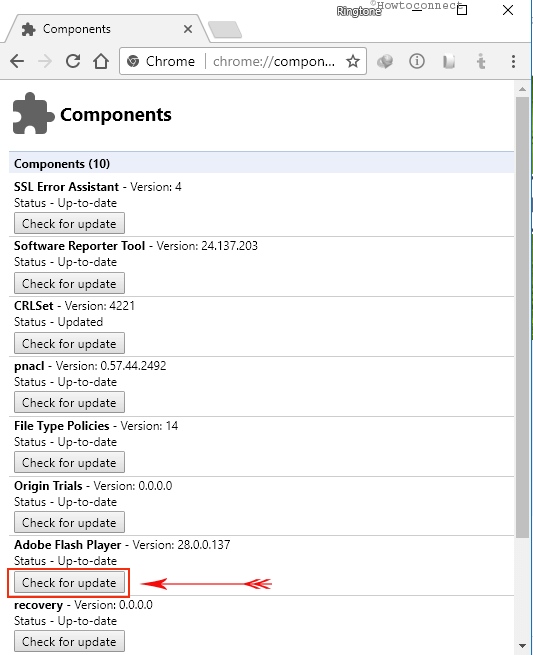 Step 5 – Once you click this button an update checking program will run. Now this will help the browser downloading and installing a new update if available.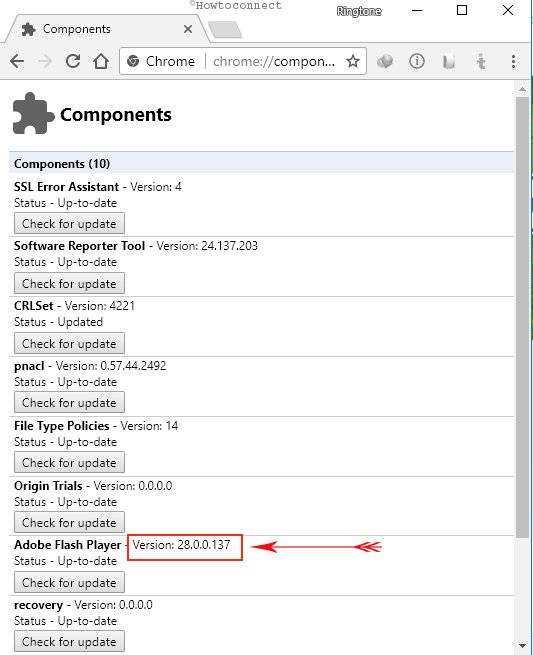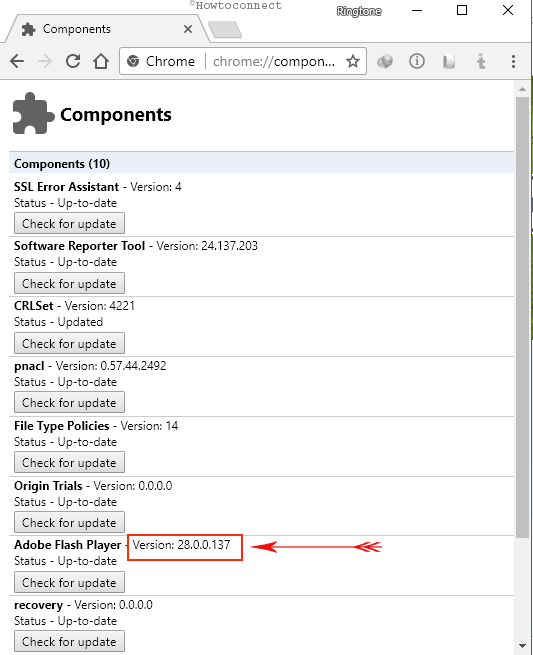 Remember – Adobe Flash will update only if the update has been released by Google and your machine has not obtained. If Google has not made the update accessible then, of course, the update check will fail.
In this case, you need to run the update Adobe Flash Player manually step by step using one of the above methods.
Closing Words
So, this is the procedure to Instantly Update Flash in Chrome instead of the manual way. You could avoid frequently navigation to the 3rd party website and download the same.