Multiple Solutions to Nvcpl.dll Error on Windows 10 with Steps. – Do you often get unexpected Nvcpl.dll errors in Windows 10? If so, then you must be looking for solutions that can settle this issue. Nvcpl.dll is a type of DLL file for NVIDIA display adapter and it always loads during the startup of the OS. This file helps in loading NVIDIA Control Panel and also its associated graphics cards.
You see a sudden appearance of nvcpl.dll error in Windows 10 when you are using or installing a certain application. Moreover, in few cases, this file fails to load properly during Windows 10 startup and hence leads to this errors.
In addition, when nvcpl.dll files went missing or get corrupted, you are likely to confront with this problem in Windows 10. Another important reason for this problem is the attack of Virus on your PC. If you are also seeing nvcpl.dll errors, we provide you some solutions ahead.
Solutions to Nvcpl.dll Error Windows 10
Before we move towards the solutions to solve this error, let us first see the list of similar errors associated with nvcpl.dll.
Common Issues
a) Nvcpl.dll not found
b) Cannot start Gateway System Restoration Kit. A required component is missing: nvcpl.dll. Please install Gateway System Restoration Kit again
c) The file nvcpl.dll is missing
d) Cannot register nvcpl.dll
e) Nvcpl.dll Access Violation
f) Cannot find C:\Windows\System32\\nvcpl.dll
g) This application failed to start because nvcpl.dll was not found. Re-installing the application may fix this problem
Now, the below-mentioned are the few solutions that can Fix Nvcpl.dll error Windows 10.
Solution 1 – Recover Nvcpl.dll files from Recycle Bin
By mistake, you might have removed nvcpl.dll files and so the first attempt is to figure it out by checking the Recycle Bin.
Step 1 – First of all, perform a double-click on the Recycle Bin that shows up on the desktop.
Step 2 – After Recycle Bin appears, go to its search box on the upper right corner. So, type nvcpl.dll in the search box and press Enter. If any nvcpl.dll files appear, then select them.
Step 3 – Now, right-click on the file and go with Restore option. This will immediately recover the file and will thus Fix the flaw.
Solution 2 – Run a Full Malware Scan
As we mentioned earlier that some nvcpl.dll error occurs because of some kind of malware infection on your PC, so it is best to run a full malware scan on your PC and ensure that it clears your PC completely.
Note – You can also get  Best Free online Antivirus to Scan Windows Computer gets Infected from our guide.
In addition, you can also Use AdAware 12 Antivirus in Windows 10 as it provides you various solutions to fix issues.
Solution 3 – Reinstall the Program 
Now, the error appears during installation of any program, then quickly, uninstall and clear out its settings from the PC. Inappropriate installation of applications usually results in mess up. So, reinstalling the program will replace the defective file and finally fix Nvcpl.dll error in Windows 10.
Solution 4 – Install Windows Update
Microsoft is continuously providing updates that comprise service packs and many patches.
Step 1 – First, press Windows logo and I keys on your keyboard and let the Settings appear on the screen. Next, select Update & security icon on the homepage of Settings program.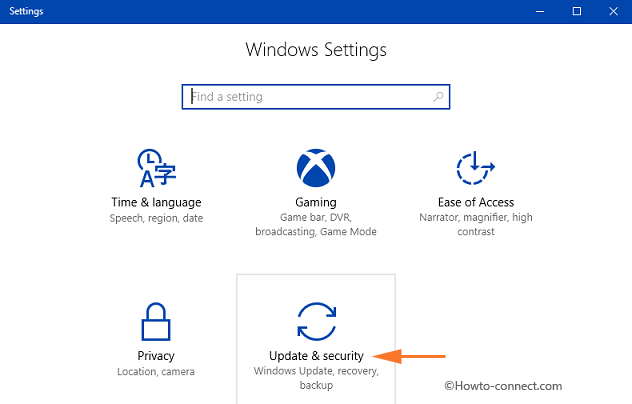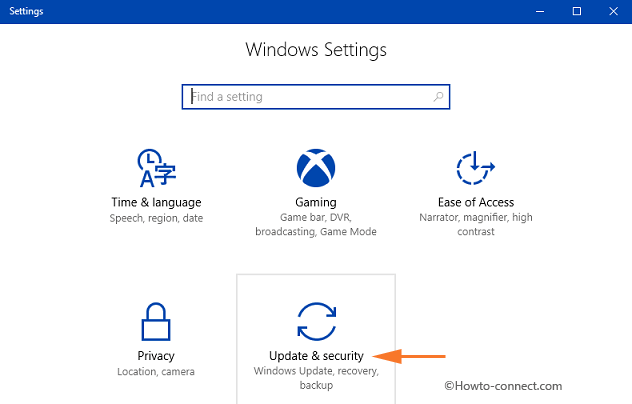 Step 2 – Now, select Check for updates button.
Step 3 – If any updates are there, then download and install them and Fix this unexpected error
Solution 5 – Manually Register Nvcpl.dll
Some software uses nvcpl.dll files and when you attempt to install the software, it automatically registers the file for you. In case, if DLL file fails to get registered properly, you may receive "nvcpl.dll not registered error". Well, all thanks to Microsoft Register Server that allows you manually register the file.
Step 1 – First of all, go to the search field on the taskbar that is next to Windows icon and type cmd. Cortana will quickly bring Command Prompt as the Best match, so, right-click on it and from the few options that appear, click Run as administrator.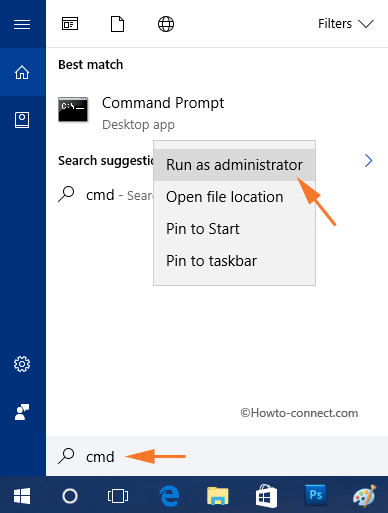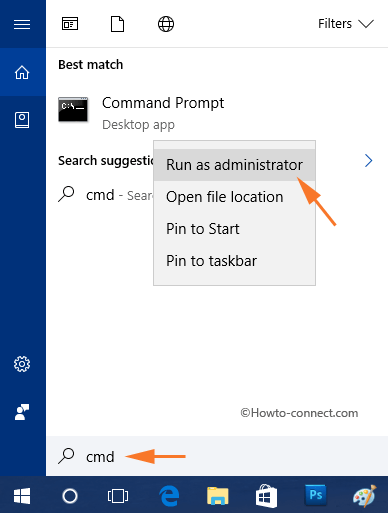 Step 2 – Select Yes when UAC will evoke asking your permission.
Step 3 – Now, to unregister the nvcpl.dll file on Windows 10 paste the below-mentioned command. Don't forget to press Enter, else DLL file will not be registered.
regsvr32 /u nvcpl.dll
Step 4 – After successfully unregistering the DLL file completely, re-register it again by pasting the below command. Finally, press Enter to register the file successfully. Now, you will notice that after re-registering the file, you are able to Fix Nvcpl.dll error Windows 10.
regsvr32 /i nvcpl.dll
Solution 6 – Roll Back a Driver to its Former Version
Many times, after updating a specific driver, nvcpl.dll errors starts appearing. If you also face the similar situation, then you should immediately roll back that specific driver to its original version.
For more details on the process, read Windows 10 – How to Get Back Former Version Device Driver.
Solution 7 – Run Sfc /Scannow
Now, run the built-in sfc /scannow and it will tell you if any system file including the corrupted nvcpl.dll. The scan will take some time to complete and if it traces out any problem, it will inform you at the end of the scan.
You can know about SFC /Scannow, DISM.Exe, CHKDSK Windows 10 in this article.
Solution 8 – Update Device Drivers
Nvcpl.dll error in Windows 10 can also cause because few drivers might be out of date. But finding the outdated driver is a little time-consuming. Well, Windows has a built-in tool that can identify if a driver is causing issues in Windows 10.
Solution 9 – System Restore
If you are suspecting that you are receiving Nvcpl.dll errors after configuring a file, then doing system restore will settle down the issue. After performing a System Restore in Windows 10 you will get back to the original state and hence will also fix the issues.
Solution 10 – Windows Memory Diagnostic Tool
If the above troubleshoot solutions fail to fix Nvcpl.dll error in Windows 10, then it's time to give an attempt to the hardware components. So, detect RAM issues with Windows Memory Diagnostic Tool because Nvcpl.dll errors can happen when there occurs a problem in RAM.
Conclusion
So, the Nvcpl.dll error in Windows 10 has multiple reasons and, there are multiple solutions to this issue. Try out the above methods and let inform us which solution resolved your Nvcpl.dll errors and if you have more ways to fix it, please write to us.
Repair any Windows problems such as Blue/Black Screen, DLL, Exe, application, Regisrty error and quickly recover system from issues using
Reimage
.