Windows 10 has got another cumulative update KB4023057. The patch basically contains files and resources that fix issues that affect the update processes in Windows 10 1803, 1709, 1607, 1511 and 1507. This update ascertains that quality updates are installed and that too without any problems. Altogether, KB4023057 improves the reliability and security of Windows 10.
You will receive this cumulative update KB4023057 automatically. The patch frees up space on your device if enough storage is not available to install updates. Anyway, the update is available for only selected devices and one can just not force it into his PC.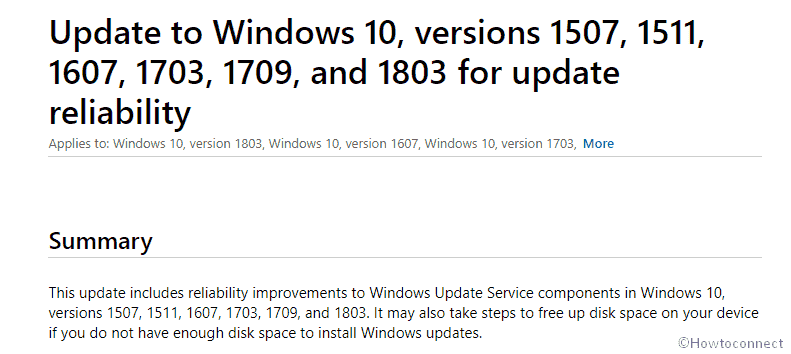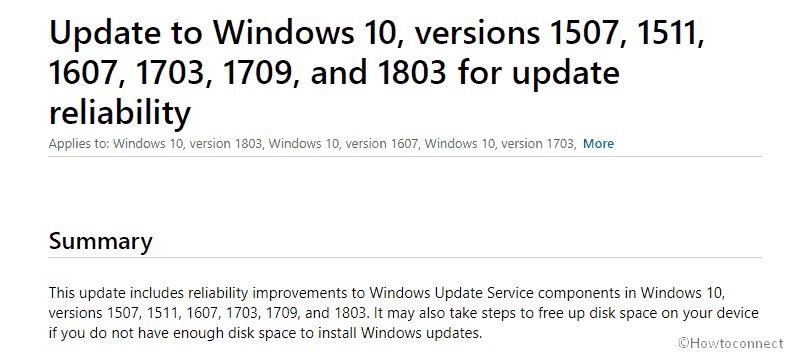 KB4023057 for Windows 10 to Improve Reliability
The cumulative update brings the following improvements and features –
KB4023057 Reset Network Settings to Default if any problem is detected. If so, it will clean up registry keys that may be preventing updates from being installed.
The patch Compress files in the User directory to evacuate space and install updates if enough disc storage is not available. You can recognize the compressed files or folders with two blue arrows on the icon.
Depending on your settings, you may experience the icons that look larger or smaller. Once the updates are installed, the blue arrow vanishes and the files are reinstated to their original size.
KB4023057 Repair corrupted components that determine the applicability of updates to the current version of Windows 10.
The cumulative update Reset the Windows Update database to repair the problems that occur while installing Windows updates. So you might see your Windows Update History empty.
Moreover, it usually requires more time to install than any other regular updates.
How to receive KB4023057
KB4023057 is not available in the Microsoft Update Catalog, in addition, it is provided to selected devices. The cumulative update covers 1507, 1511, 1607, 1703, 1709, and 1803. So, if your Windows is one of these versions, the patch would get installed automatically, just as usual.
The cumulative update installs the following files – Luadgmgt.dll, Sedlauncher.exe, Sedplugins.dll, Sedsvc.exe on both x64 and x86 platform.
Many users tried to uninstall this patch but it automatically downloads after some time plus it takes very less time for downloading. It is worthy to note that you should install updates in Windows 10 on a regular basis unless you may encounter some problems. As KB4023057 fixes the issue of improper installation of updates, it becomes quite handy.
But many users have reported boot problems after the installation of this update and so with you then you can avoid KB4023057 –
Find your Windows version –
Press the combination of Windows key & R, type 'winver' and then hit Enter.
Run the Windows update troubleshooter (from the control panel in Version 1607 and Settings in Version 1703 and 1709).
Hide or Show Windows Updates in Windows 10.
Source – Release note