Knits and Wool Windows 10 theme is a compilation of 16 lovely images present on the Microsoft Store. These pictures are free for all who loves to keep their computer screen colorful, bright and shiny. This beautiful theme for Windows 10 contains a vibrant color of wool and woolen product pics like sweater, sleeves and many other delightful products.
The Knits and Wool Theme for Windows 10 was released on 8th January 2019 and it weighs around 13.97 MB only. There won't an issue of the system going sluggish and lagging when you install it. Download this Knits and Wool Windows 10 theme to have fun with this wonderful creation.
How to download Knits and Wool Windows 10 Theme and Set as desktop wallpaper
Step-1: Go to the Taskbar and open Microsoft Store; type Knits and Wool in the search box.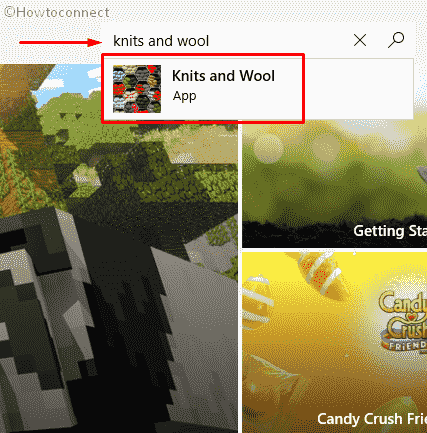 Step-2: Select the result from the list and Click on the Get option available on the following screen.


Alternatively, click on this link which will take you to Microsoft's page of Knits and Wool Windows 10 Theme. Click on Get button you see there, it will take you to the Store page.
Step-3: Clicking on the Apply button after downloading the theme will take you to the Themes Settings page.
Step-4: Consequently, Select Knits and Wool theme available there on the right pane.
How to set the Knits and Wool Theme later
If you didn't click on the theme installation notification or the Apply button after installing the theme or if you like to set the theme sometime later, then follow the below steps:
Open the Settings app or simply press Windows + I on the keyboard.
Navigate to Personalization.
From the options available in the left side of the Window, select Themes. 
Choose Knits and Wool theme for Windows 10 to apply it.
System requirements for Knits and Wool Theme
To work this theme on your device, it is necessary to meet the following requirements:
The operating system version of Windows 10 should be 14951.0 or higher.
The system architecture needs to be either of x86, x64, ARM.
That's all!!