A great way to make your desktop screen livelier and eye-catching would be by getting one of those Video wallpapers for Windows 10. There are plenty of these live background themes that you might not let go when getting Microsoft store.
We're pretty sure you would sometimes think of titivating your desktop with better background images and personalization settings. While you are at it, why not take full advantage of the great array of video backgrounds available for Windows 10, especially when you can get it for free? In this article, we list some of the best live wallpapers you can find for Windows 10.
Video Wallpaper Windows 10
Here are Top Best Video Wallpaper Windows 10 –
1] Widgets HD
Ever sit back and wonder if you miss the cool widget features of Windows 7? Well, here's something for you. Widget HD is not merely a live wallpaper but offers various features that you can accessorize your desktop with various on-screen gadgets. The store app lets user choose from a wide array of applications and themes. With the Widget, you get a lot of ways in which you can change your desktop as per your requirements. The widgets include such as the ones for checking the weather, dates, time, dictionary, internet speed test and so much more. See some festive themes here – Windows 10 Christmas Themes for 2020.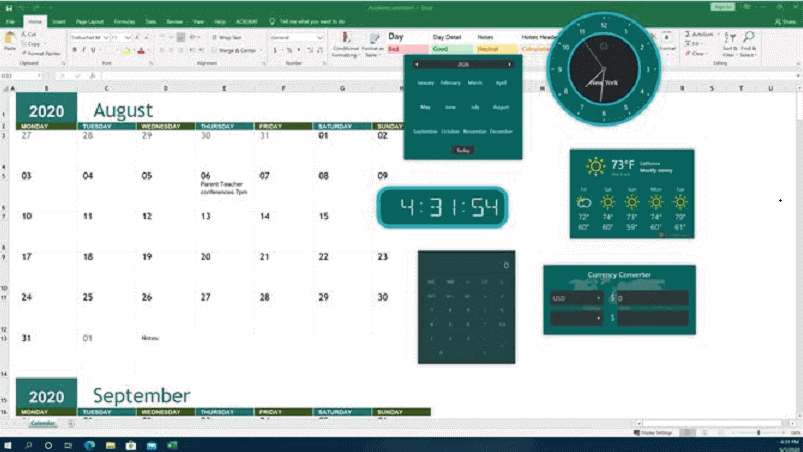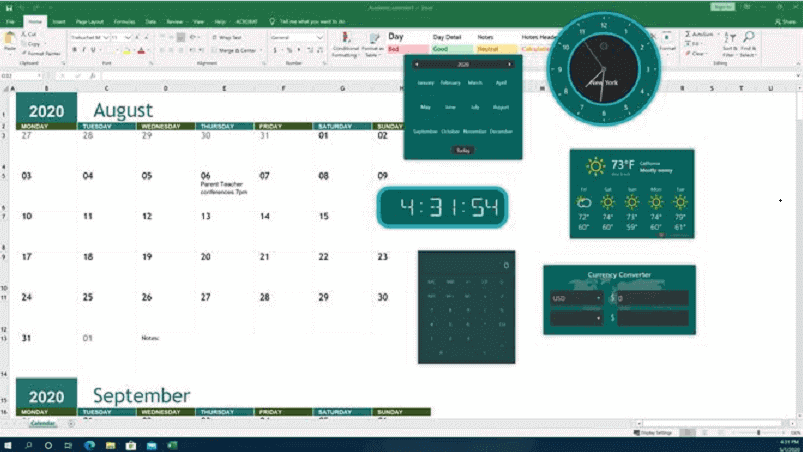 Above all, this is the perfect wallpaper for those who like a busy and dynamic desktop in a materialistic pattern. You can download and easily use the Widget app for free from Microsoft Store.
2] Sim Aquarium III
It's an aged and quite popular Windows theme and one of the Best Video Wallpaper Windows 10. The core attraction of this live wallpaper is the customization that you can do to what you see- it turns your PC almost into a virtual aquarium. You are able to add fishes of your choice- and you get to choose from over 30 detailed species. Get your mouse cursor near the fish, they would react or swim away as real fishes would. Moreover, there are 12 carefully designed, detailed underwater scenes for you to choose from. You will certainly like – Top 10 Coolest Windows 10 Themes.
Users at large find the theme with lively coral reefs and aquatic life to have a quite calming effect. That's the whole point of the Sim Aquarium theme. Moreover, it adds a lot of bright colors to the Desktop. You can get the theme and try it out at the link.
Download Sim Aquarium III
3] Star Wars Darth Vader
Die-hard Star Wars fan, anyone? This theme is for those in love with the sinister villain of Star Wars, Darth Vader. It's got dark themed wallpapers that would offer your desktop a mystic, Star-Wars-dashing look with its moving theme. Honestly, it would be the go-to for most space sci-fi fans. The theme allows you to customize the trembling lightsaber according to their preferences. Further, it also allows the users to define the lightsaber time on the basis of the battery consumption or the strength of the WiFi signal. If you are wondering if it costs something, no, it's free.
Download Star Wars Darth Vader
4] Live Wallpaper app in MS store
You can get this app on the Microsoft store for free and enjoy a pretty easy-to-use interface. Hit on Get and launch the app, you'll easily figure the rest out. The app can load you're your favorite videos and images with this app. It has been reviewed as a reliable tool for making custom video wallpapers. What's more, you can even get many pre-existing and ready to use live wallpaper options within the app too!
The best thing about it is- no ads are involved in this tool, despite it being free. A lot of application that allows you to create free and personalized video wallpapers will either cost you a few dollars or will bug you often with ads and promotional content- something that some users may find very frustrating. However, with this particular app, there are no charges or promotions involved; You can make donations to the developer if you like it though, but that's all.
Download Live Wallpaper app in MS store
5] PUSH Video Wallpaper
A third-party app, this one lets you set personal videos too without any language problems as in the previously mentioned app. The user-friendly controls are pretty much of a delight moreover, the Windows app lets you pause, reverse, and stop the videos.
Now, let's talk about the best and most appreciated feature of this app. Remember those calming or charming videos you saw on Youtube? The app would allow you to implement the Youtube videos instantly as wallpaper in Windows 10. This is a great feature and opens up a stunningly great choice of live backgrounds. You might also get – Best Winamp Skins for Windows 10 Free Download.
You'll find the interface easy and convenient for use. To stream Youtube videos as desktop wallpaper, simply copy the URL of the video, then click on the Add URL button on the app and paste the link there. Now, for all the features that this app offers, it does charge you a small amount. But, it's still totally affordable for anyone, furthermore, for every purchase, you can use the Windows 10 theme on three systems!
6] Create Live wallpapers with Settings!
Yes, for those of you who don't know, you can make Video Wallpaper Windows 10 – more like a slideshow- by combining the photos that you have in the gallery.
To do so:
Right-click on an empty space on your Desktop,
Choose the Personalize option from the list
Click on Slideshow option from the dropdown select the folder, fix a time gap if required between two slides, and save the settings.
As you see, there are multiple options to choose from for setting personal videos as wallpapers. It's up to you to check these out and select the ones that you find to be most suitable to you. You may find the interface of one app better or more convenient over others. So, do check them out – we hope you enjoy these live wallpapers.
Wallpapers:
1] Widgets HD
2] Sim Aquarium III
3] Star Wars Darth Vader
4] Live Wallpaper app in MS store
5] PUSH Video Wallpaper
6] Create Live wallpapers with Settings!
That's all!!