With every new version of Windows, Microsoft not only comes up with new features moreover services that are compulsory to run those. The upcoming update is not an exception, as Microsoft has included a bunch of improvements in this version. So here we are trying to present a list of new Services in Windows 10 October 2018 Update to you.
Microsoft is currently in the codes testing phase before the release of Windows 10 October 2018 Update. You will experience fluent design of Task View, dark theme in File Explorer, Sets, Clipboard, Data usage, Delivery optimization and a bunch of new features in this version.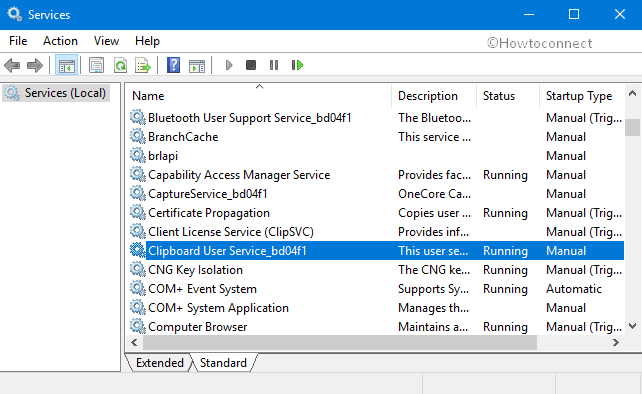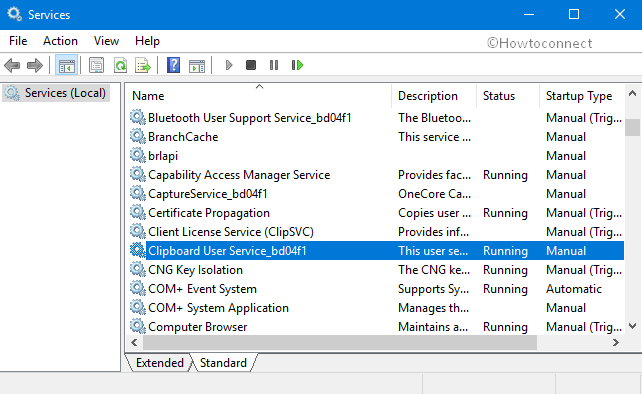 New Services in Windows 10 October 2018 Update Version 1809
Here is a list of new Services in Windows 10 October 2018 –
Display Improvement – This service will be with a manual trigger and can be used to improve and manage the display of your desktop screen. For example, it can control and manage the brightness.
SysMain – When you start your computer, this service will automatically begin running. It will enhance moreover manage the system's performance over the course of time.
ConsentUxUserSvc_2e01f – You will be able to start this service manually and this will allow you to use PC settings and ConnectUx to join Bluetooth devices and Wi-Fi displays. It will also be easy to connect your PC to wireless devices.
WAP Push Messages Device Management Wireless Application Protocol – This is a Wireless Application Protocol push message routing service for device management. The service will start manually and route the WAP push messages along with synchronized device management session.
Windows Security – This service will include the grayed manual trigger which indicates its uninterrupted running. Moreover, this makes sure that your equipment is regularly protected and all the information in your system is safe.
Windows Perception Stimulation – You can start this manually. It will allow the simulation of spatial inputs, spatial perception, and virtual camera management.
Clipboard User Service – This will also contain a manual trigger and will be used in medial storage scenarios.
The majority of these new services will improve Improve Windows 10 Performance including the display of the screen. The last service, Clipboard User Service, is a completely new addition for the new feature clipboard and their synchronization. The WAP (Wireless Application Protocol) push messages will display the push messages of apps like Twitter. So, all the new services in Windows 10 October 2018 update are pretty useful.
Remote Services in Windows 10 version 1809
There is no surety that these remote services will be a part of Windows 10 version 1809. However, you will come to know of their existence when you receive the latest update. The expected ones are –
Xbox Game Monitoring  This service will come with the option to start manually and will efficiently monitor games.
Windows Phone IP over USB Transport (IpOverUsbSvc) – It will remain automatically ON in your system. It also enables the communication between a Microsoft Windows device and Windows SDK.
SSH Server Broker – This service is a segment of "Microsoft SSH Server for Windows" and will be with a manual trigger.
SSH Server Proxy: Now, this service will also be a part of "Microsoft SSH Server" for Windows along with a manual trigger.
So, above-mentioned is the list of New Services in Windows 10 October 2018 Update along with some remote services. However, the picture about additional remote services will be clearer once the newer version of Windows 10 rolls out.
That's all.