Error 11800 on Apple TV or iPhone is a common issue as many users experience the same while using Netflix. As a result, the application becomes unable to open your favorite movie, video or series. Usually, this problem occurs when you spend lots of time to stream Netflix data. Furthermore, it often rolls up either because of poor internet connection, down server or backdated version of the app. The code indicates that you need to refresh the information stored in your system. If you are getting Netflix Error 11800 on iPhone, iPad, Apple TV and want to fix then here are sureshot troubleshoots.
Netflix is the video streaming service used on different platforms like Windows, Android, and iDevices to watch online videos, series, and movies. All you have to do is to download the app from your respective store and then create an account to get access. Keep in mind that you have to pay the subscription fee to watch videos on Netflix, however, the first month is completely free.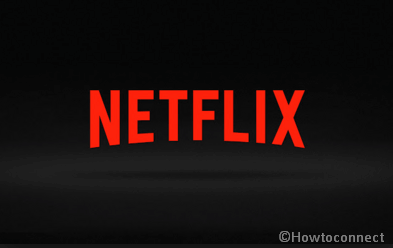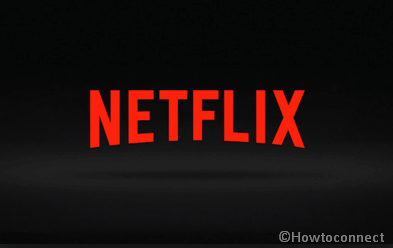 Related – How to Fix Netflix Error O7363-1260-00000024 in Windows 10
Netflix Error 11800 on iPhone, iPad and Apple TV Solutions
Here is Netflix Error 11800 on iPhone, iPad and Apple TV –
Netflix error 11800 might occur on any of your iOS Devices. Therefore, we will discuss complete details regarding resolving this issue depending on your specific Device. At first, we are going to chart out the solutions for iPhone, iPad, or iPod touch –
Fix Netflix Error 11800 on iPhone, iPad, or iPod touch
Restart your device
Step-1: Press Sleep/Wake button located on the top of the handset and hold until you see the red slider.
Step-2: Turn off the device by dragging the slider.
Step-3: You need to wait few (approximately 10-20) seconds. Again hit the Sleep/Wake key in order to start up your device again.
Step-4: After turning on, open Netflix and check if it's working properly.
Update the Netflix app
Initially, locate the App Store, go to the installed programs' list.
Once you reach here, click on Updates located at the bottom of the home.
Now, find out Netflix from the list and then do a tap on UPDATE.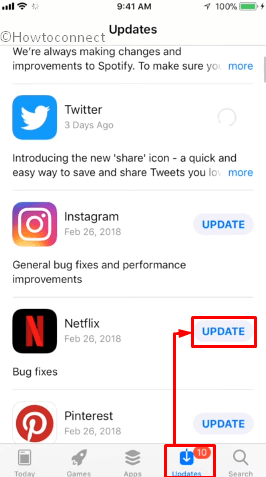 Note – If a menu prompts asking for your iTunes password, do the same to complete the workaround.
When the update is completed, Reboot your iOS device and check if 11800 error on Netflix is resolved.
Fix Netflix Error 11800 on Apple TV
If you get the Netflix error 11800 on your Apple TV, follow methods to fix this bug –
Restart your Apple TV
Restarting the television helps to refresh your data so –
At first, disjoint all the plugs that are connected with your Apple TV and then wait for 5 minutes.
Again set all connections back to turn on the device.
Now, launch the Netflix app to make sure that error 11800 no longer occur.
Restore your ISP's default settings
If you have changed the DNS Settings of your Apple TV in the past, simply reset so that it may acquire the default one automatically. This troubleshooting will work like the charm to fix error 11800.
In the situation, if you are connected to a Virtual Private Network or Public one, then disable it immediately.
Now, connect the TV directly to your home Internet without a second thought.
Subsequently, call your Internet Service Providers' professional and tell them to reset your router settings.
Restore the Default Network Settings
In the beginning, open the Settings app of Apple TV and then select Network from the list of options available in the right pane.
Do double-click on Wifi to show current network information.
On the subsequent Window when you get a new menu for the network, click on Configure DNS.
Now change the DNS to Automatic from Manual.
Finally, make a click on Done to apply the latest changes.
That's all.