Windows Store is trying to present popular and friendly apps for windows 8 fans. In this reegard official CNN app has been released for windows 8 and RT with tagged CNN App for Windows. The app not only seems great but also it has been presented with a large number of features. It provides latest headlines, breaking news and analysis about current topics or original stories with the support of world's popular news channel.
An important feature of the app displays Live tile on the app's start screen tile which shows latest headlines be default, top headlines related videos, font size for better readability. The CNN app shares unbelievable blueprint, user-friendly and compatible features. So it can be determined as one of the best news app for windows 8 . How to access CNN app on windows 8?
The main interface of the CNN app displays latest news, video, featured stories from around the world in every single minute. While you scroll to the right side of the main interface, it prompts several new categories like US, World, Politics, Entertainment, Tech etc along with sections for featured video stories and CNN iReport.
Clicking on the headlines, it shows the full article in order to read in a better format along with linked photos and videos.
The app lets a user play a slide show between photos on article integrated photos gallery through navigation buttons.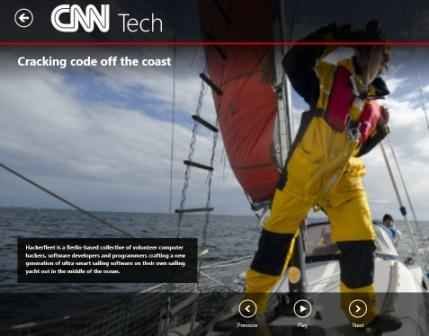 The app also facilitates watching video feeds within the main interface simply. The navigation buttons are shown underneath including pause, increase or decrease volume.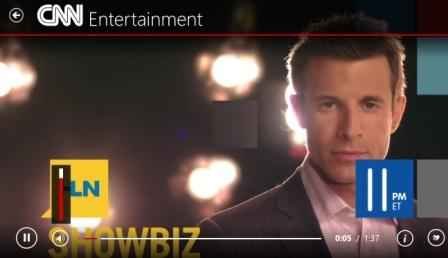 When you press right-click anywhere on the app screen, a top bar highlights quickly with different sections for example Home, Latest Stories, Favorites and etc. From the underneath, refresh option is used to load the current page again.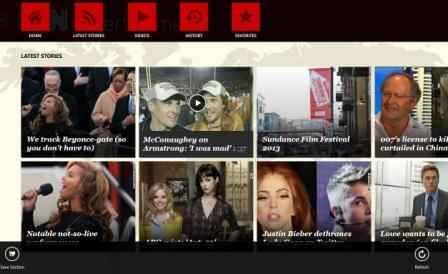 With the intention to share new articles or videos to friends, you will require to sign in with CNN account at first. In case if you have not CNN account before now, the app also lets you create a new CNN account quickly.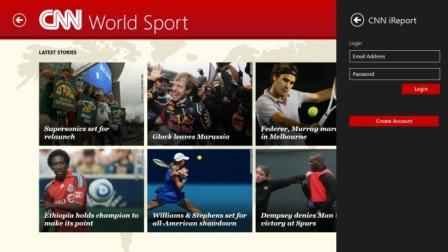 The CNN app works on Windows 8 and Windows RT ( 32 bit and 64 bit).