Tips to Play Sound When App Notification Arrives in Windows 10. When notification reaches Windows 10 machine, a tiny rectangular pop-up emerges from the lowermost right edge of the screen. In addition to the demonstration of the visual appearance, it also plays a sound.
An extant number of users think Playing a notification Sound is very significant. Due to the audible effect, while busy on other work, they get to know about the arrival of the notification. Hence, if you have such apps for which you desire to hear notification sounds, you are into the correct article. Windows 10 has added this feature recently to Play Sound When App Notification Arrives for particular apps separately. We will take the help of the feature to hear a notification buzzer.
How to Play Sound When App Notification Arrives in Windows 10
Step 1 – Jointly press the sequence of Windows logo & I keys to outspread the Settings app.
Step 2 – Hit the first block indicating System on the expanded Settings program.
Step 3 – On the left sidebar of the resultant interface, click or hit Notifications & actions.
Step 4 – Move to the right panel and scroll down to the heading Get notifications from these senders. 
Step 5 – Underneath the heading, hit the particular app for which you desire to play the sound when its notification arrives. For example, if you desire to hear a notification sound for Microsoft Edge, click or hit on its name.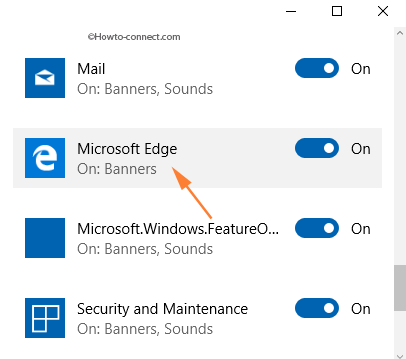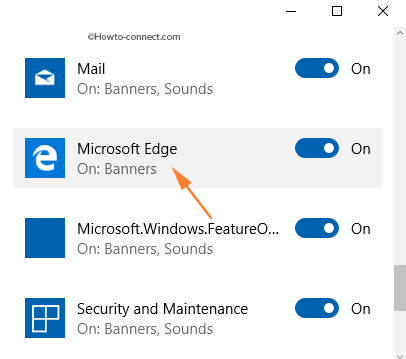 Step 6 – On the consequent page, trace out the setting labeled Play a sound when a notification arrives. When you locate it, drag its slider to the right edge i.e. On position.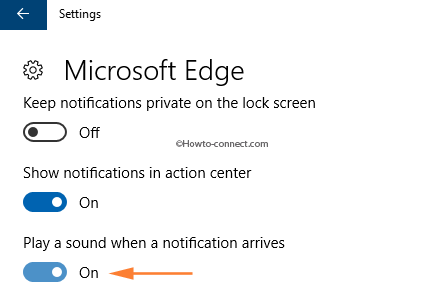 Once you turn on Play Sound When App Notification Arrives, you will receive a buzzer sound (blow) when the notification pops up.
However, Few applications like the Mail app itself deals with the notification sound. It allows to enable and disable the sound from its own Settings pane. All the best!