You will find the Solutions to Razer Synapse Not Detecting Mouse on Windows 10 in this troubleshooting guide. The error occuring with any device like Trinity, DeathAdder, Abyssus, Basilisk, BlackWidow Chroma, COD Black Ops 3, Cynosa, Lycosa or other mouses or keyboards will settle down with the workarounds. Razer Synapse is a big player in the gaming mouse, keyboard, and laptop market but many users complain that its peripherals are not competing up to the level. Their supporting system couldn't help in this concern. But don't worry, we are giving few promising fixes ahead. These solutions will help in multiple issues like the mouse moving slow, stop working.
Razer Synapse Not Detecting Mouse Error Solutions
The main reason for Razer synapse not detecting Mouse error is software conflict so you should focus to completely wiping out the driver's file from your computer and reinstalling. However, you can try to normally uninstall and install the same and check if it works normally. In case, the matter does not settle then follow the method further –
Uninstall Razer Synapse Applications
Step-1: – Hit the Start button, type apps, and press Enter. A long list of all the installed applications appears in the right pane. Find Razer Synapse and make a click on this.
Step-2: Select Uninstall and follow the on-screen guidelines to complete the removal process. Go through the list again and make sure that any other file of Razer Synapse does not exist here. If Razer Core is here, eliminate it too with the same process. You must ensure that any item associated with the software must not remain left in the Apps list.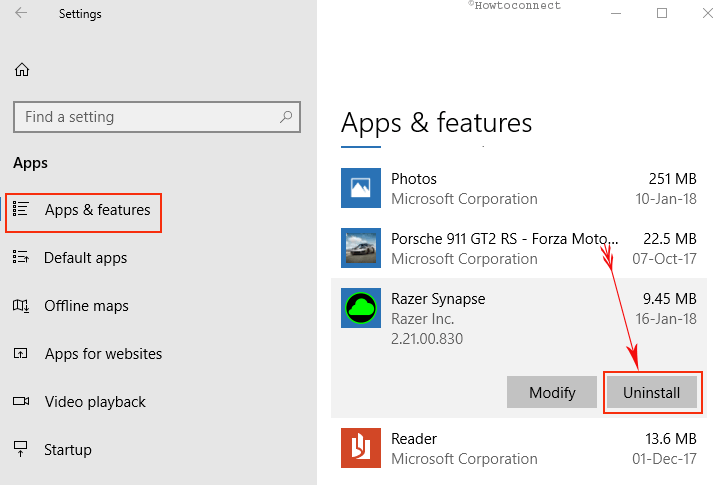 Delete Residue of the App
Complete deletion of an application requires eradicating the residue of its installation files. So to fix Razer Synapse mouse issue, go the directories where leftovers reside and remove them.
Step-1: – Now go to the folders C:\ProgramData\Razer and C:\Program Files (x86)\Razer directories one after another.
A beginner can follow this process – type Windows logo key and R at the same time on your keyboard. Copy each of the folder locations successively, paste the available space in the Run dialog and hit Enter.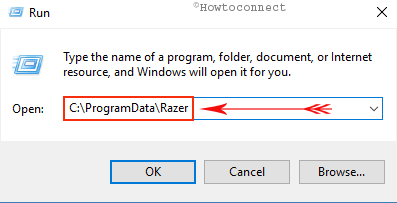 Step-2: – Click on the View menu of the appearing folder and check the option Hidden items.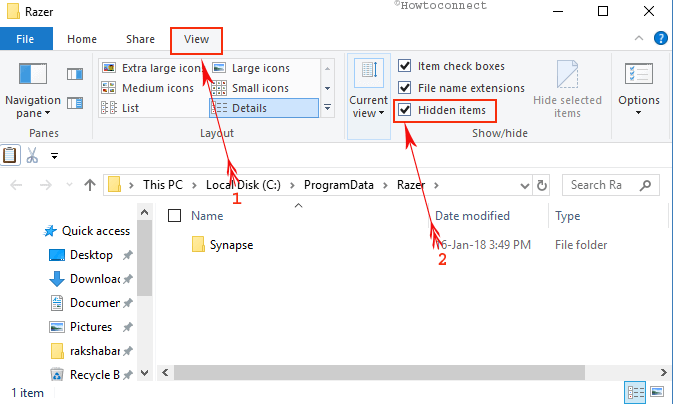 Step 3: – Select all the things from both the locations and hold down Delete key on the keyboard. Possibly only Synapse will be found.
Uninstall Drivers
Razer Synapse mouse error occurs when driver software creates an issue hence uninstall it.
Step-1: – Perform a right click on the Start button located on the taskbar and select Device manager.
Step-2: – Select View menu and click on Show hidden devices from the dropdown.
Step-3: – look for Razer synapse or only razor in the list on Device manager. If any exist then make a right click and select Uninstall from the context menu. Here, also make sure that any driver may not be left.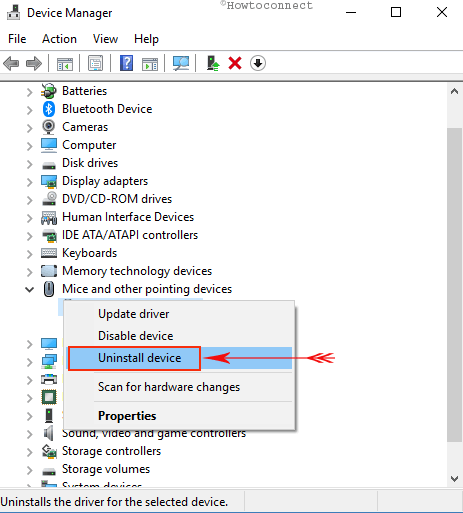 Disable Windows Defender and Firewall
Windows 10 built-in security tools like Windows Defender and Firewall might become an obstacle in the smooth running of Razer Synapse. So disable these two before you start a fresh installation of the device driver. Once you perm the work re-enable both of them keeping the protection at your first priority.
Take help of our earlier guides and tutorials in this task –
Windows 10 – How To Disable or Enable Windows Defender
How to Turn On / Off Firewall & Network Protection on Windows 10.
Now reboot your computer and go to this link razor. Locate the correct driver, download it from the razor website and install on your system. Hopefully, all thing will be perfect and you will not get Razer synapse not detect detecting the mouse.
Final opinion
At last, methods are the ways to fix Razer Synapse Not Detecting Mouse on Windows 10. When you restart the device the old files will not take its shape and disturb the original installation process. So everything will go correct and you find no error with the correct driver. Still, there is no hope then enter safe mode and try to install it
Repair any Windows problems such as Blue/Black Screen, DLL, Exe, application, Regisrty error and quickly recover system from issues using
Reimage
.