Ways to run Bluetooth Troubleshooter on Windows 10. – Pairing a Bluetooth in Windows operating system was always a simple job, and Windows 10 is not different. But the difference lies in troubleshooting an error in the Bluetooth after the creator update. Previously, the Control Panel included the Bluetooth Troubleshooter but now you can access through the Settings app. Follow an additional guide for solving another problem Windows 10: Bluetooth Missing Send A File, Receive A File Menus.
You need to Run Bluetooth Troubleshooter in Windows 10 is useful when there is an issue while pairing any device. The Bluetooth Troubleshooter takes care of nearly all the issues related to Bluetooth. Now, are you curious to know about the methods to run Bluetooth Troubleshooter in Windows 10? If yes, then you may find this article helpful.
How to Run Bluetooth Troubleshooter in Windows 10
Step 1 – To get at Troubleshooter the starting work is to click the Start button and select the Settings icon. If you prefer to use the keyboard then press Win and I at the same time. Now choose the Update & Security icon from the application.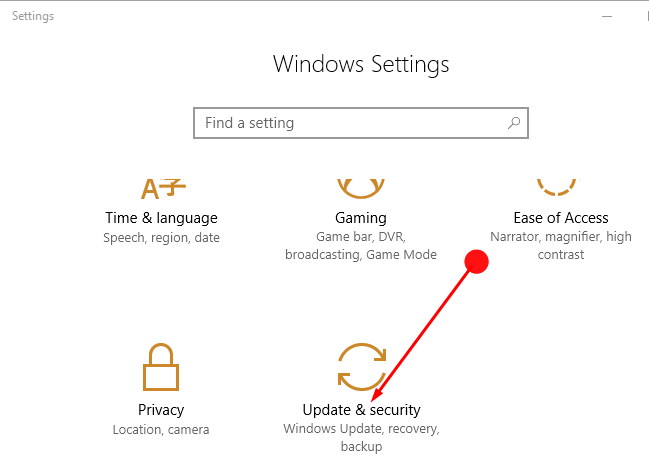 Step 2 – Next, under the Update & Security, find the option Troubleshoot and click on the same in the left pane.
Step 3 – Now move to the opposite pane and click the option Bluetooth. You will find Bluetooth under the caption Find and Fix other problems.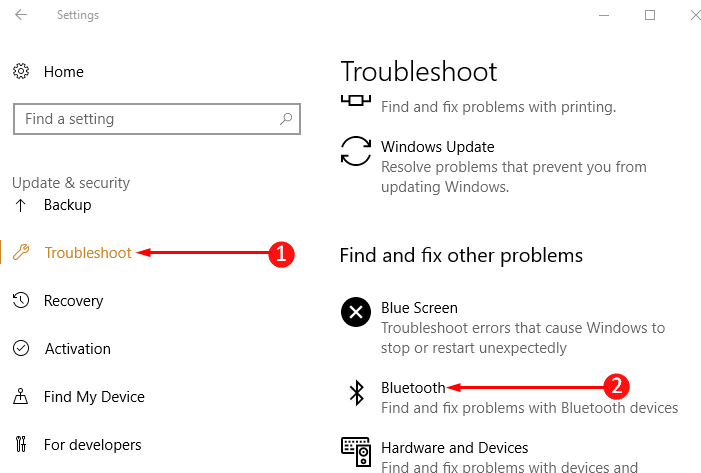 Step 4 – Once you click on Bluetooth it comes in expanded view. Click on the appearing option Run the Troubleshooter. Allow the Troubleshooter to start for detecting the problem of the Bluetooth.

Step 5 – After the scanning is over the Bluetooth Troubleshooter will give you an analysis of the issue. Most probably the Troubleshooter will fix the issue of the Bluetooth or give some guidelines to follow.
Step 6 – If there are any guidelines on the Bluetooth Troubleshooter then follow the same. Click on the button suggested and it will troubleshoot any Bluetooth related issues.
Concluding Words
When any problem occurs try the above steps Run Bluetooth Troubleshooter in Windows 10 and sort out your issue. This will help you in communicating files to other devices or receiving files from another device. So Troubleshoot the problems in Windows 10 and the enjoy file exchanges.